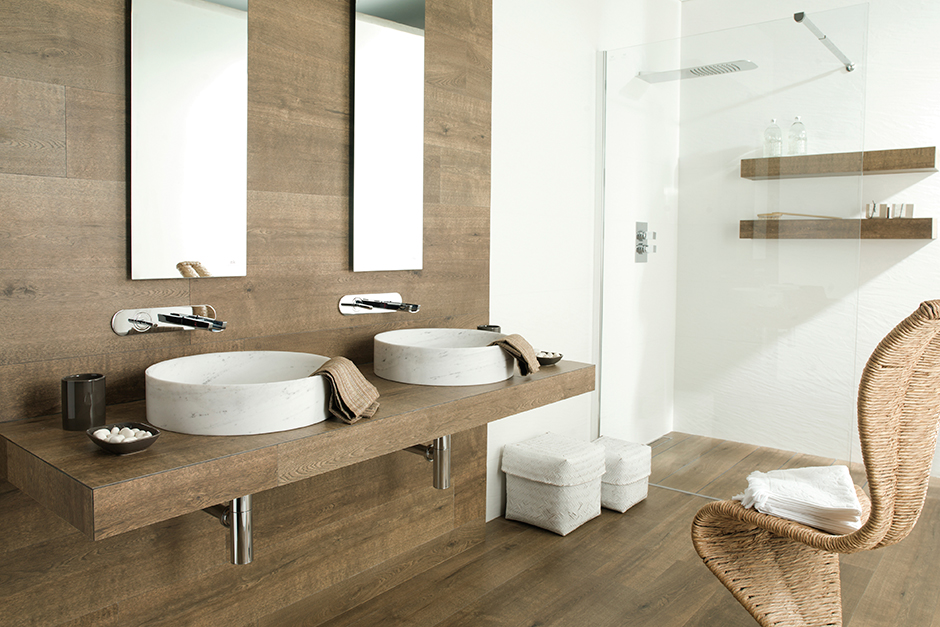 Expert Advice: Using Wood in a Bathroom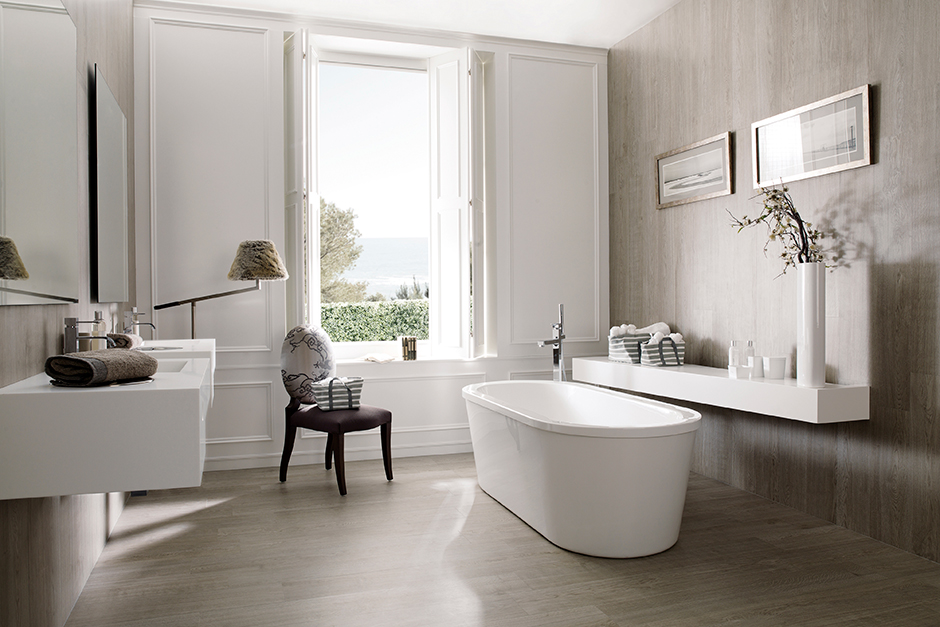 Q: Can I use wood in a bathroom? I've seen some gorgeous pictures of bathrooms with beautiful wood feature walls but is that even practical with the amount of moisture in the bathroom? – Taylor B.
Hello Taylor,
You are correct, wood and water can be a precarious combination and the use of wood elements in a bathroom should be given careful consideration prior to implementation.
The key consideration is the intended use of the bathroom. If the bathroom is the main family bathroom where your teenagers take 20 minute showers, turning the room into a steam room, wood is probably not a wise choice. Alternatively, if you're working on a small powder room without a tub or shower or a guest bathroom that will only be used occasionally, using wood elements is much more feasible and would create a unique, memorable space. We recently completed a basement project that included a guest bathroom and featured wood paneling on the walls for a dramatic look!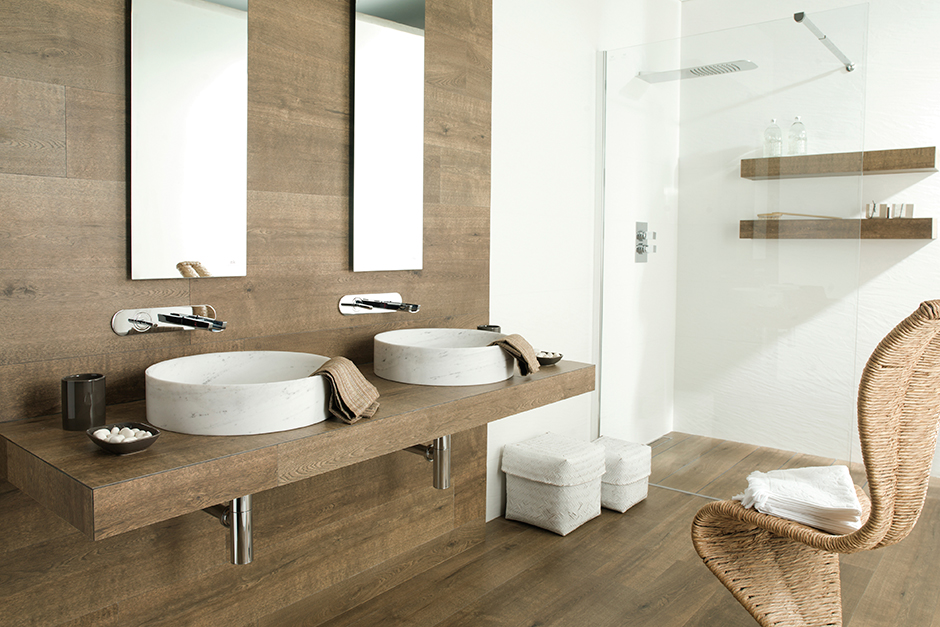 If you love the look of wood in a bathroom, you'll be happy to hear that there are other options! There are numerous tile options today that give you the look and feel of wood without the potential water damage issues. In fact, both the bathrooms featured here use a wood-look tile! For a bathroom that will experience heavy use, this gives you the ability to create the look you love without sacrificing function or durability.
Best of Luck,
Brandy
Our Expert: Brandy works together with Paul, whom she fondly refers to as the Woodshop Magician. Together, they are Wood Be Art, specializing in bespoke cabinetry & custom, heritage renovations!