Fashion Hacks To Look Your Best!
Loading advertisement...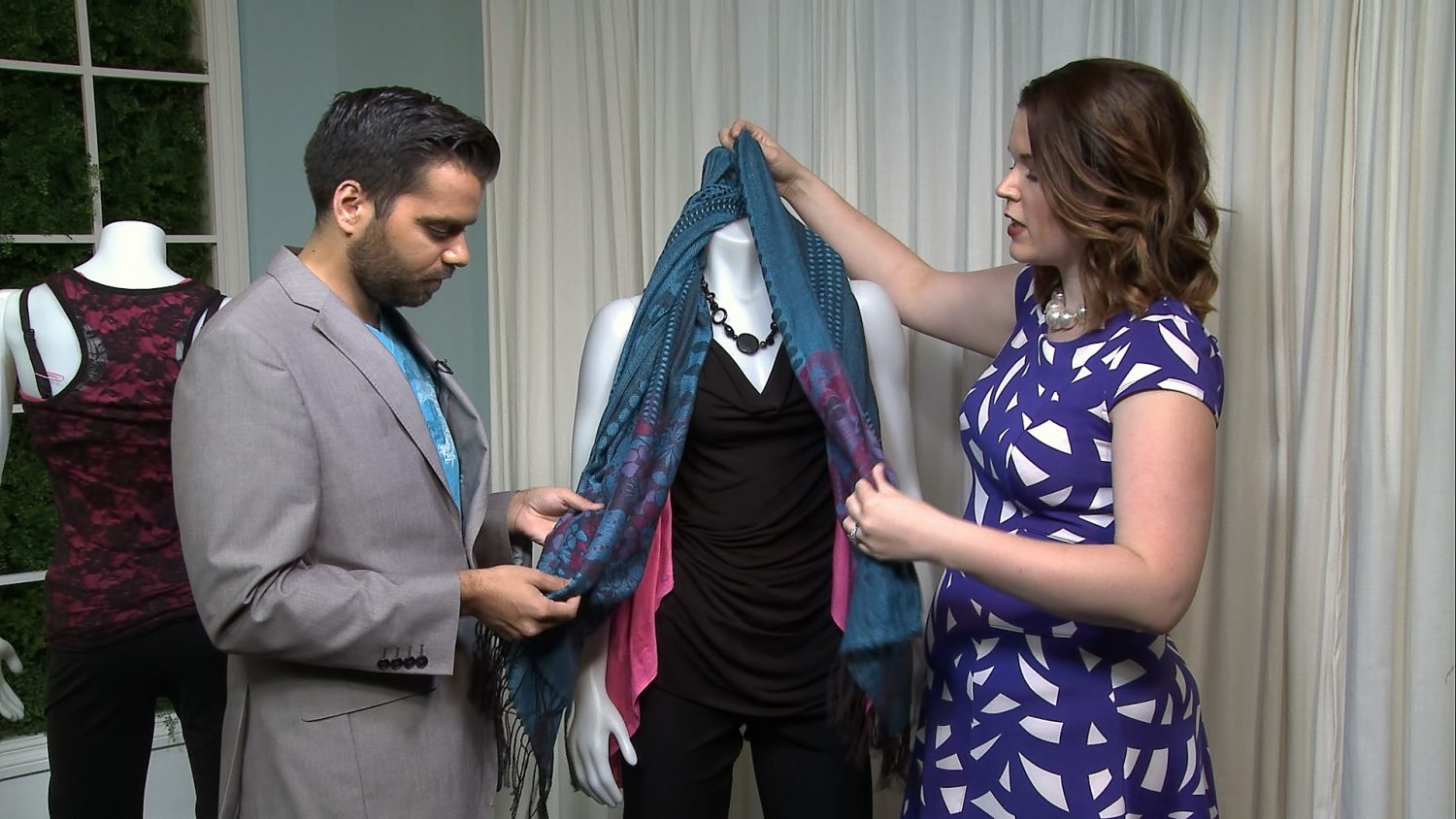 Up next
Update the Look of Your Home on a Budget
Cancel
Fashion Hacks To Look Your Best!
Creating great fashion is all about indulging your creative side. In this segment, Marc and Mandy indulge their creative sides with two inventive fashion hacks. Keep reading to find out how to turn a scarf into a vest, and how to effectively hide bra straps under a racerback tank top.
Fashion Hack # 1: Turn Your Scarf Into A Vest
Every girl has a scarf or two in her outfit arsenal. Scarves are easy-to-wear and versatile accessories that can spice up any outfit, but contrary to common belief, you don't necessarily have to wear them around your neck. To transform your scarf into a vest, start by folding your scarf in half. If your scarf has a fringed side, fold it so that the fringed sides meet. Then, you're going to tie two corners – (the folded corner and the fringed corner directly opposite of it) – of the folded scarf together, using a square knot. On the fringe side, open up the scarf, pulling the fringed sides away from each other. At this point, you should have something resembling a vest, including two arm holes.
Fashion Hack # 2: Hide Your Bra Straps
Every girl should also have a racerback bra in their arsenal. If you don't, try out this quick and easy hack using a paperclip. To achieve this hack, simply fasten your bra straps together at the back using a large paperclip. The paperclip shouldn't do any damage to your bra or your skin and should be easy to unfasten later on.