Finding The Perfect Shoe Size for Your Child
Loading advertisement...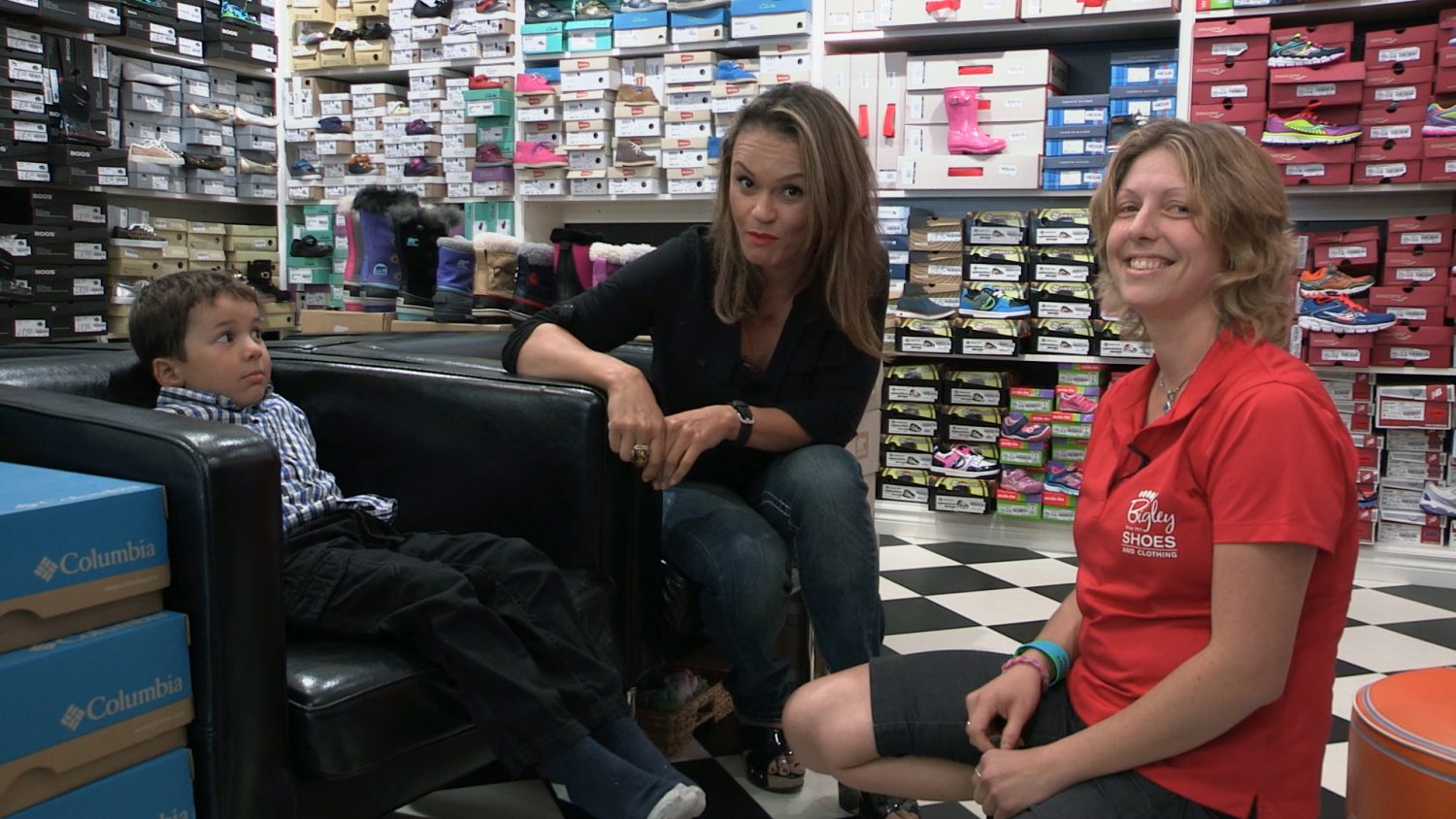 Up next
Custom Kitchen Tour
Cancel
Finding The Perfect Shoe Size for Your Child
No matter how many kids you have, how patient you are, or your personal efficiency as a shopper, finding the right shoes for your little ones can be a taxing affair. If you're not having much luck getting your kids to sit
still and stop curling their toes at Payless
, this segment of the show is for you! Today on
The Marc and Mandy Show
, Celebrity Designer
Evelyn Eshun takes a visit to
Bigley Shoes and Clothing
to uncover some tiny-feet-hacks. Watch the video above or keep reading for the highlights.
If you want to avoid dragging your fussy kids to the mall altogether, all you need is a pen or pencil and a piece of paper. Once you've gathered your supplies, simply trace their feet on a piece of paper and take this with you to the shoe store.
TIP
Attempt tracing in the evening, after they've played all day and expelled some energy.
Tiny Feet Hack #
2: Consider Socks
When trying on shoes for comfortability and fit, there are certain socks you'll want to avoid. For instance, socks with grips or bumps on them can make your job as Prince Charming to their Cinderella more difficult than it needs to be.
Tiny Feet Hack #
3: Thumb Test
Did you know that shoes that are too big could hinder your child's walking progress, and shoes that are too small could harm their foot development? In order to ensure you've got the perfect Goldilocks fit, try the Thumb Test. Your thumb should fit snuggly between your child's heel and the back of the shoe. There should also be a thumb-sized amount of room
between the toes and the end of the shoe.