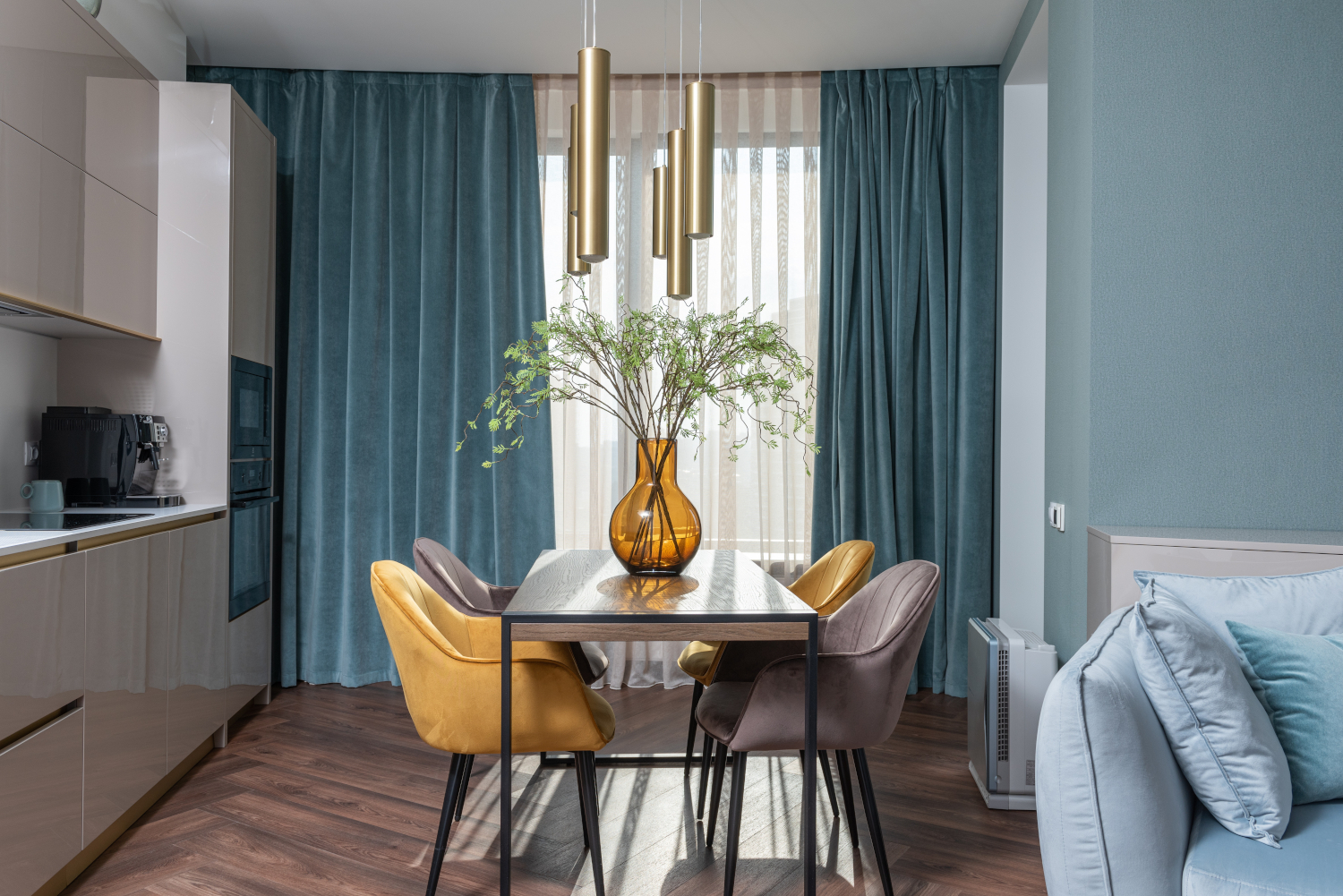 Home Decor & Furniture Tips
Finding the perfect furniture and decoration for your home can be hard. Whether you're looking for a new piece to complete your look or just want some ideas on how to spruce things up, here you'll find some great tips to help you on your way!
Tip #1: Consider Your Space
When shopping for furniture, it's important to consider your space. First, think about how big or small the space is and how you want to use it. Do you intend to use the space as a bedroom or an office? How formal or casual do you want the room to be? These factors will help determine the best type of furniture to use.
For example, if you're planning on using the room as a bedroom and you want it to be cozy, a bed with plush cushions and a boucle chair will be a great choices. If, on the other hand, you want to use the space as an office and want it to be a bit more formal, a leather office chair may be a better choice. Once you have an idea in mind about what kind of furniture you want in the space, you can start shopping around!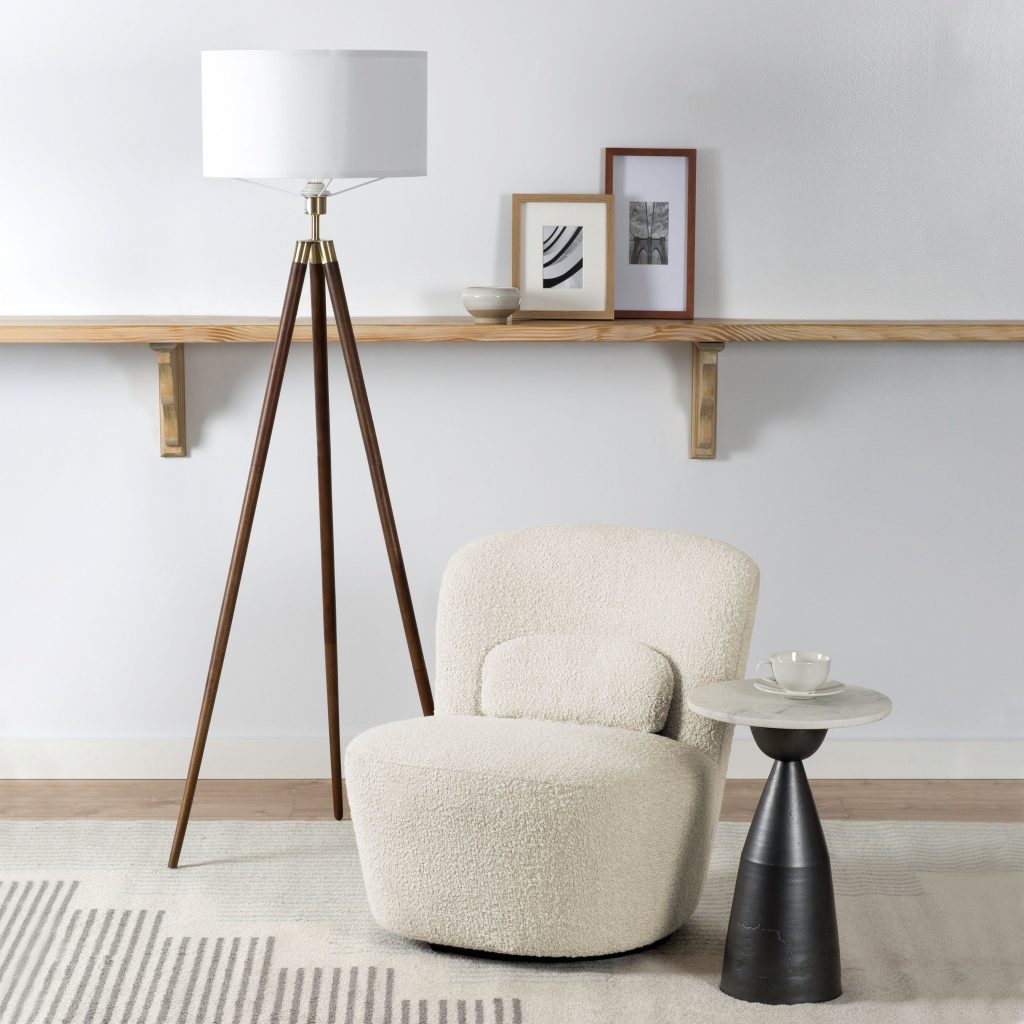 Tip #2: Buy Pieces That Complement Each Other
When it comes to decorating your home, it's important to buy pieces that complement each other. The last thing you want to do is have a bunch of mismatched items floating around your room. For example, a boucle chair in a floral print would look out of place next to a rustic wooden table. Try to avoid buying items that are too similar. Instead, choose items that contrast with one another. This will make for a more visually appealing space.
Tip #3: Shop Around For Bargains
You don't have to spend a fortune to get great-looking furniture for your living space. There are plenty of affordable options out there that will work perfectly in your home. If you're looking for a new sofa for the living room, try visiting your local furniture store to see what they have available.
You may find some great deals on older models or on pieces that have been discontinued. You can also find great deals on online sites like Craigslist or eBay. If you're not too picky about the style or color of your furniture, you can save a lot of money by shopping secondhand. Another great way to save money is to buy furniture during seasonal sales.
 Many stores offer steep discounts on certain pieces of furniture at certain times of the year. Or, you could wait until you have enough points to redeem for free items from your store's reward program.
Tip #4: Use Accessories to Bring the Room Together
Accessories are a great way to add a personal touch to your space. They can dress up a plain piece of furniture and give it a more unique look. In addition to adding color to the room, accessories can also give it more personality. You can use them to create a theme in your space or add a splash of whimsy. Small details can greatly impact how your space looks and feels.
Tip #5: Choose Neutral Colors and Patterns
Neutral colors are the easiest to work with and look good in almost any setting. When choosing neutral colors for your space, avoid bold patterns and bright colors. These styles can be distracting and can be overwhelming at times.
Instead, use soft colors and simple designs. Whites and beiges are classic choices that will complement a wide variety of décor. Other neutral options include gray, brown, and black.
Try using light-colored curtains or a patterned rug to add a pop of color to your room. When it comes to patterns, stick to simple geometric prints. Stripes work well in spaces with high ceilings because they draw the eye upward and give the room a larger appearance. If you have small children, you can also create a fun play space for them by adding brightly colored accent pillows to their beds.
Tip #6: Layer Textures and Finishes
Textures and finishes can add interest and character to your space. You can layer these elements to create depth and dimension in your room. A great way to incorporate texture is by adding a printed fabric to a neutral sofa or chair. You can also use throw pillows to add texture and color to a seating area. Another great way to add dimension to your decor is by using metallic finishes. Mixing metals can give your room a modern and urban feel. Try incorporating silver accents into your design scheme to give your space an elegant and sophisticated look.
Conclusion
Design a space that matches your style and personality. This should be a fun and enjoyable process so try not to get stressed out. Use the tips above to create a cozy and welcoming environment for you and your family to enjoy for years to come.