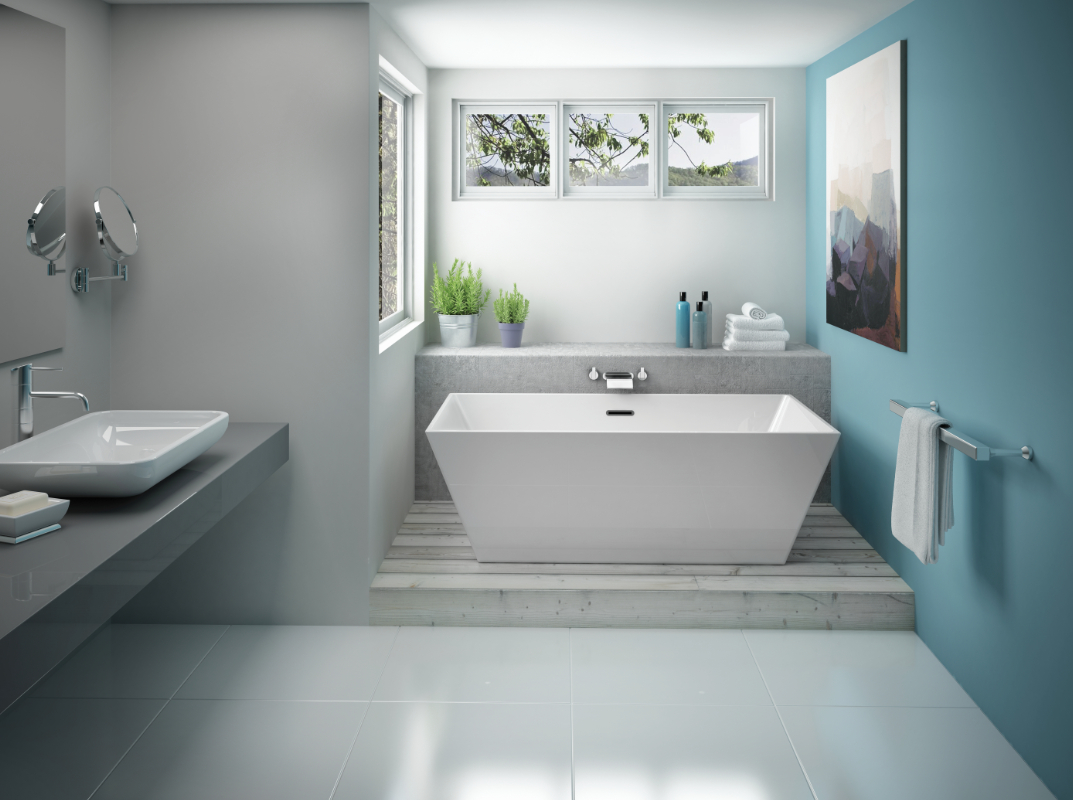 Important Points to Consider When Choosing Flooring for Your Kitchen and Bathroom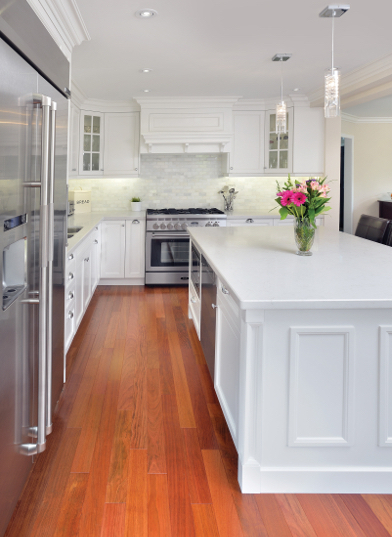 Your kitchen and bathroom floors, more so than other surfaces in your home, are bound to take the brunt of your family's mess, between dirty shoes and socks, food splatter, depreciation from moisture, and wear-and-tear from pet paws and claws. All these reasons and more speak to why it's important to make an educated decision when it comes to your kitchen and bathroom flooring. Keep reading for things to consider before making this important investment.
Durability is a must
Second only to appearance, how well your floors will hold up to general wear-and-tear is perhaps the most important factor to consider when selecting kitchen or bathroom flooring. Of course, durability often comes with a cost. Hardwood, engineered wood and ceramic tile are all flooring options popular for withstanding heavy traffic, however, they come with a hefty price tag attached. Some cost-friendly options include vinyl or linoleum. Laminate is another great flooring option, given it's protective top layer, which ensures longevity.
Coordinate with existing design
In order to ensure your floors will fit seamlessly in your existing kitchen or bathroom, you'll need to consider things like cabinetry and countertops. Opt for contrast between cabinetry and flooring to achieve a look with visual depth. In 2017, the tuxedo kitchen, (light on the top, dark on the bottom) has been predicted to be popular, so if you already have light cabinetry, consider going dark for your floors to achieve this on-trend look.
Consider user-friendliness
Straight forward clean-ability is an absolute must, especially in rooms as mess-prone as the kitchen or bathroom. Opt for flooring that requires not much more than regular sweeping and mopping. Also, be cognizant of things such as grout lines, where food remnants, dirt and other miscellaneous debris tend to hide. We recommend linoleum or sheet vinyl. Large format tiles are another feasible option that are also on-trend in 2017.