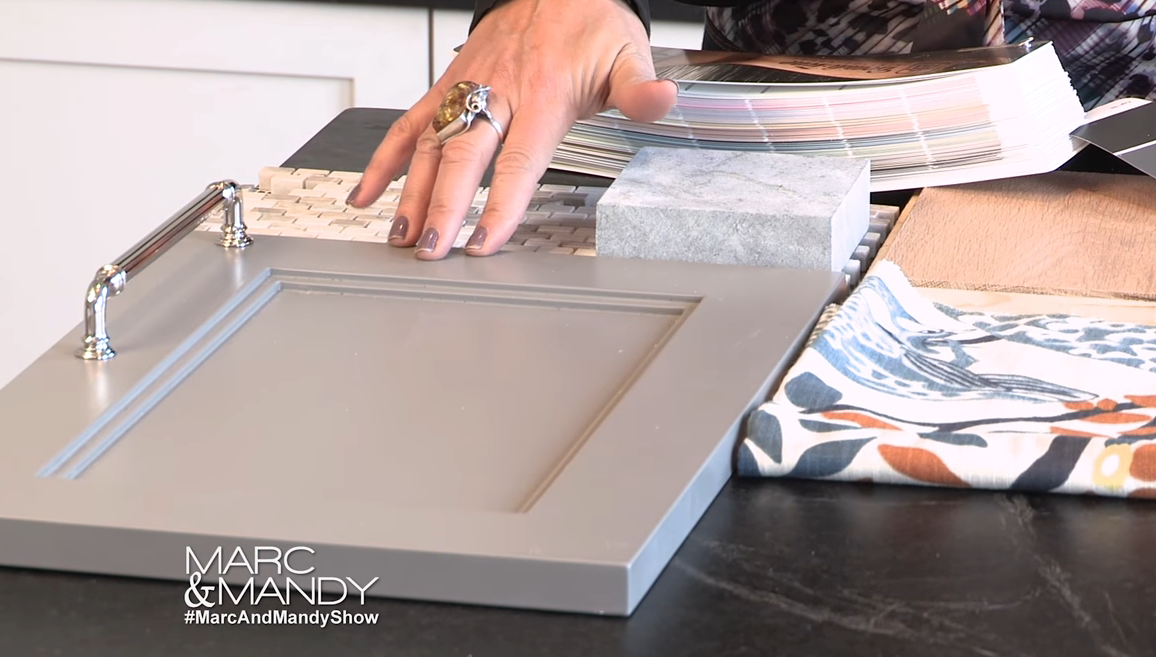 Kitchen Design Inspiration from Evelyn Eshun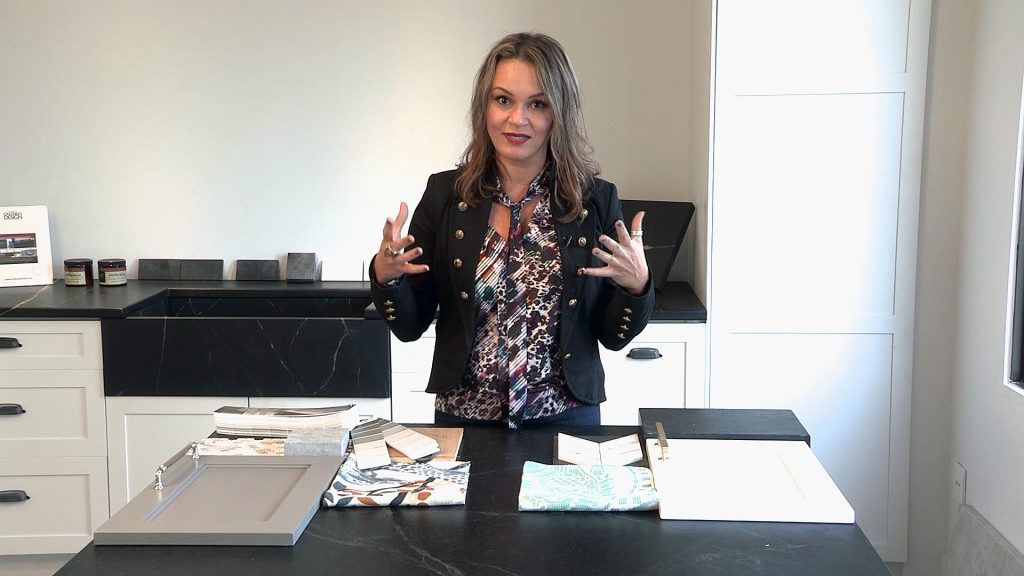 Evelyn Eshun shares two kitchen looks inspired by soapstone from Greensville Soapstone!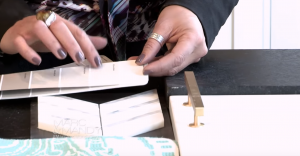 Look #1:
For this look, I choose a very dark, nearly black soapstone which provides a beautiful contrast with white cabinets. This sets that perfect backdrop for my new obsession, brass hardware. I love brass hardware, it just gives you that luxurious touch. I also added a backsplash which is a beautiful marble chevron; very, very elegant and luxurious. I love this look, it's very classic. The other thing you could do is wrap the soapstone right up on the backsplash. It's a really great, seamless look. I always have to have some beautiful fabric in there to bring in a little bit of color and neutral. Finally. for the wall color in that space, I really love Windswept from Beauti-Tone.
Look #2: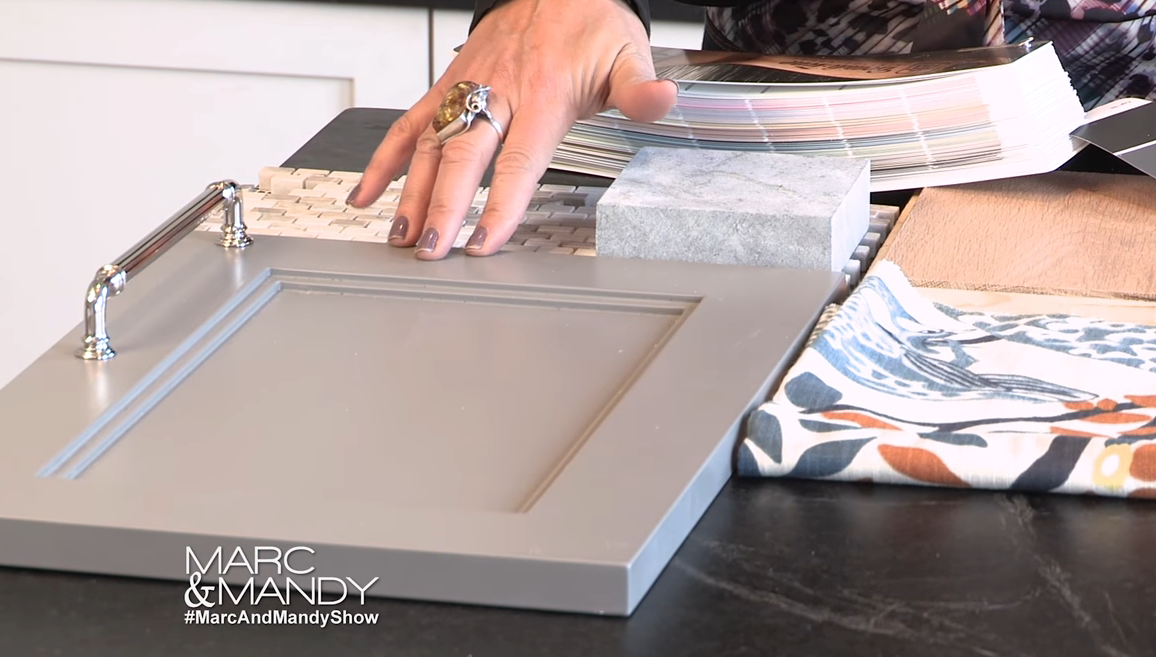 For my second look I went more urban, more chic, a little bit more city. I've chosen is a much lighter soapstone, I believe this one's called Fantasia, and I've paired it with beautiful mosaic which is very small. It's got nice light and a little bit of that green reflected in there. The cabinet door is the color from Beauti-Tone called Zen Retreat; what a perfect name. So you've nice dark cabinets and I've paired them with a very classic hardware and polished nickel. I love that shiny contrast. Don't be afraid of dark cabinets. It's a really nice, nice touch. If the cabinets are dark, we'll lightening up the floors just to brighten up the space and then a fun fabric to finish the look. What I love about the soapstone as well is you can have an integrated sink in your design. This would be perfect here. Easy to clean, and the sink is literally made out of the soapstone; it's timeless.
Save