Mother Daughter Makeover with Karla & Jordyn
Loading advertisement...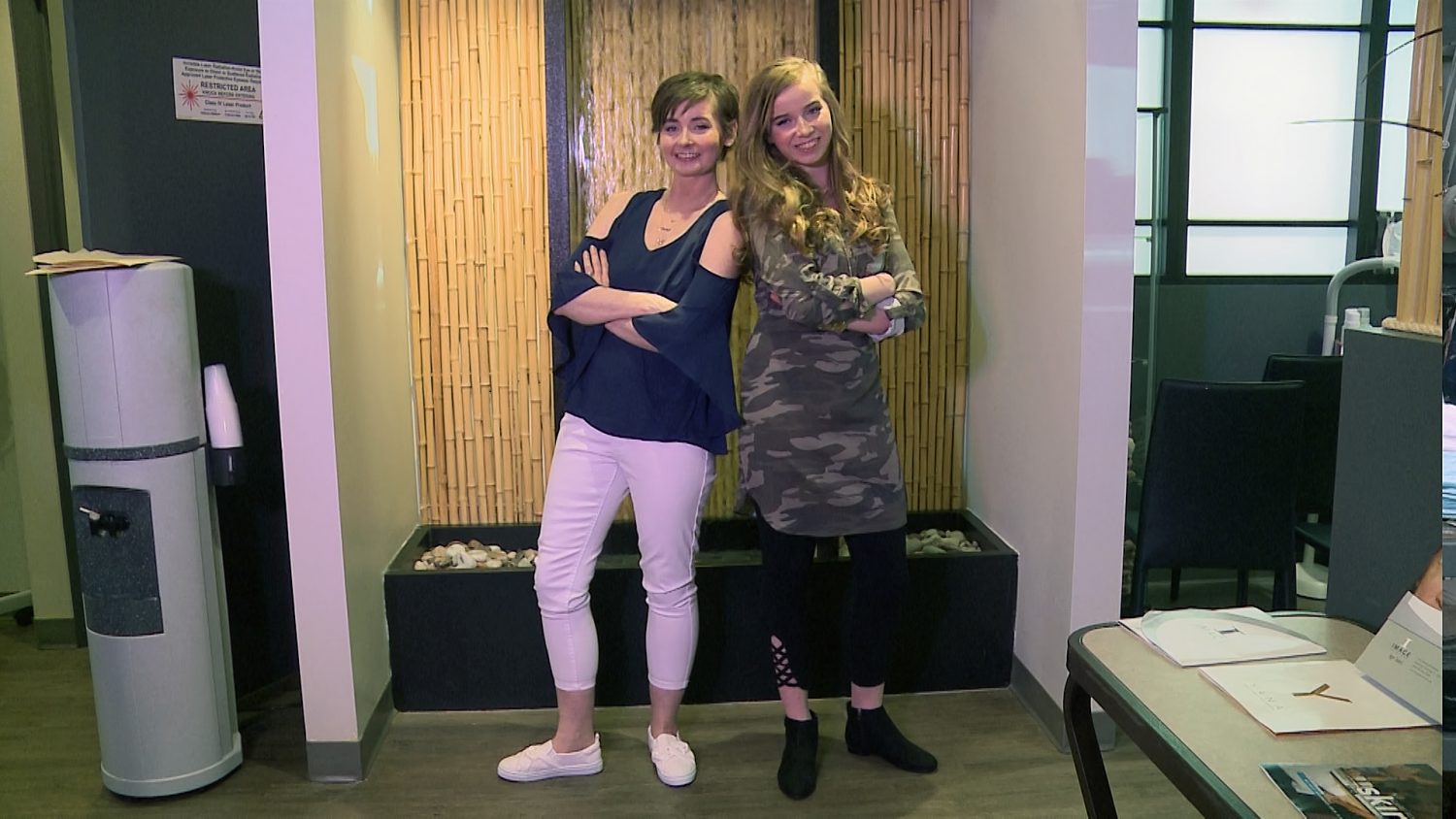 Up next
Trend Spotting: Modern Chandeliers
Cancel
Mother Daughter Makeover with Karla & Jordyn
A makeover can boost self-esteem and be a lot of fun! In this segment of the show, Marc and Mandy give a deserving mother and daughter a makeover. Keep reading for our chosen duo's story.
Karla and Jordan's Story:
Karla Coldwell a mother to three and the director and instructor at a dance studio, Stoney Brook Dance Company. Karla's daughter, Jordan, is a dancer at the company. She dances about 15 hours a week. She does ballet, tap, and jazz.
After experiencing persistent fever and shakiness, Karla visited a doctor. They found she had a brain tumor, and she was scheduled for surgery just two days later.
According to Karla's husband, Darren, Karla and Jordan are not just mother/daughter, they're best friends. Jordan describes coping with her mother's prognosis by pretending it wasn't real. Karla agrees, sometimes it was easier to pretend.
Due to her condition, Karla has lost a lot of weight – about 50 pounds – and her clothes have ceased to fit her. In addition, Karla admits she lacks in the style department, and that most of her clothes are work-out clothes, which she wears when teaching dance.
The Makeover:
Marc and Mandy took the deserving duo to Giant Tiger to pick out new outfits and accessories. Then they headed over to Freshair Boutique for some professional styling. After the girls got their glam out, it was time for some pampering at Total Wrapture Medi Spa, where they both received facials, manicures, and pedicures. Both ladies received goodies from Dermalogica and Moroccanoil, and a $1,000.00 Ben Moss gift card.