Patio Trend Spotting
Loading advertisement...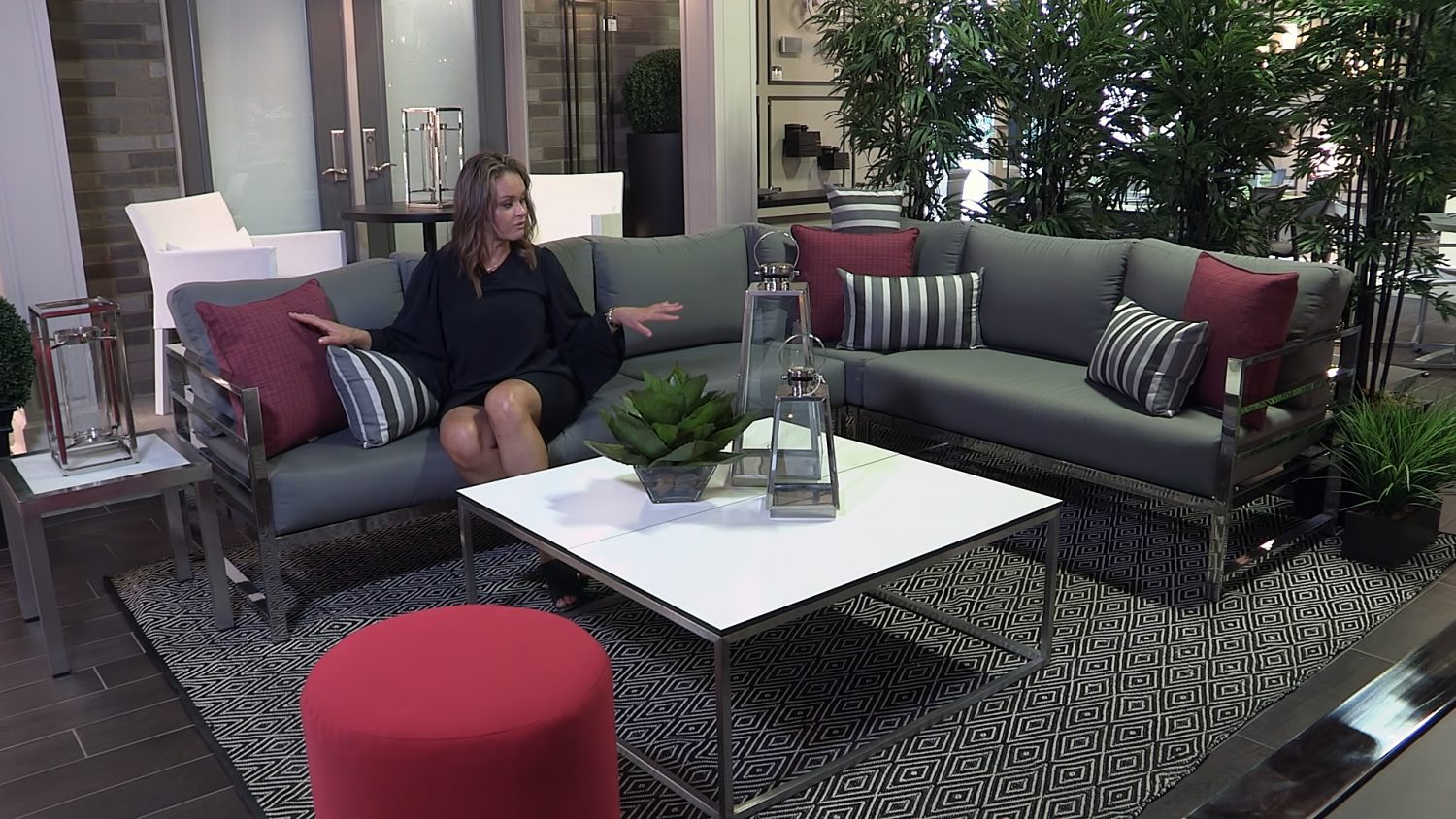 Up next
Mobile Showroom Tour
Cancel
Designer Evelyn Eshun visits Union Lighting and Furnishings to trend spot a few great finds for your patio this summer!
During these last few months of summer, you want to make sure you get the most out of the fleeting season, and how better to do that than with a well thought out outdoor space. Here are some trendy ideas to upgrade your patio.
Indoor Furniture for Outdoor
You put so much time and effort into decorating your home's interior, so why not use the same know-how to decorate your outdoor space? The past few years have seen an increase in furniture-style outdoor furniture. So, say goodbye to plastic chairs and canvas seat coverings, and say hello to quality outdoor furnishings. Think: outdoor coffee tables, graphic textiles, and area rugs.
Pattern-ful Pillows
In keeping with the idea to bring indoor furniture in, you may want to invest in a few pattern-heavy accent pillows. Pillows in an outdoor setting enforce comfort, and in addition, they're an easy way to add color to your patio, sans the high price tag that often comes attached to paint jobs or large furniture items.
Woven Materials
Textured materials, such as rattan, wicker, and crochet, have always been around, but they hit their peak in the '70s. Now, interest in these easy-going materials are back in a big way, and we love the way these organic materials look when dyed in vibrant hues.
Galvanized Metal
In addition to looking sleek and quality-conscious in any space, indoor or out, galvanized metal is also extremely durable, making it well-suited to an outdoor space in Canada. If you're not fond of the cold look of the metal, look for metal that has been painted.