Pregnancy, Cravings and The Home Office
Loading advertisement...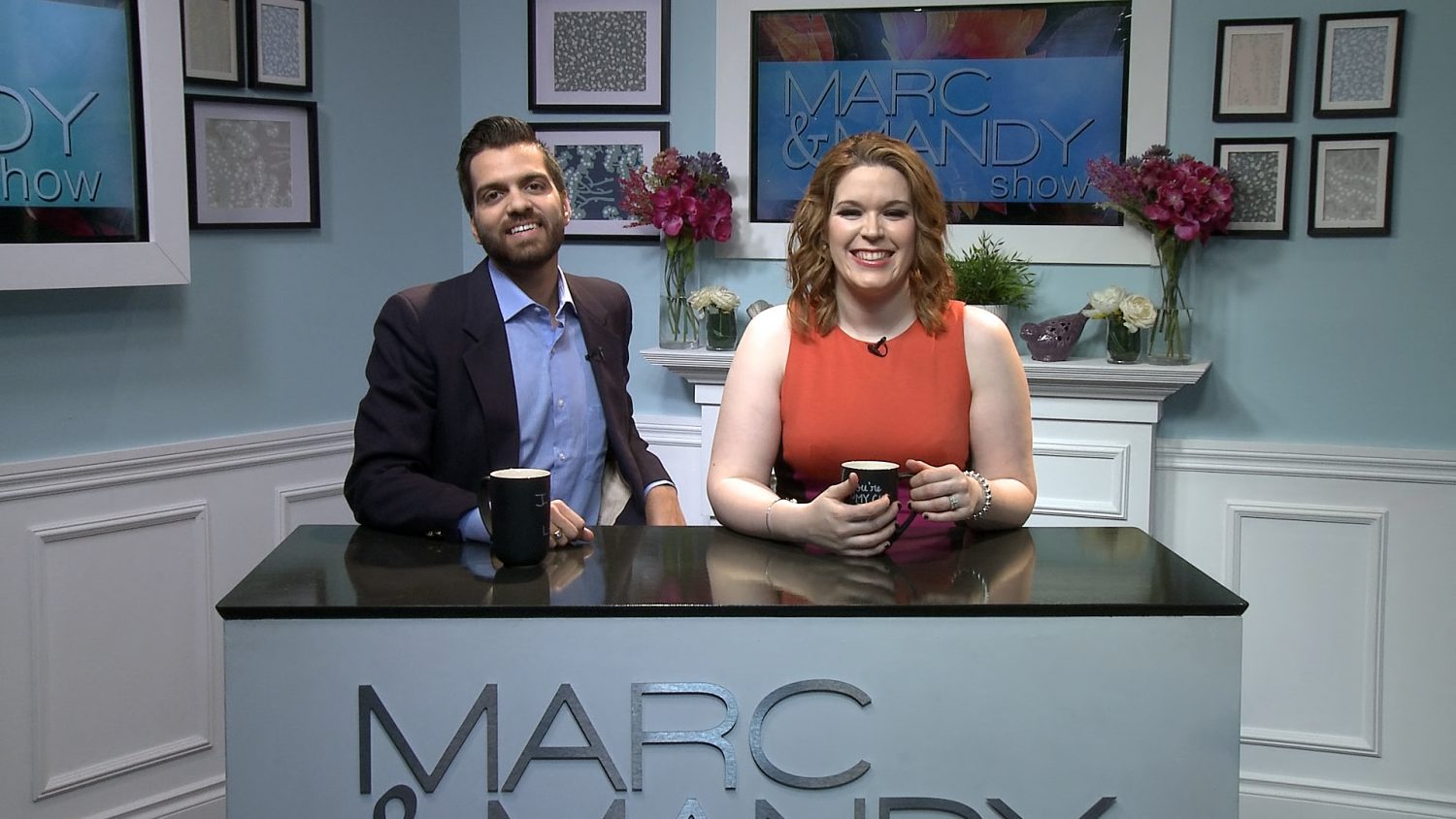 Up next
Back-to-School with Marc & Mandy
Cancel
Pregnancy, Cravings and The Home Office
In this episode of
The Marc and Mandy Show
,
Marc and Mandy discuss Mandy's pregnancy cravings and all of Mandy's home offices in their home. To hear what Mandy is craving, check out the video above or keep reading to find out how to better cope with pregnancy cravings.
Indulge your healthy cravings
While there's a good chance you'll crave something junky during your pregnancy, if you have any non-junky cravings, ensure you are indulging them. For example, if you're craving something sweet, see if watermelon or grapes appeal to you. Another treat you can try is dark chocolate, which has mood-boosting properties.
Making sure you are properly fed could help to nip those snack food cravings right in the bud.
One way to keep unhealthy cravings in check is to start the day with a nutritious breakfast, which will prevent blood-sugar dips and carb cravings.
If you're feeling something salty, avoid things like chips, which are heavily processed and high in sodium. Instead, opt for air popped popcorn dusted with cheddar or parmesan cheese.
When cravings hit, before you start hunting for a snack, try drinking a glass of water and waiting ten minutes. Other ways to distract yourself from cravings is by socializing and physical activity, such as going for a walk or jog.
Thanks for tuning in to The Marc and Mandy Show! Leave a comment below, We'd love to hear from you!
Keep in Touch with Us… Everywhere!