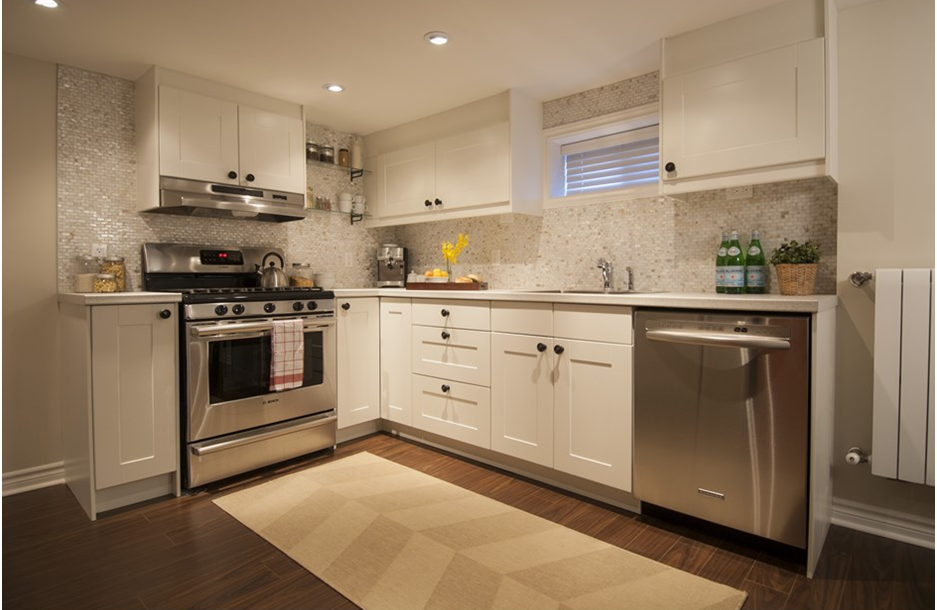 Transform Your Basement into a Rental Suite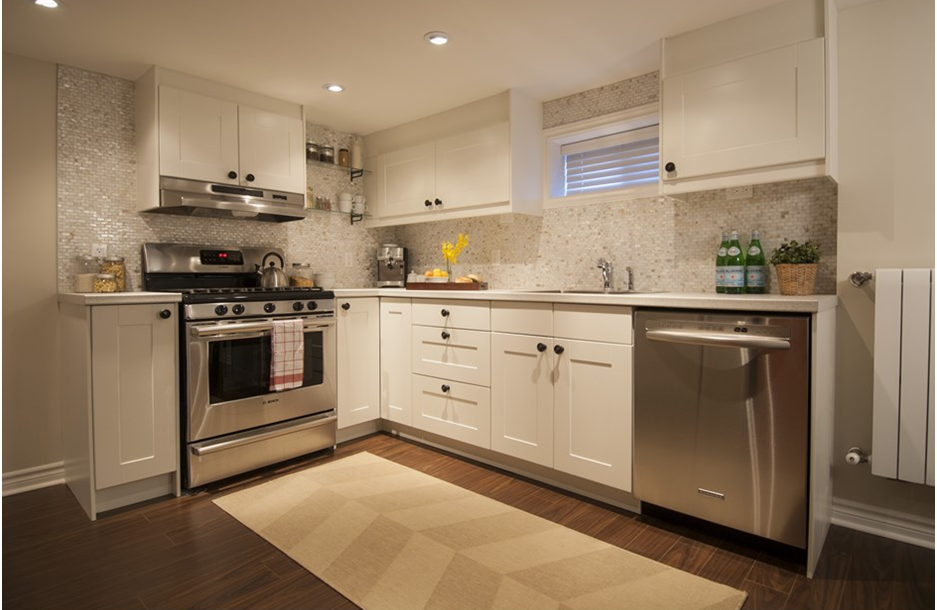 If you live in a desirable area and you've been thinking about transforming your basement to attract renters, now may be the perfect time. In today's housing economy, converting your basement into a rental suite is an excellent way to help pay off your mortgage, while providing affordable living accommodations for low-income renters. Not only that, the addition of a basement apartment is a home improvement project that provides one of the highest returns on investment and adds value for resale purposes.
Whether you have a basement that you use more for storage than living, or is unfinished, the most important consideration for turning it into a livable space for renters is the addition of plumbing fixtures. The lack of plumbing in this area of the home is a major obstacle faced by many homeowners, especially since the drain line for structuring plumbing for a new bathroom, kitchen or laundry in the basement is located on the main floor of the home. The thought of undertaking the expense and hassle of having to create below-floor drainage by digging up the concrete slab is enough to deter most home renovators. For a simplified, cost-effective solution, choose an above-floor plumbing system instead.
Traditional plumbing solutions involve breaking and hauling away the concrete to install drain lines and a storage tank with a sewage ejector that forces the effluent from plumbing fixtures up to the drain line. Typically, these storage tanks hold the effluent for a time before the ejector pumps it out. Because of this, if not installed correctly, the tank can leak and cause unpleasant odors. Furthermore, with a sewage ejector, you're limited to an area with enough space for the sewage tank and a way to access it. Using a SANIFLO® above-floor plumbing system, you won't have these problems.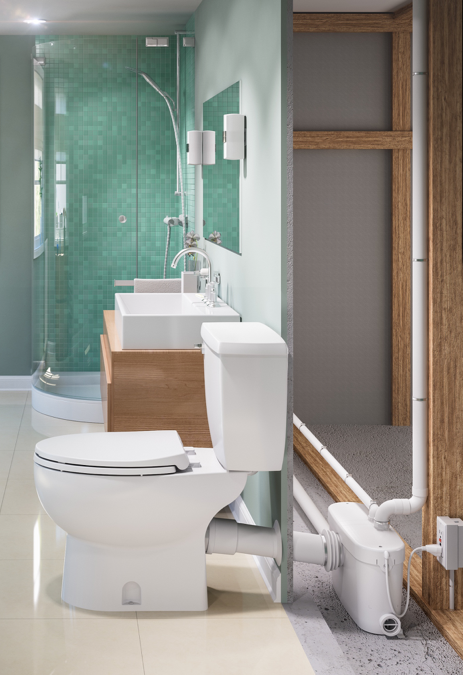 SANIFLO systems, including macerating toilets and drain-water pumps, require no excavation and virtually no maintenance. They can all be installed directly on top of any finished floor surface, either behind a toilet or concealed within the wall with minimal construction, or below the sewage line since they pump effluent and waste water upwards, up to 25ft vertically. SANIFLO macerating toilets use a fast-rotating blade to reduce waste and toilet paper in the flush water, which is immediately and entirely released under pressure through small-diameter piping to the existing sewer line or septic tank. These systems are clean, quiet and reliable so there are no leaks and no odors!
For a basement rental suite build, the SANIBEST PRO® is a powerful alternative to conventional plumbing, and is ideal for basement renovations and other home-improvement projects. It can be used to install a complete bathroom or a laundry room, and can handle the effluent from a toilet, sink, shower, bathtub, and/or washing machine. The SANIBEST PRO is the perfect solution for rental suites because its internal grinder can handle the accidental flushing of items such as sanitary napkins, Q-tips, condoms, and more.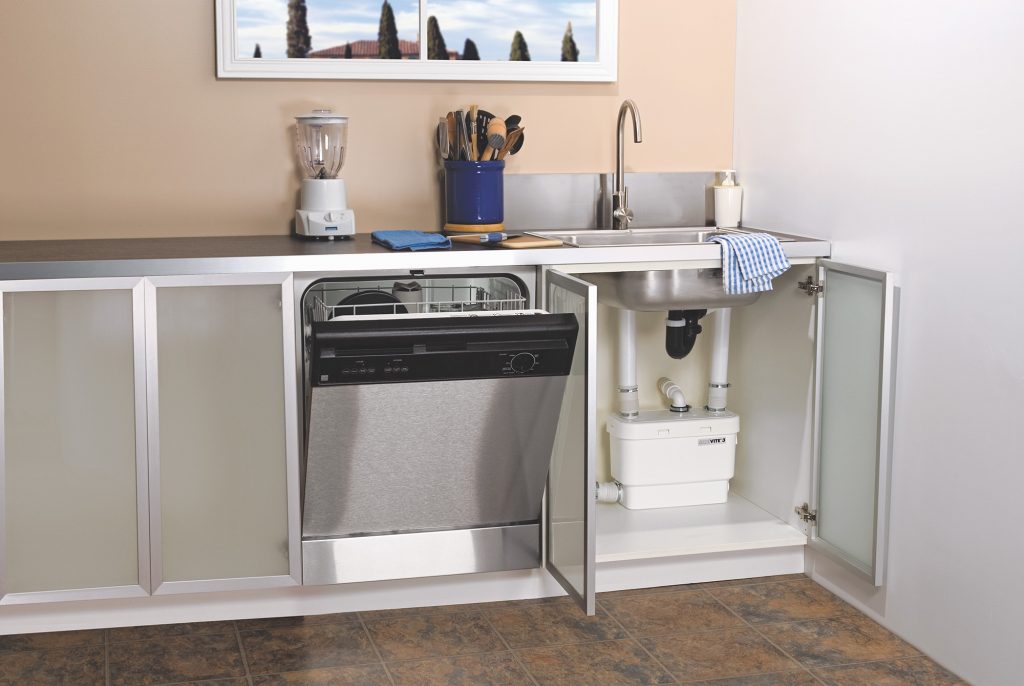 To create a functioning kitchen in a rental suite, the SANIFLO SANIVITE® drain-water pump can be used to install a sink and a dishwasher wherever it is most convenient. This unit features compact, quiet performance, and is so easy to install that homeowners can do it themselves in as little as a few hours.
These simple and cost-effective plumbing systems are changing the way homeowners remodel and are helping them to maximize the return on their investments. In fact, choosing to use an above-floor plumbing system over a traditional sewage ejector can save homeowners an average of $1,000 – $2,000 on labor costs alone!
Three last tips:
Before you take on a basement renovation to create a rental suite, make sure your construction plans comply with the bylaws in your area, and that you have secured all the required permits.
Your rental property must have a separate entrance for tenants. Constructing one can run you upwards of $10,000 – $20,000 so ensure that you budget this cost if necessary.
Remember to design your rental space in a neutral fashion. Although it's your basement, it will be home to your tenant. Use warm, neutral colors to create a welcoming space. This helps potential renters envision the space in their own style, and it also allows you to take great photos for posting online to attract the right tenant. Happy renting!
For more information about SANIFLO products and plumbing solutions, please visit saniflo.ca and follow us on Facebook!