Upcycled Shoes DIY Ideas
Loading advertisement...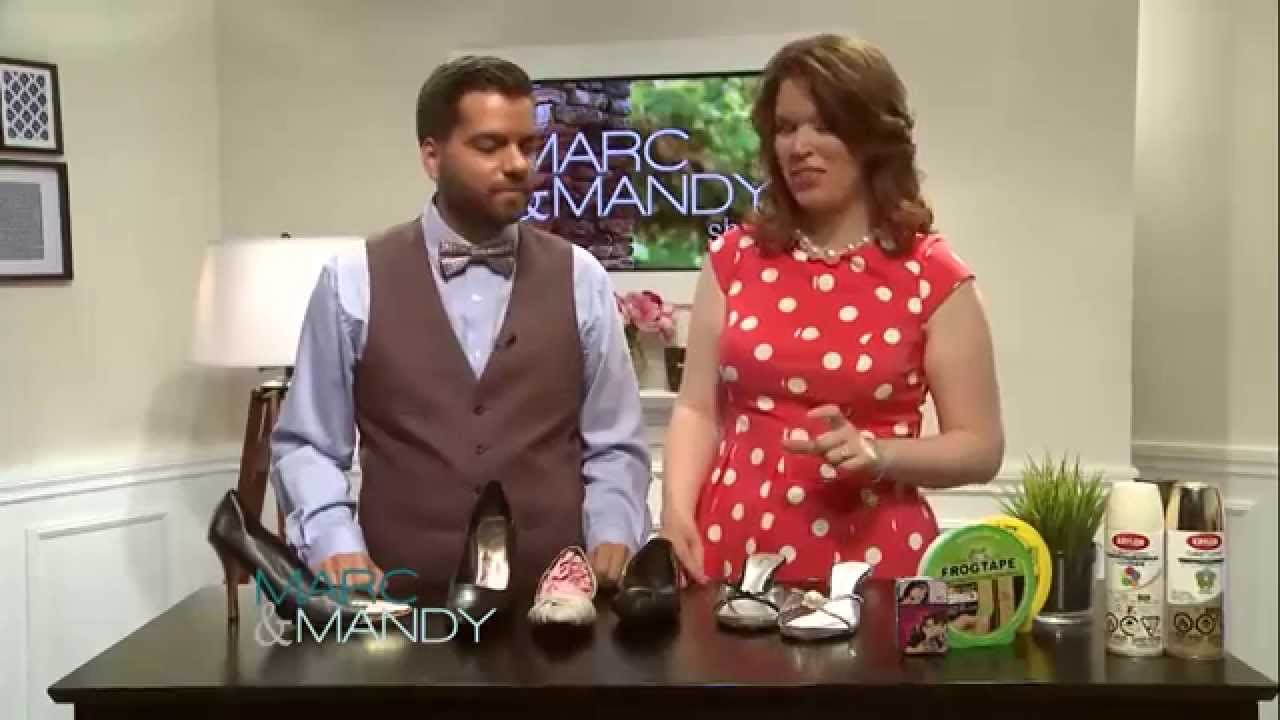 Up next
What Do Your Sleeping Positions Say About Your Relationship?
Cancel
Every girl has a pair of shoes that have seen better days, but they love too much to get rid of.
In that spirit, this episode of
The Marc and Mandy Show
features a few super easy ways to upcycle your shoes. Watch the video above or keep reading for our step-by-step instructions.
What you'll need: a simple pair of sandals, rhinestones, hot glue gun, hot glue
For this super simple upcycling project, you don't need much in terms of materials or time. In fact, the most difficult part of this DIY project might just be the initial trip to the craft store to buy your materials. Once you have your hot glue, hot glue gun, and rhinestone embellishments, simply fasten the
embellishments
using hot glue wherever you desire on the shoes. Mandy recommends bedazzling the surface of the sandals completely to transition your footwear from frumpy to formal.
Spray Painted Ballet Flats
What you'll need: scuffed or worn out ballet flats, paper, fine grade sandpaper, Krylon paint primer in ivory, Krylon spray paint in any color of your choosing, painter's tape (optional)
This DIY method can suit anything from scuffed up ballet flats to worn-to-death stilettos. If you've simply worn down the toes of your shoes, use painter's tape to section off an equal portion of toe on each shoe. Then, simply spray paint the toe portion for a color blocking effect. If the entire surface of the shoes are a little worse for wear, you can spray paint the entire thing. Don't forget to prime!
To learn more about these DIY projects and more, check out the video above. Thanks for watching!