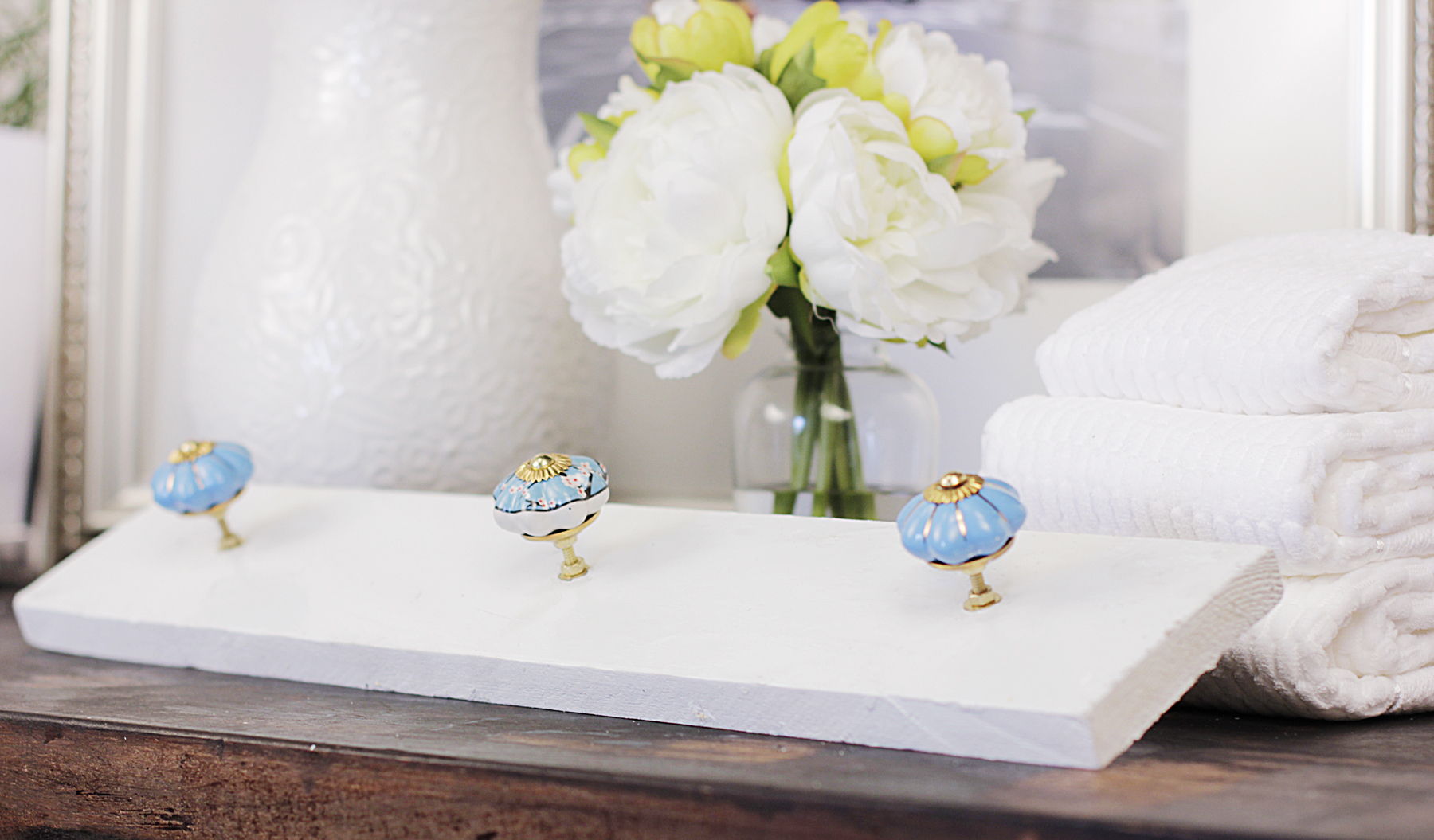 Wall Hooks from Repurposed Antique Knobs
Dear Marc:
I found old cabinet knobs at a flea market that I really like. I thought they were really unique and fun! I've seen people making hooks out of knobs. Can you show me how to do this?
Marianne
Dear Marianne,
There is nothing more gratifying than the thrill of the hunt at a flea market! I love negotiating and bartering for a better price. During my younger years, I used to go "flea market hopping". Much like bar hopping, you go from one market to the next and make an day of it. It's always a pleasure meeting new people, and finding unique pieces that can't be located in big box stores. There is so much history in items displayed at the market and I love how this history is "recycled" into new accessories for our homes.
During a recent shopping trip, I found the most exquisite ceramic knobs with a glazed design! I found them at a cute little East Indian boutique shop on Yonge St. in Toronto, Ontario. They caught the corner of my eye as I was perusing scarves for my wife. Just like love at first sight, I had an instant attraction to these gorgeous ceramic works of art! I dropped the scarf in my hand and approached the hardware display. It took me a few minutes to find a suitable design, but I managed to locate the perfect accessories for this week's project.
Supplies:
Three knobs
Drill with bit
Washers
1" X 4" board cut in a 20" length
White Paint
Paint Brush
Sandpaper
Measuring tape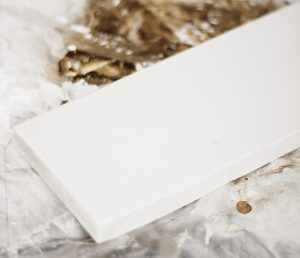 Step 1:
Sand the board to smooth out any rough edges. Apply two coats of paint to the front and back of the board.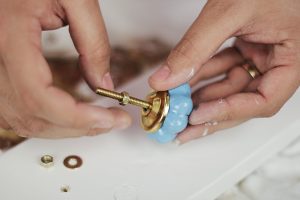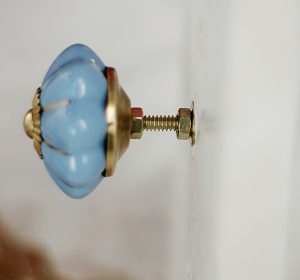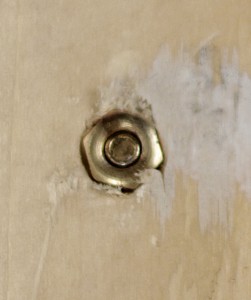 Step 2:
Drill three holes leaving seven inches between each hole. Flip the board upside down and using a drill bit the same size as the nut, countersink an eight of an inch into the board. Insert a nut into the hole and flip the board. Add a washer and nut a quarter inch from the base of the knob, and screw the bolt of the knob through the hole. Repeat this process for the two remaining knobs.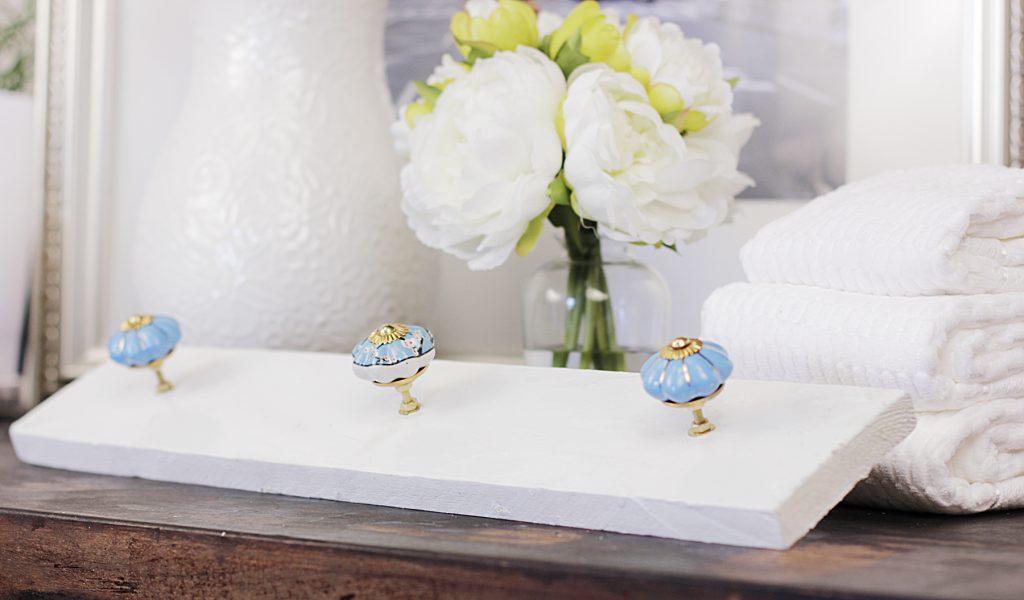 Step 3:
Hang your new hook board onto your wall and voila, gorgeous ready to use hooks!