Wedding Table Decor
Loading advertisement...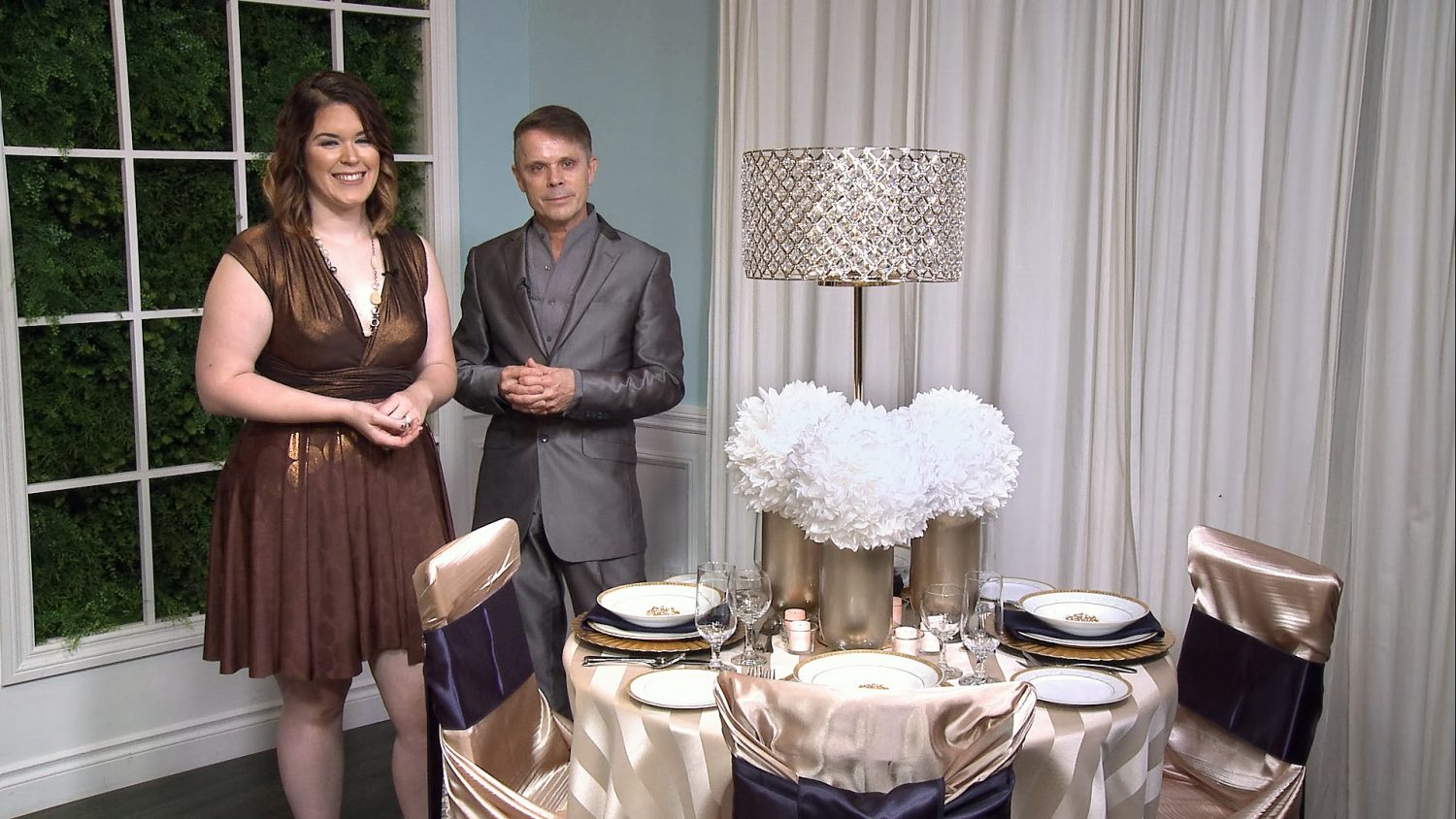 Up next
Relationships Decoded by Kids
Cancel
Every bride and groom want a beautiful reception, but sometimes figuring out what to include in your reception decor can be tricky. In the spirit of wedding receptions, Event Planner and Decorator Rick Mayhew talks Mandy through designing the perfect tablescape for a wedding.
Tip # 1: Layer Your Table
To lend depth and detail to your reception tables, Rick recommends the simple act of layering.
For your chairs: You could include a decorative chair covering underneath of a chair sash in a complimenting color. If you want to add another layer to your chair, look into chair accessories.
For your table: Your first layer would obviously be a tablecloth of some kind. To create additional layers, think: decorative placemats, placeholder cards, and your centerpiece. Depending on your decorating scheme, you could also sprinkle flower petals or small embellishments right onto your tablecloth.
For your dishes: Of course, you want to first to layer your dishware; (salad plate, dinner plates, soup bowls, etc). To add some visual drama, enlist a contrasting napkin, which can be folded over the plate and embellished with a broach or accessory of some kind.
Tip # 2: Layer Colors
In the video above, Rick uses a combination of navy blue and champagne. This combination may not seem obvious at first blush, but on the table, it looks expensive and well thought out. Don't be afraid to mix and match unexpected colors to create a memorable tablescape. You also have the option to coordinate the bride and groom's reception outfits to the decor, but rather than matching outfits to the decor, try to utilize complimentary colors.
Tip # 3: Consider Current Trends
Hot in the industry right now: earth tones, vintage feels, country chic, golds, ivories, chocolate browns, lime green. Keep in mind: these trends are trendy for a reason, so don't be afraid to incorporate current trends into your wedding.
Tip # 4: Opt For Silk
Real flowers are beautiful, but they can also be a hassle to maintain and can only be used one time. Silk flowers can look the part for half the headache. As far as photographs go, silk will likely look like the real deal.