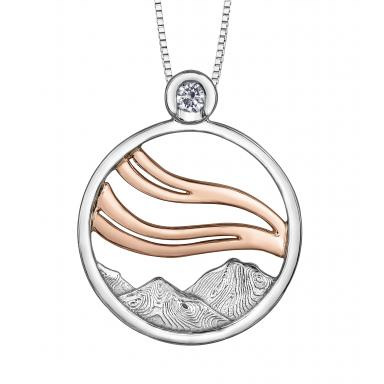 What Does Your Favorite Gold Say About You?
Featuring pieces from the Glacier Fire collection! No matter what your jewelry style, Glacier Fire offers stunning options featuring the highest quality diamonds mined, cut and polished right here in Canada!
White Gold –
You have a laid back, minimalistic personality. You love versatility and you choose pieces with a modern feel that work well with any outfit so that you can wear them often.
Yellow Gold –
You love tradition and are drawn towards timeless classics. You enjoy mixing new with old, bringing new life to classic luxuries. You're not afraid to embrace change, but you hold the traditions of the past in high regard.
Rose Gold –
You are a romantic at heart. You embrace love and you look for the beauty around you, from your relationships to your home décor and everything in between. You surround yourself with people and things that make you feel loved.
In The Mix –
Prefer to mix and match? You don't like to think inside the box. You love to mix it up, embracing a variety of styles and colors in your wardrobe and your home. You love things that are unique and prefer to stand out rather than blend in!
Captured Memories – The Perfect Gift Idea
Looking for a gift idea with a story? We love these diamond pendants from the Glacier Fire collection! Each one shares a piece of Canada, from the Northern Lights to Niagara Falls, the lighthouses on the East Coast to the Rocky Mountains and more! Find a piece that shares your favorite Canadian destination or brings back memories of cherished holidays spent together, for a truly Canadian, truly meaningful gift!
All Items Can Be Found At http://www.charmdiamondcentres.com