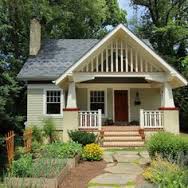 What is Curb Appeal and Why Does It Matter?
What is curb appeal?
The official definition is: The attractiveness of your house exterior when viewed from the street.
Why is curb appeal so important?
Curb appeal is often the first impression passers-by will get of your home. This becomes even more important when you are selling. If your house has an overgrown flower bed and the shingles or siding needs to be replaced, chances are it won't sell as quickly as you would like it to. People will most often judge a home by its picture online or the view from the street when they drive by! Your home needs to invite potential buyers to come look at the rest of the house instead of scaring them away. Here are some tips to help you improve your home's curb appeal: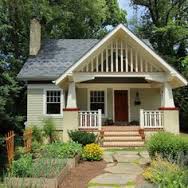 – Go across the street and see your house from that point of view. Consider asking a neighbor for an honest opinion as well – sometimes we get so used to overlooking small imperfections that we can't see them for ourselves.
-Take an inventory of what needs to be repaired before you show your home to potential buyers.
– Look through your windows to take note of interior views that detract from your house's appeal.
– If you have any flower beds, weed them properly and add some colorful, seasonal plants.
– Place a welcome mat and some potted plants near the entrance.
– If you can, install lighting that is appealing to the eye.
– Remove cars, pets and toys that just lay in front of the house.
– When you have someone taking photos, request shots from different angles and levels.
– Repair any roof damage; a damaged roof is a great way to lose the sale.