I love what's coming out for men in fashion this fall and believe me, you will too!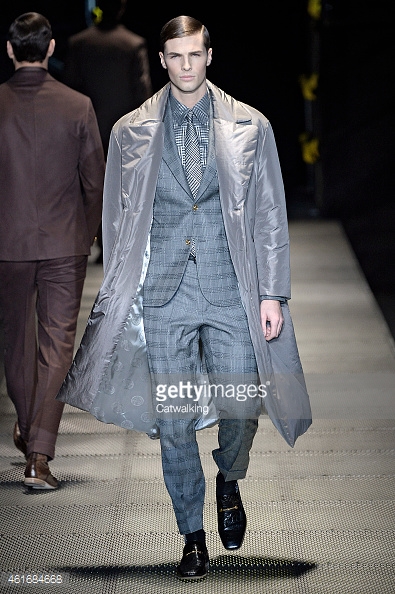 Mr. Grey I Presume: What's hot on the men's fall fashion line is ANYTHING GREY! The color grey is favored heavily by Calving Klein and Prada right now.
Outerwear at it Best: It can be single or double breasted anything. Right now, outer wear (namely wool) is what's hot this fall season.

Knits It Is: When it comes to layering, knits are where it's at. These go great with a turtle neck and dress pants or jeans.
Don't You Know Squares Are In:
Butterflies and Tapestry are flying down the runways this season. It wasn't a favorite in Paris but when you look back, they were everywhere!
Oversized Pockets: Just like the ladies, over sized pockets are in now for men.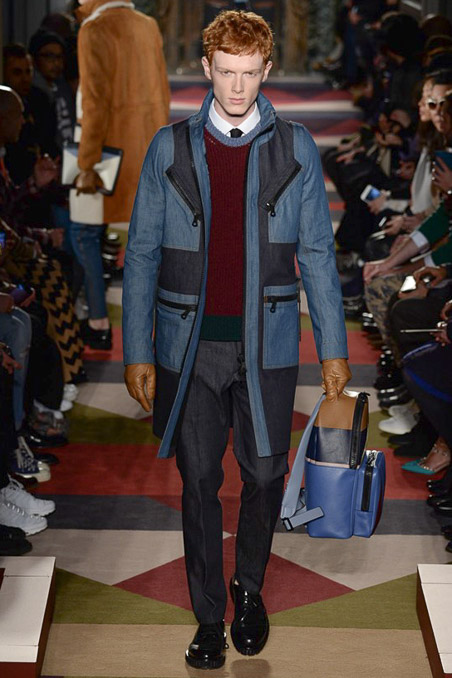 Green is In: Grey may have been the front runner for the catwalks but green was holding its ground, especially against blue, pink, and orange this year. The darker greens were the heavy favorite this time.
Shearling is Everything: Although it gives out a seventies vibe, it made a blow out appearance on the runway this year. It wasn't only used for coat lining but appeared in trainers, bags and jumpers. Very chic!
A Trouser is Worth a Thousand Words: The trouser had a time where it wasn't so baggy and there isn't anything wrong with that. Across the runway; the higher-waisted and looser cut was stunning everyone in a great way!

The One Piece Suit: This army fashioned piece of clothing is flattering along side the tailored jackets.
Burgundy is Back: The color burgundy gave green a run for its money this year on the catwalk. This winter is calling for warm, comforting tones to soothe the savage beast.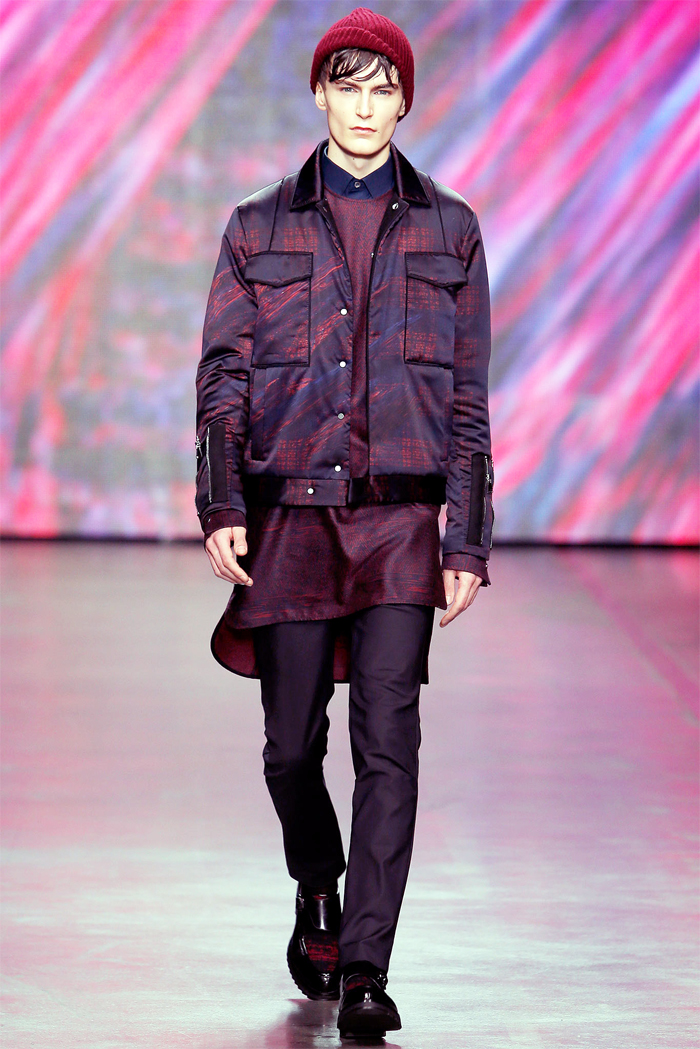 Flared Pants is Calling: Seventies fashion is making a major come back in the men's fashion world. Go ahead and show off your style points with flared trousers.
The Long Scarf: The long scarf gives you the sophisticated and refined look this season. You can wear it out or tuck it in for a European look.