Marc & Mandy share some of their favourite outdoor products from Portico.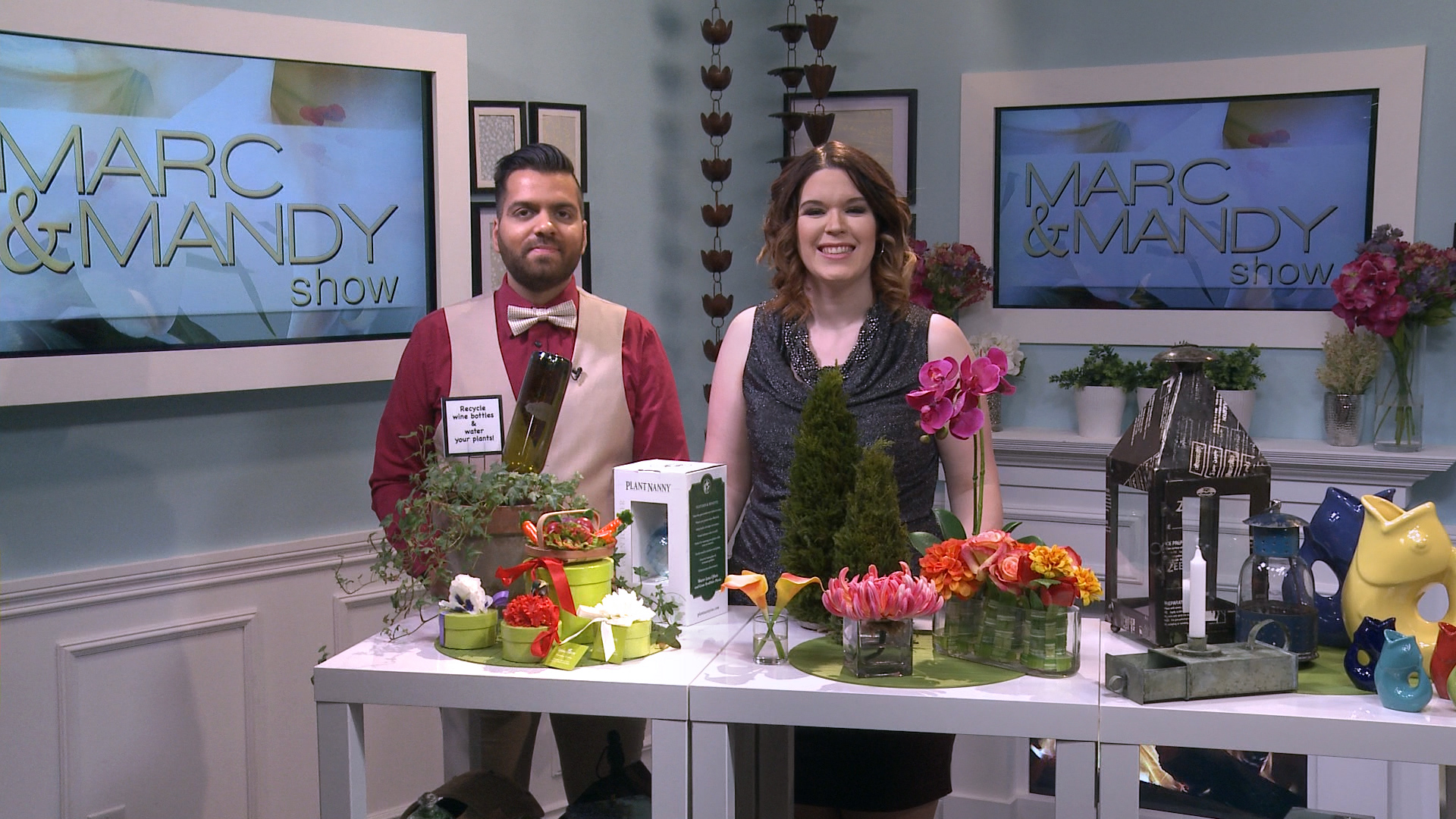 As the weather gets warmer, you may want to refresh your wardrobe, your hair colour and perhaps even your home decor. Check out these accessories from Portico Indoor and Outdoor Living to do just that.
The Plant Nanny
If you don't have much of a green thumb, this product might be for you! Pair it with a regular empty bottle from around the house and the plant nanny reads the soil, releasing just the right amount of moisture to sustain your plant.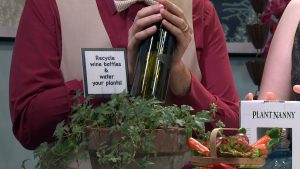 Reserve Plants
An alternative to live plants, are silk flowers. Perfect for people with allergies, reserve flowers mimic the look and feel of authentic flowers and add a nice touch to any space without all the maintenance. Portico provides a higher quality of silk that really does have a similar texture to a live plant.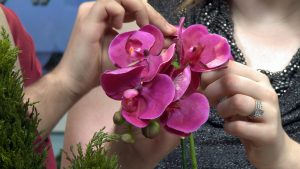 Candle Holders and Lanterns Made from Reclaimed Metal
Made from materials like reclaimed oil drums, these items provide a unique touch to any space; no two creations are the same!
Gurgle Pots
These fish-inspired creations can double as a tumbler to water your plants with or as a vase.
Downspouts
Traditionally, downspouts serve a strictly practical purpose and you may not give much thought into the aesthetic of the device. Downspouts from Portico, however, push water away from your home in a way that allows the water to cascade down in waterfall-like motion – lending visual and auditory appeal to your home's exterior.