10 Affordable Family Activities Under $10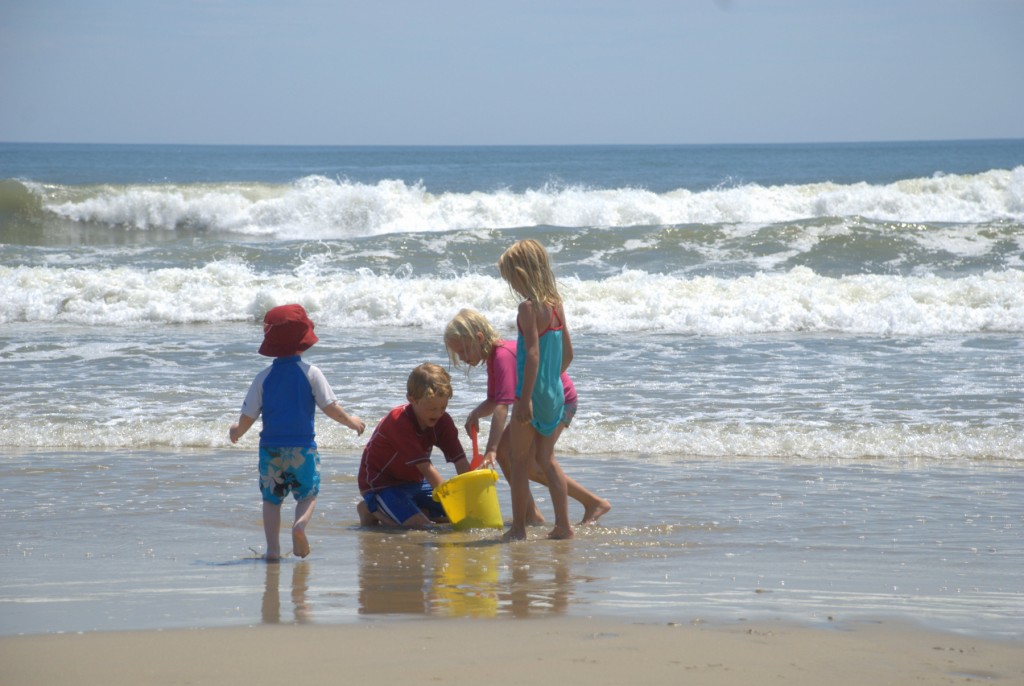 This summer, my kids are loving the sunshine and activities that we put together outside; and inside when the rain clouds roll in. Summer is the perfect time to get out of the house and explore the neighborhood. Here are 10 affordable family activities your family can enjoy for under $10! (Don't forget hats, sunscreen, bug spray and beverages to keep hydrated.)
Go on a Picnic: Pack a lunch or a simple snack in a basket or cooler and head out to a grassy area. Spread out a blanket and enjoy your feast. This would be a perfect time to cloud watch or play i-Spy.
Take A Nature Hike: This is the perfect time to collect things for a shadow box.
Berry Picking: Armed with a few buckets, find your local u-pick and gather up some berries. My kids and I love to bake with the berries we pick. Our favorite: Berry Pudding Pops!
Berry Pudding Pops
1 32g box of instant pudding (any flavor)
1-1/2 cups of milk
1/4 cup of sugar
berries of your choice (cut into small 1cm chunks)
Mix first 3 ingredients*
Add as many berries as you'd like
Pour into molds
Freeze until frozen
*Note: To avoid the berries from sinking to the bottom of the mold, beat pudding, milk and sugar until it starts to thicken before adding the berries
Fishing: Grab your fishing rods, net and tackle box and head out to a river or lake. My 4-year-old twins get bored very fast when fishing so I bring sidewalk chalk along. They color on rocks, trees and whatever else they find. If you dip the chalk in water it turns into a paint-like substance. Be careful not to leave it in the water too long or it will dissolve. I also recommend that you bring baby wipes or paper towels as wet chalk can be quite messy.
Bike Ride: While brain storming for this article, I asked my 11-year-old what his favurite away-from-home activity was. His response: "Slurpee runs." Strap on your helmets, hop on your bikes and head to a convenience store for a refreshing Slurpee.
Go to a Park: I love my local park. It's a great place to meet up with other parents in my area. The kids can play in a neutral environment while the parents interact. My kids love that the park has things that we don't have in our backyard; swings, monkey bars and a teeter toter. I'm a little embarrassed to admit this but sometimes I'll check e-mail and do a little work on my tablet while the park razzle-dazzles my kids for a while.
Splash Park: Which kid wouldn't love a giant sprinkler? Splash parks are a great way to cool off in the summer. It's fun for all ages and many public splash parks will offer free admittance during certain hours or days.
Scavenger Hunt: There are a lot of ways you could go about making a scavenger hunt. I recommend taking a walk with a list of common things you'd see on the way and have the kids check off items as they see them. Ideas: leaves, stop signs, trees, cars etc.
Go to the Beach or Lake for a Swim: Pack up the kids, sunscreen, towels, toys, hats, pretty much everything but the kitchen sink and head out to the beach or lake.
Go to the library: Head out to the local public library and research your city's landmarks and other neat sights to see. Alternatively, keep it simple, grab a book and read in the comfort of your library.