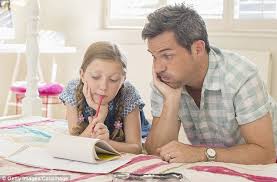 10 Tips for Helping Your Child with Homework
Helping your child study can seem like a daunting task. When your child asks for help with their homework, your body seems to tense up but you go in there bravely with your child and do the best you can. It seems like a whole new world when it comes to helping your child out with that. Here are ten tips helping your child with their homework.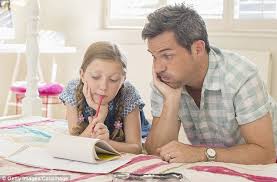 1. Get to Know the Teachers:
– Go to PTA meetings, school events, etc. and meet your child's teacher(s). Ask about homework and how you can help your child with homework.
2. Make a Homework Station:
– Set up a homework area just for them. Keep a good supply of things your child will need like paper, pens, glue, scissors, etc. Get a lamp and a desk to help it feel like a homework area.
3. Schedule a Regular Study Time:
– Sometimes kids work best in the afternoon with a rest period after. Some like it in the evening. Work with your child to figure out when they do best and they can concentrate better.
4. Help Them with a Study Plan:
– When there is a weighty homework day/evening, encourage your kid to take breaks so they don't overload and get frustrated.
5. Keep Distractions Away:
– This includes no TV, music or phone calls, unless they need to call a classmate to ask about homework.
6. Do a Homework Check:
– Kids won't learn if they don't think on their own or make their own errors. Just make sure to be close by in case they have questions and check their homework before they leave.
7. Be Your Child's Cheerleader and Monitor:
– Ask your child about their homework and ask if they have any tests coming up. Take a genuine interest in their schoolwork and offer encouragement and praise for projects completed.
8. Be a Good Example:
– Let your kids see you balance your checkbook or read a book. Kids are like sponges, they soak up their environment and the examples you leave them.
9. Give Them Praise for Their Work and Efforts:
– When they bring home a test, put up on the fridge or bulletin board and tell them how proud you are of them.
10. If There is a Continuing Problem, Get Help:
– Talk to your kid's teacher. They may not be able to see the board or they may have a learning disability. Talk to your kid's teacher and see if they noticed anything.