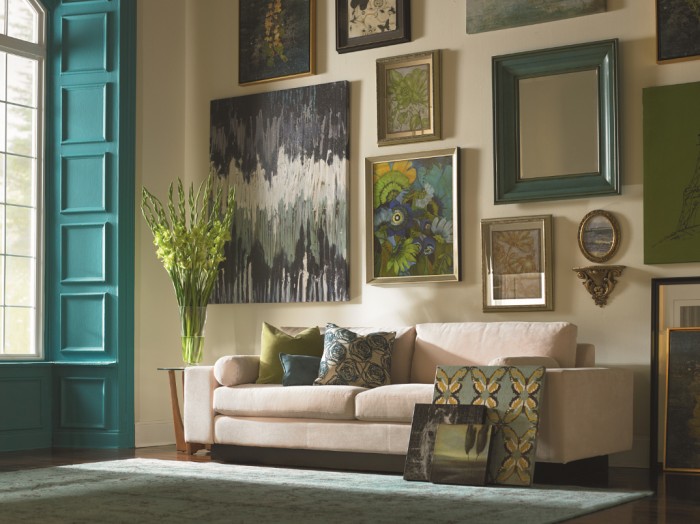 Fresh out of university, I thought the different types of sofas were: futon, (inherited from a friend-of-a-friend's older brother's old roommate, no less), a two seater, a three seater, and grandma's sofa with the plastic still on. There are actually 13 different types of sofas on the market!
If you're in the market for a sofa, get acquainted with the different types below.
Sectional. This is a multi-piece sofa, typically seating between three and five, and coming in differing formations.

Photo Source: Canadian Home Trends, How-To: Style a Family Room

Lawson-style. With removable/moveable pillows, this sofa is ultimately designed for comfort and simplicity.
English. This one is known for low arms in relation to a high back.
Chaise lounge. Nothing says luxury like a chaise. Even the word, "chaise" sounds lavish.
Love seat. The love seat is aptly named, as it is made specifically for two people.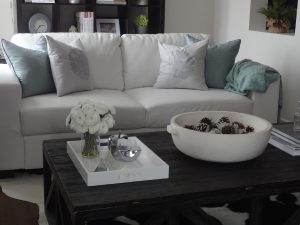 Cabriole. The cabriole's trademark: continuous, equal-height back and arms.
Camel back. Camel back sofas have an almost antique-y vibe.
Mid-century modern. The main aim of this sofa is simplicity and aesthetic appeal; (but sometimes at the expense of comfort).

Photo Source: Canadian Home Trends, 1 Sofa – 6 Different Looks

Chesterfield. Most commonly known for its "quilted" style.
Settee. This sofa mimics the look of a chair, only wider.
Bridgewater. Known for it's look: arms are slightly rolled to the side and are lower than the sofa back, the Bridgewater is an older style sofa, and has declined in popularity over the years, but a comfortable choice nonetheless.

Photo Source: Canadian Home Trends, How-to Choose the Perfect Furniture

Divan. These are sofa's that have no back; ideally they should be placed against a wall.
And of course,
Sleeper sofas. Also known as the aforementioned futon, pull-out, or day bed.