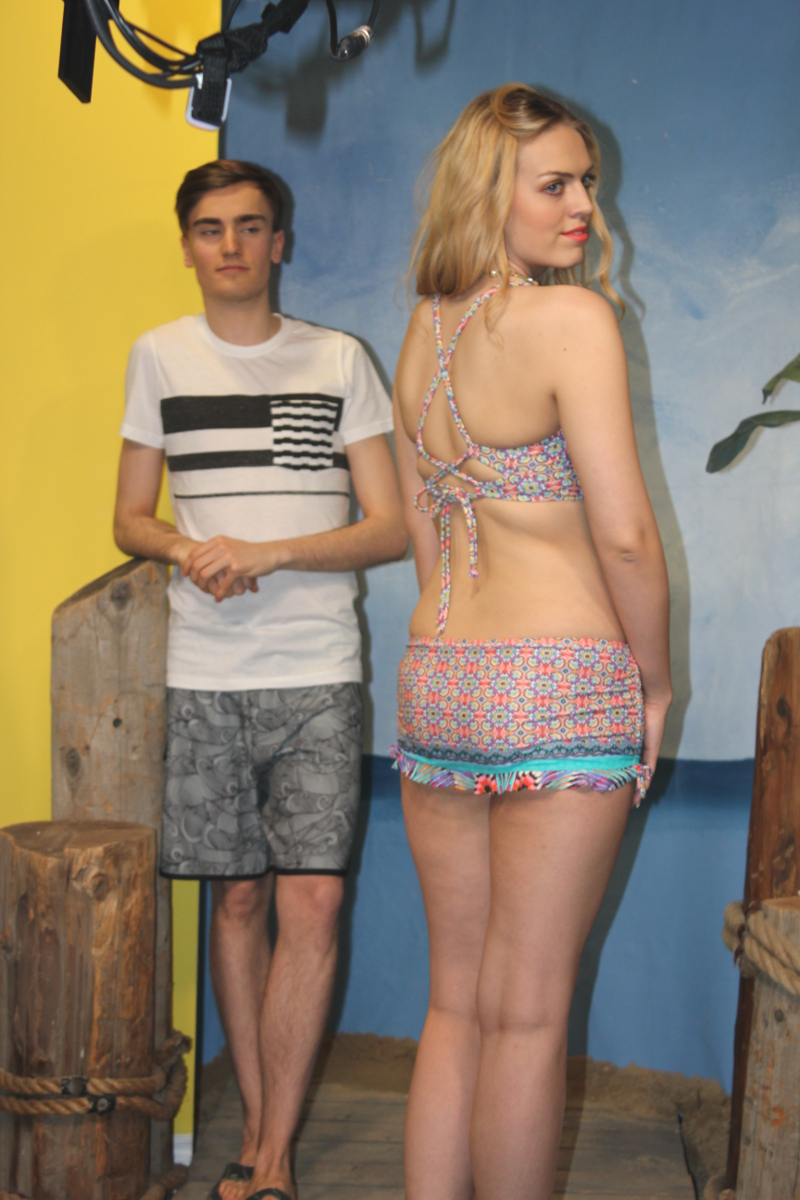 2015 Swimsuit Fashion Show
Trendy Details
Picture 3 of 6
On her: Bustier Style Top - These tops provide more support than a standard bikini and are better for larger cup sizes. This suit has beautiful detailing on the back which also helps take the pressure off the back of your neck if you have a larger chest. This suit comes in a Turkish or tile pattern as well, a very trendy look this year.

On him: Short Board Shorts - Swim shorts that are cut off just above the knee. Fabric prints are changing this year. You're seeing less plaids and stripes and more tonal prints like this wave print.

As seen on the Marc & Mandy Show: available from The Hula Hut.