3 Tips for Fighting Back-to-School Blues
Back-to-school season can be stressful for both children and parents alike. Starting at a new school or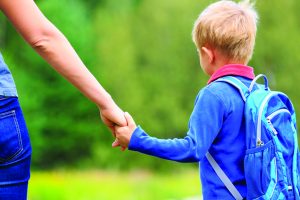 transitioning from elementary to high school is a big change and often comes with a mix of excitement and anxiety. This season also puts pressure on parents to ensure that the transition from summer fun to school learning is as smooth as possible.
Before September rolls around, arm yourself with these great tips that'll get your family on the right track come back-to-school season.
Catch some z's. Sleep is extremely important because it helps our bodies rest and our brains recharge. Lack of sleep can negatively affect memory, judgement and mood for both parents and children. Getting a consistently healthy and restful sleep can positively affect neurologic development in children and appears to aid in the prevention of many learning and behavioural problems. Make sure your kids get enough sleep in the weeks leading up to the first day and throughout the school year.
Make time for play. Kids' schedules can often become busier than their parents' with school and extracurricular activities. It's a good idea to take a break and make time for play. Allow your family some downtime to go for a walk, do something creative or have a family board game night.
Take a chill pill. Boost your health and immunity with a natural supplement like magnesium, which plays a role in hundreds of important functions in our body — from bone building to muscle and nerve function and even stress management. When you're stressed, you actually use up more magnesium in your body than normal so supplementing is important to avoid a deficiency. If your kids have trouble swallowing pills, bolster their magnesium intake with MagPop!, a magnesium supplement that comes in the form of an effervescent drink that is safe for kids four and up.
Always remember to consult your healthcare practitioner before starting a new health care regimen.
You can find more information on natural medicine and other simple tips for a healthier and happier school year at orangenaturals.com.
www.newscanada.com