3 Tips for Shopping for the Perfect Toys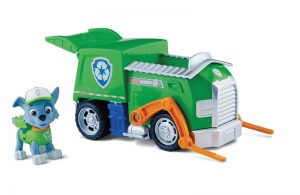 Hunting for the right gift for everyone on your list can be daunting. In fact, a recent survey shows that one in five Canadians is spending more than 40 hours preparing for the holidays. Go a little easier on your wallet and nerves this season with these tips for shopping for the perfect toys.
Make a list and check it twice. A list will keep your budget on track and ensure you don't forget an important kid. Jot down a price range that is reasonable for each child on your list and remember that great gifts don't have to break the bank.
Choose age-appropriate toys. Avoid being overwhelmed standing in the aisle. Top choices for kids under two include Hasbro Love2Learn Elmo and Fisher-Price Bright Beats Learnin' Dance Mat. The former is an interactive plush with more than 350 responses, while the latter lets movement trigger lights and sounds, teaching ABCs, numbers, colours, shapes, and dance moves. For kids, three to five, playsets such as the Shopkins Happy Places Home, Hot Wheels
Ultimate Garage Playset, Kinetic Sandbox Set, and team of Paw Patrol figures and vehicles are all great choices.
Shop in comfort. Some people prefer doing all their holiday shopping in-store, enjoying touching and testing everything first. Others want to get the majority of their shopping done online from the coziness of home. Make the experience much more enjoyable by shopping in the environment that gives you the greatest comfort. Retailers, such as Walmart, offer an impressive selection both in-store and at www.Walmart.ca/toys.
www.newscanada.com