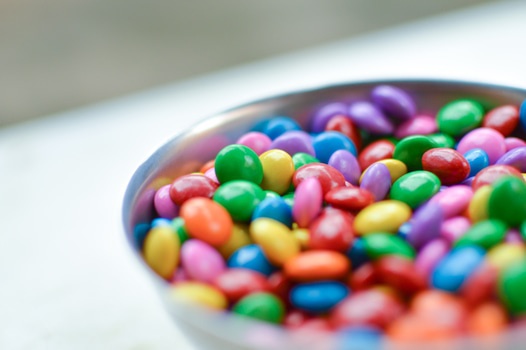 4 Creative Ways to Use Leftover Halloween Candy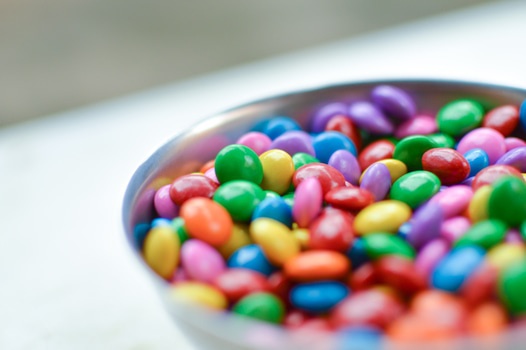 Freeze it. 
Candy can last anywhere from two weeks to a year, depending on how you store it. Check the labels or do a quick Google search to find out which treats will and won't keep. For the ones that will, freeze and unthaw throughout the year to make sundaes, milkshakes, cakes, brownies, or icing. When Christmastime rolls around, use the gummy candies to embellish gingerbread houses. Find some super decadent leftover Halloween candy recipes here.
Eat it. 
If you don't have room in the freezer, consider enlisting the help of your friends and family. To get rid of large quantities of treats at a time, melt chocolate bars down into fondue or host a movie and s'mores night. If those ideas are simply too sweet for your taste, toss a piece chocolate into your morning cuppa for an insta-mocha.
Repurpose it. 
Most candies have a shelf life of at least one to two months, so long as they are sealed stored at a cool temperature. If you feel comfortable storing them, consider saving small sweet treats for your Christmas advent calendar! To create the calendar, fill envelopes or paper bags with treats, number the bags and hang them up on your bulletin board, string them across your fireplace, or use magnets to post them on the fridge. Even better, if one of your kids has a birthday coming up, use the candy to stuff a piñata.
Donate it. 
There are several organizations that are happy to take on unwanted candy. Operation Shoebox, for example, sends care packages, chock-full of candy, to soldiers overseas, and local food banks, soup kitchens, and homeless shelters. Some dentists also offer candy-buy-back programs, in an effort to incentivize moderate candy consumption.