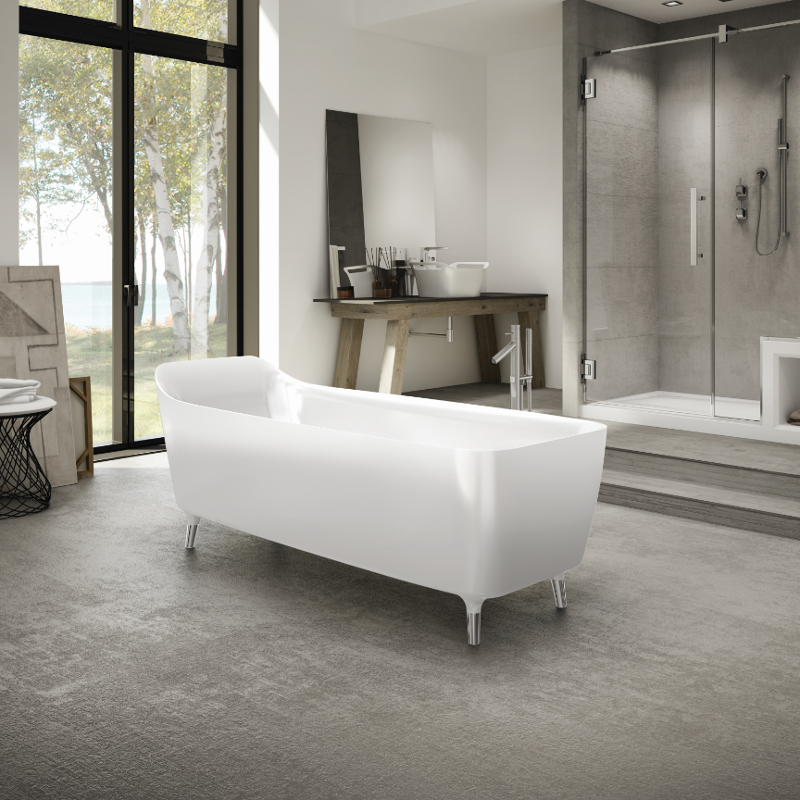 5 Budget-Friendly Bathroom Updates
There's no denying, we spend a whole lot of time in the bathroom, and no matter if you are a two person or twelve person household, your bathroom is bound to see a lot of wear and tear. If you're hoping to refresh this high traffic area, but don't have a lot to spend, consider these five budget-friendly update ideas.
Paint. Bathrooms tend to be on the smaller end of the spectrum, so painting shouldn't be too ambitious of a project. Cool tones, like blue and emerald greens, are trendy colours for bathrooms this year. Think mermaids!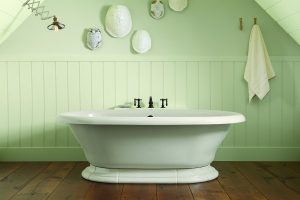 Creative tiling. Tile your countertop, your backsplash or use tile to create interesting patterns and designs pretty much anywhere. The great thing about tile: it's easy to apply – (perfect for DIY-ers) – cost effective, and waterproof. Or brighten the tile you already have by giving it a good clean and polish.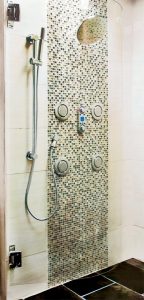 Switch up your accents. Things like cabinet handles, mirrors, and faucets are less expensive to replace, and can lend cohesion to your bathroom if you choose to coordinate them.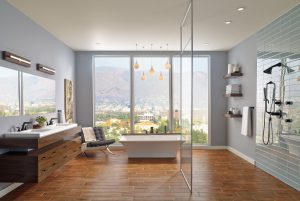 Reglazing your tub. What better way to spruce up your bathroom than to spruce up that grungy looking tub; (rather than hiding it behind a shower curtain – you're not fooling anyone!). Reglazing is a cost effective way to give your tub a like-new look.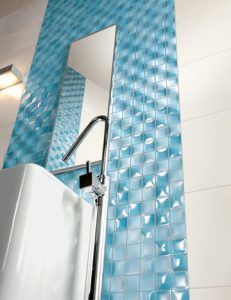 Add more mirrors. Experiment with different shapes, sizes and patterns; because where else in your home is it appropriate to have moremirrors? Pay attention to mirror placement: mounting a mirror across from a window will give your bathroom the illusion of more light.