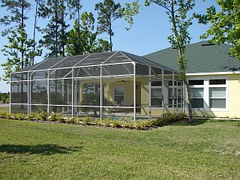 5 Reasons to Consider Adding a Sunroom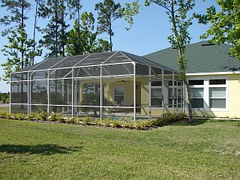 Utilize your natural light and add some extra space for a manageable cost. 
One of the many perks of opting for a sunroom addition? Adding on to your living room costs less than any other structural addition, plus it's a faster install. A sun room is a creative solution if you're looking for more space.
Cost-free warmth. 
Adding a sunroom addition in your home will mean that you'll be flipping the light switch on less and you'll also find you're using your thermostat less! A sunroom can welcome in natural heat from the sun and rid your family of the need for conventional heating.
Enjoy the outdoors, regardless of weather or pests. 
Can you imagine being able to enjoy a picturesque, starry night without worrying about the bevy of mosquito bites you'll wake up with tomorrow; or sunbathe without the wind stealing your magazine and blowing your hair into your face? A sunroom is the perfect way to enjoy the outdoors the nuisance-free way that you've always wanted to.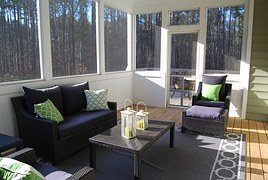 Add a touch of elegance, perfecting for entertaining. 
A sunroom is the perfect place to congregate with friends and family no matter the season or the time of day. Take advantage of a sunny day and host your book club in the sunroom or host a game night under the stars.
Increase your property value.
Sunrooms and room extensions are attractive to potential buyers and can instantly bump up the market value on your home.