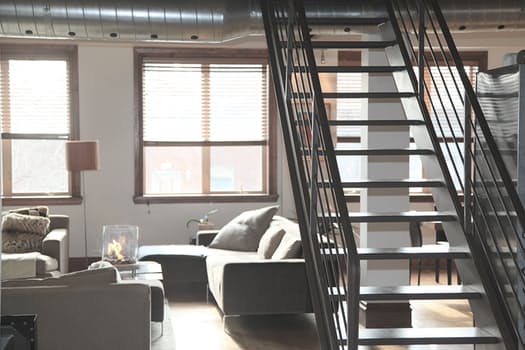 5 Ways to Make the Most of a Small Living Room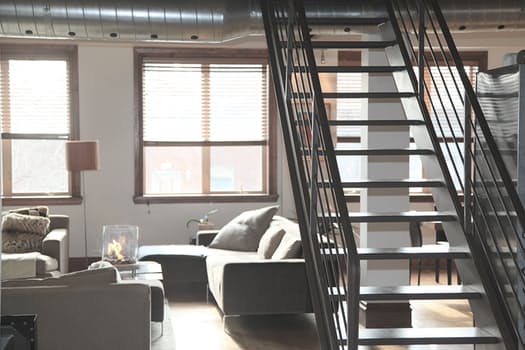 "Float" your sofa
Floating your sofa means pulling it away from the walls, creating extra spaces for traffic and light flow that you wouldn't have if your sofa was flush up against the wall. There are a few reasons why floating furniture works in a small space; this strategy can be used to divide a room into sections, creating an unconventional focal point, and allow light to reach room corners, which will lend the illusion of spaciousness.
Use long, flowing drapes
Since you don't have as much width to work with in a small space, you want to take advantage of vertical space. There are a few ways to do this. One example is to hang artwork or install a set of shelves high up, so that the eye is automatically drawn upwards. Another technique is to use long, floor grazing drapes rather than blinds. Drapes will give the impression of elongation.
Consider visual weight
When you go furniture shopping, consider how heavy each item appears. For instance, a love seat is visually heavy, while chairs with narrow legs are visually lighter. Generally, furniture that allows light to pass through it would be considered visually light, so stick with those items.
Use stripes
Similar to the effect of wearing a vertically or horizontally striped outfit, stripes, when used the right way, can trick the eye into thinking your room is larger than it is. A bold, striped area rug for example, oriented to match the length of the longest part of your room, will make the room appear longer.
Use glass and mirrors
Glass and mirrors are both space enhancing materials because they encourage the flow of light. Glass is double duty because it not only reflects light, but also allows light to pass through it. Consider a glass table top for your coffee and end tables.