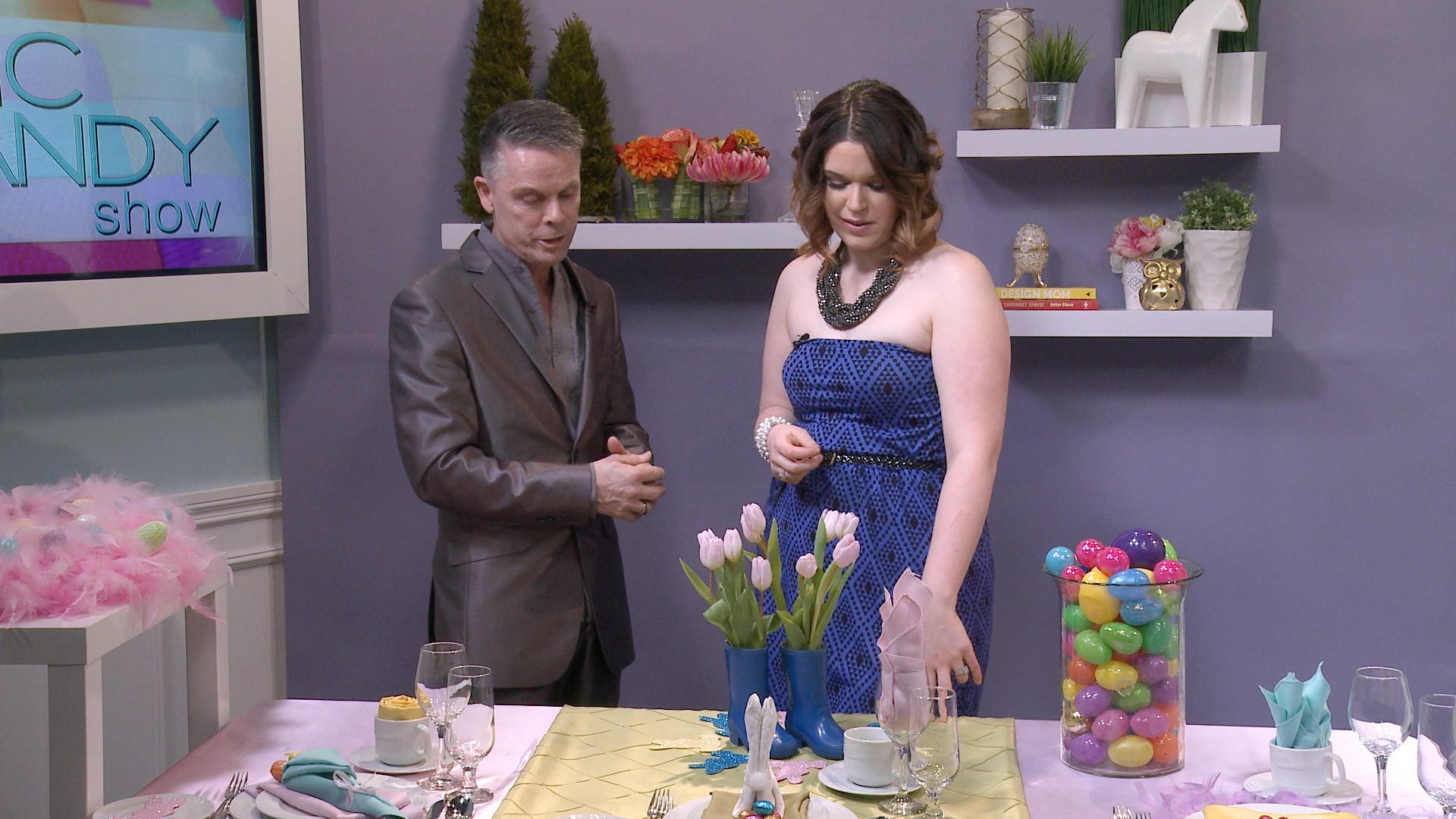 6 Tips for Setting the Perfect Easter Table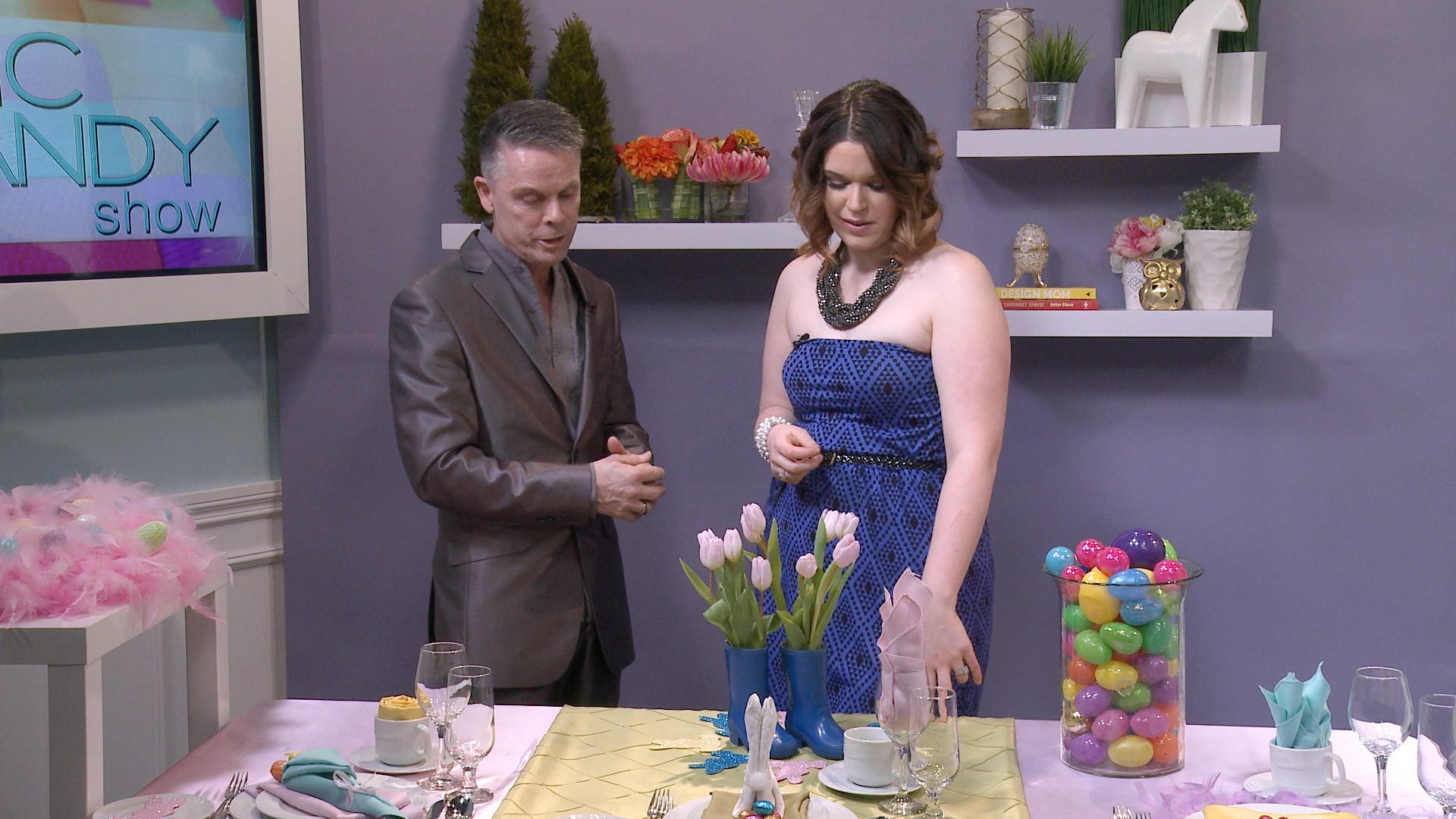 Who doesn't love walking into a dinner party and seeing a beautiful table scape. Rick Mayhew, from Decorations by Rick, shares his tips on how to make a table scape that will leave a lasting impression.
1. The first thing to consider is tablecloths. With Easter approaching, why not use your tablecloth to show off a bit of colour or experiment with textures. There are about six base colours to Easter, so you can really have fun and mix them.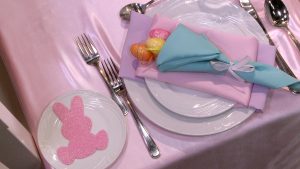 2. Instead of a charger plate, perhaps throw down feathers, for a fun, whimsical feel.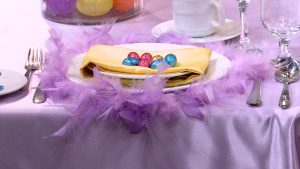 3. Have fun with your napkins as well. Try a bunny napkin and dress it up with some chocolates for added colour and fun.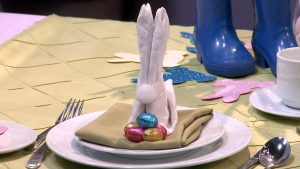 4. When it comes to chair covers, you don't have to spend a lot. Covering your chairs can be as simple as putting on a sash using a piece of fabric wide enough to wrap around the chair and tail off in the back to add to the decor of a table.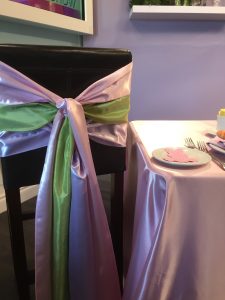 5. The centrepiece is the focal point of your table. This is the time of year where people are sick and tired of winter, so add a few real flowers, like tulips, to your centrepiece. You can place flowers right down the middle of the table or put one by each place setting and allow the guests to take it home as a favour.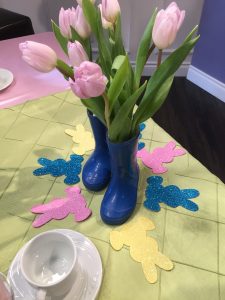 6. And finally, Easter eggs. In keeping with the holiday, you can fill a vase or a bowl with Easter eggs of different sizes and colours and use that as the centrepiece, or use them to decorate the table settings.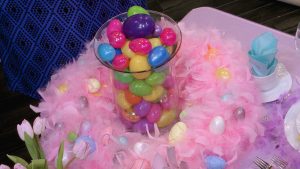 The most important thing to remember is that this is your table to decorate in a way that is a appealing to you.