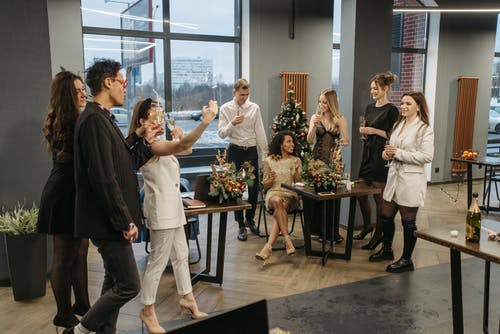 8 Best Retirement Gifts for Women
Retirement is one of the biggest milestones in anyone's career, and most often the presents one receives on the occasion, as well as the whole party is a nod towards the professional accomplishments one is leaving behind.
In other cases, it can simply be the start of a whole new chapter of their lives, and one that a lot of people look forward to. Now, they will have all the time in the world to engage in their hobbies and do things they never seemed to have time for before.
If you're confused about what to give to a woman at the end of her career, keep reading.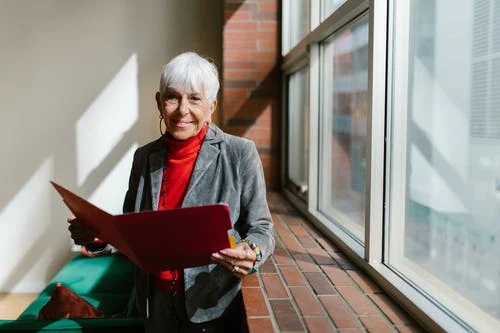 A Bouquet
Some retirement flowers can be just the thing to give to someone to congratulate them over their retirement, whether they're your friend or boss or family member.
In case they're your boss, the best approach is to give them a single bouquet of farewell flowers from the whole team. Something sober like white flowers can do, but try to avoid anything like red roses, which are more commonly known as a romantic present.
If a close friend or family member is retiring, you can get them a bouquet of their favorite flowers. Accompany them with a card containing a heartfelt note inside if you have anything special you want to say. 
Supplies for a Hobby 
One of the best things about retirement is that you now have all the time in the world to pursue non-work interests. This hobby can be anything from painting to baking to even woodwork.
Whatever it is your loved one is into, supplies to start working on that hobby can make the perfect retirement present for her.
In case she loves to paint, you can buy her some paints, brushes, and canvases to help her get started. Some basic baking utensils or a fancy hand-mixer would be great if they love to bake, and if they have any other hobby you can always look into it and find out what present would be appropriate.
A Special Award 
If someone is retiring in your office, the best way to honor their contributions to the company is by presenting them with a specially engraved award. You can add their name, and some words about why they're being honored on the award.
The best approach would be to present them with the award in a small ceremony with all the people from the office gathered in the meeting room, and to maybe share some snacks and have people say a few words about how it was working with the retiring person.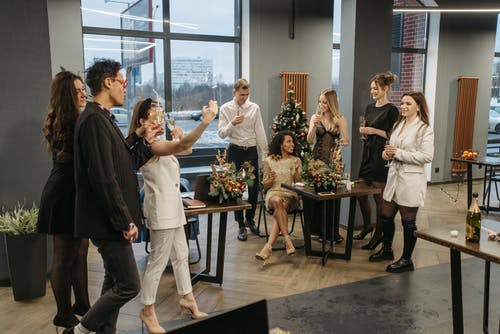 Help Her Learn a New Skill
Going on the theme of how much free time your loved one will now have, sign them up for an online course or buy her a membership to an educational streaming service like Masterclass, where she will have access to a whole range of videos and courses, all taught by experts. 
She can learn how to perfect her makeup, how to be a master at baking, and even how to write some of the best books possible – be it fiction or non fiction. What's a better time to write a book and publish it than after retirement, when you can finally dedicate all your time and energy to the task?
A Book Subscription
If you know for a fact that your friend loves to read, get them a book subscription so they can keep enjoying some of the latest releases in their favorite genres every month. These subscriptions can help her stay up-to-date with all the topics she loves, and it's a present that you only pay for once but it keeps on giving if you subscribe for three months to a year at the same time.
There are countless book subscriptions, some general and some more specific. Getting the right one depends on how well you know the receiver of these presents. If you're not confident you can handle the job, you can get them a gift card from the subscription service that will allow them to choose the books they want. Win-win. 
A Surprise Vacation 
What better time to go on vacation than now, when they don't have to worry about taking time off from work or about anything going on in the office. Encourage them to go by gifting them with plane tickets and spending money, or by signing them up for a travel package that takes them to places they always wanted to see.
If you're close, you can even go with them and have a blast. This will be a very good way for them to say goodbye to that 9-5 life and say hello to a life of personal freedom and new experiences.
In fact, this is also why a lot of people move away from home after retirement, usually to countries like Spain, while others take to traveling full-time. 
Some Wine or Champagne
Retirement is both bittersweet and a cause for celebration, which is why a classic bottle of champagne or wine can be a great present. You can go the traditional route and get your friend something mature and expensive, or you can get something that is a personal favorite.
You get extra points if you can bring over some snacks to accompany the wine too. 
Scented Candles 
Who doesn't love some scented candles in their home to elevate the atmosphere? What's best is that you can get scented candles in any price range, and in any quality. We suggest you get the best candles you can in your price range, even if you get a single one.
Everyone has a personal favorite scent, and some investigation can help you figure out the favorite one for the newly retired person.