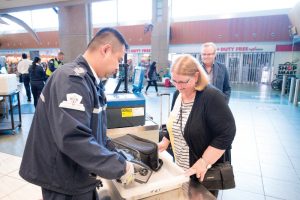 Top 5 Winter Travel Tips for Seniors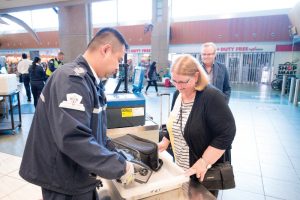 If you are flying during the winter months, make sure you're ready for airport security. Start your winter vacation on the right foot and breeze through security with these simple tips from the Canadian Air Transport Security Authority, which is responsible for screening passengers and their belongings at designated Canadian airports.
1. Liquids, aerosols, and gels. If you're travelling with non-solid food, beverages, or personal products in your carry-on baggage, containers must be 100 mL or smaller and they must be placed in a 1 L clear resealable plastic bag. Larger containers should be placed in your checked baggage.
2. Medication. Prescription and essential non-prescription medications — such as cough syrup, decongestant spray, and contact lens solution — are exempt from liquid, aerosol, and gel restrictions. Present these items to the screening officer for inspection.
3. Clothing. Wear easy-to-remove outerwear that can quickly be placed in the bins. Avoid belts with a large buckle, clothing with metal snaps or clips, and large pieces of jewellery that could set off the metal detector.
4. Gifts. If you're bringing gifts, leave them unwrapped as their contents may need to be inspected.
5. Assistance. If you need help at the checkpoint, look for the family or special needs lane. It has screening equipment that can accommodate larger items like mobility aids and screening officers who offer additional assistance.
Find more information online at catsa.gc.ca or call 1-888-294-2202.
www.newscanada.com
Save