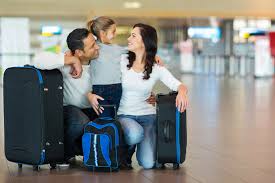 8 Tips for Traveling With Kids
Family vacations are fun; imagine playing on the beach in Rio with your kids or skiing down the mountain with your teens. Whatever your dream vacation looks like, it should be fun. Here are a few tips for a smoother family vacation experience.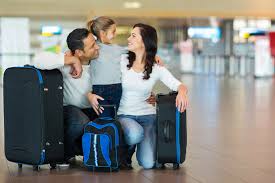 1) Book Ahead: Not only will booking ahead save you time and money, it will let you spend more time enjoying your vacation and less time stressing about last minute details.
2) Take Your Time: This is an important rule of thumb especially when you have little ones. They will want to see and touch everything. Allow extra time and flexibility in your schedule to ensure a relaxing experience.
3) Prepare for Weather: This cannot be stressed enough. If your child is comfortable and happy, the trip will be a better experience for everyone!
4) Pack Extra Diapers/Pull-Ups: Travel can be rough for kids especially if they are in the midst of being toilet trained. Be prepared with extra diapers or pull-ups.
5) Bring a Bag of Things to Do: If the kids are old enough, bring a bag with stuff for them to do. Get them colouring books and crayons or bring a tablet along. You can also get a child's camera and let them take pictures themselves.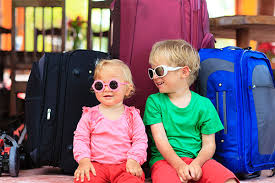 6) Kids Fly Free: We all love free but consider getting a child their own seat especially if they are over one and it is a longer trip. This will allow you to relax a bit more on the flight instead of spending the entire time with a squirming child on your lap.
7) Get Organized: Divide up the kids' clothing, label them and put them in freezer bags. This will help you keep things easy to find, saving time when you get to your destination and you want to go have fun instead of wading through suitcases.
8) Prepare for the Worst: No matter how well you prepare, things do happen; kids mess up their clothing, things get lost, etc. Pack extra clothing and have copies of important papers ready, just in case.