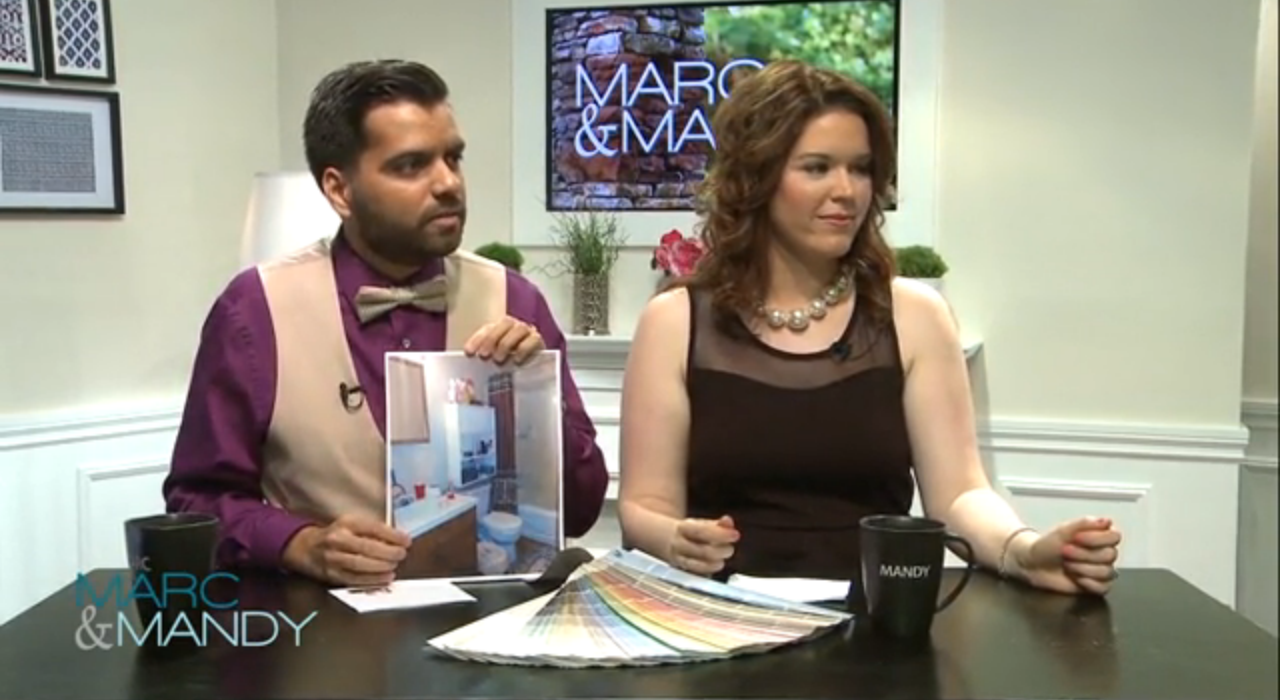 We asked viewers to send us pictures of their ugly bathrooms and we were shocked by the vast number of ugly bathrooms out there! Ange sent us this photo: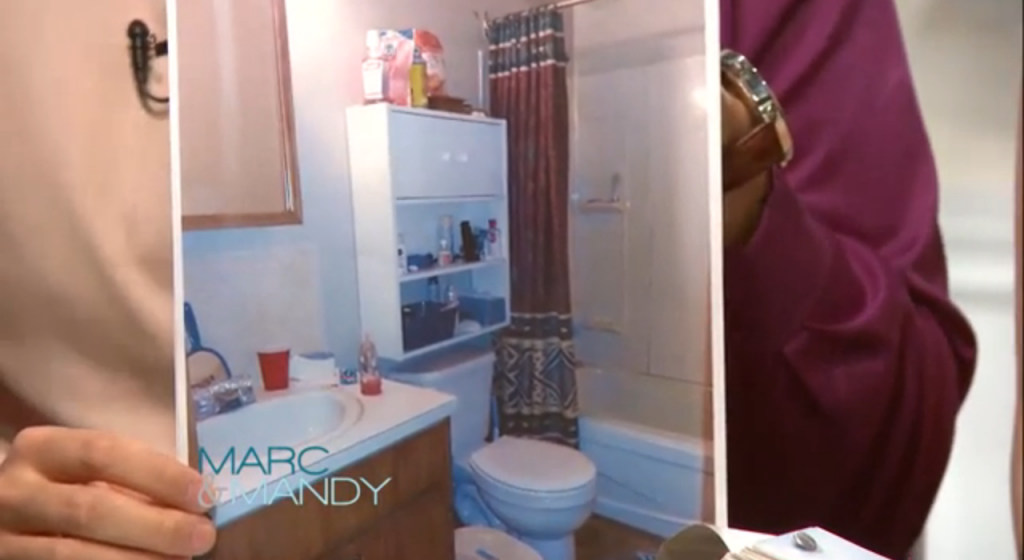 The bathroom is a little outdated with an awful wall colour, wood paneling and a backsplash that stretches out behind the sink and toilet! The bathroom also offers very little storage space. Marc had the following suggests for Ange:
1. Flooring – Replace the old, linoleum flooring in the bathroom with a porcelain tile from ErthCoverings. Most people think, in a small space, you need to use a small space but Marc suggests that she use a large, 12″ x 24″ tile which will create a more seamless look, perfect for a small bathroom.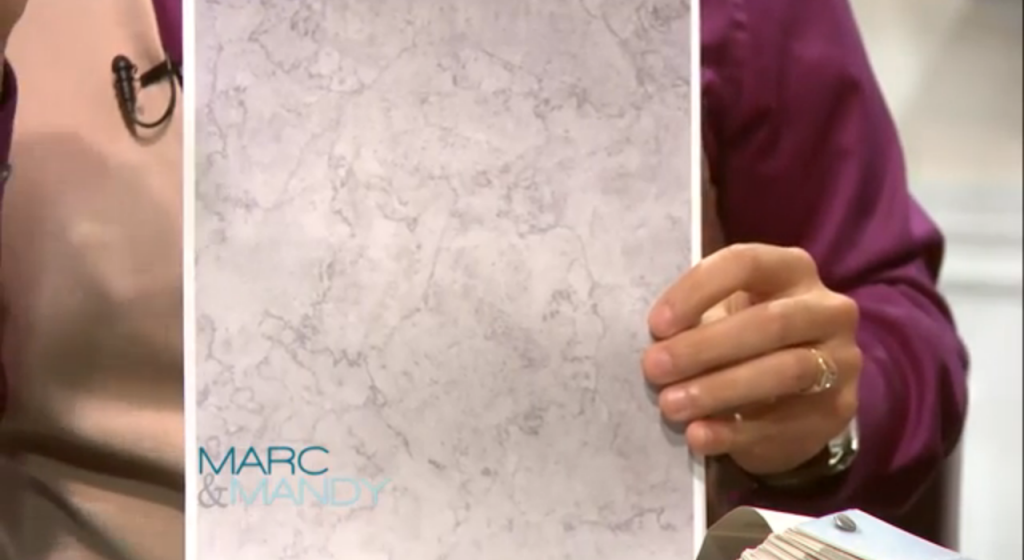 2. Tub Surround – Replace the old, plastic tub surround with a textured tile from ErthCoverings. Tile will give the bathroom a more hotel chic look and the wave pattern on these tiles will create a visual statement.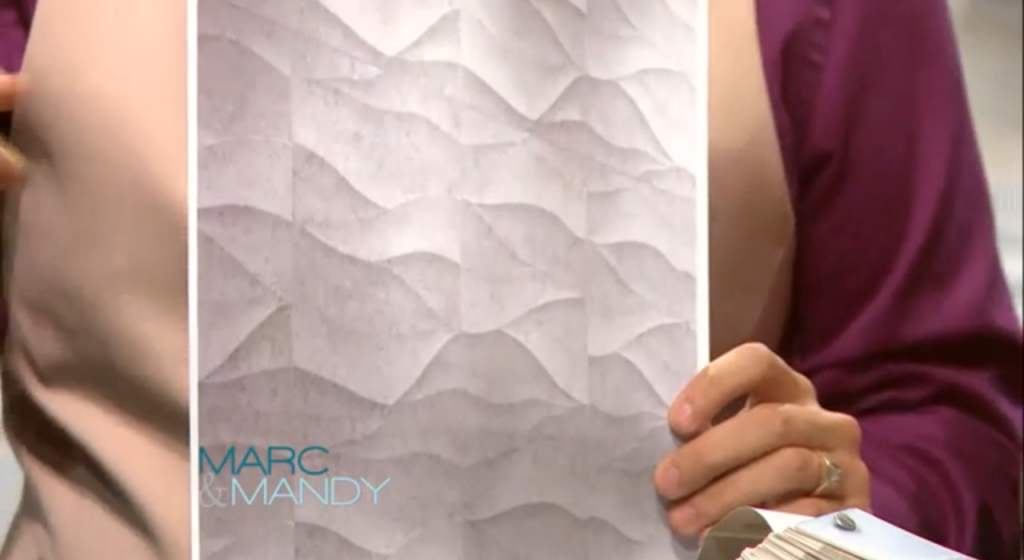 3. Shower Doors – Replace the ugly, outdated shower curtain with glass shower doors. A glass doow will open up the space and make it feel larger.
4. Showerhead – For a great finishing touch in the shower, replace the showerhead with a Moen Halo Rainshower Showerhead to great a feeling of luxury.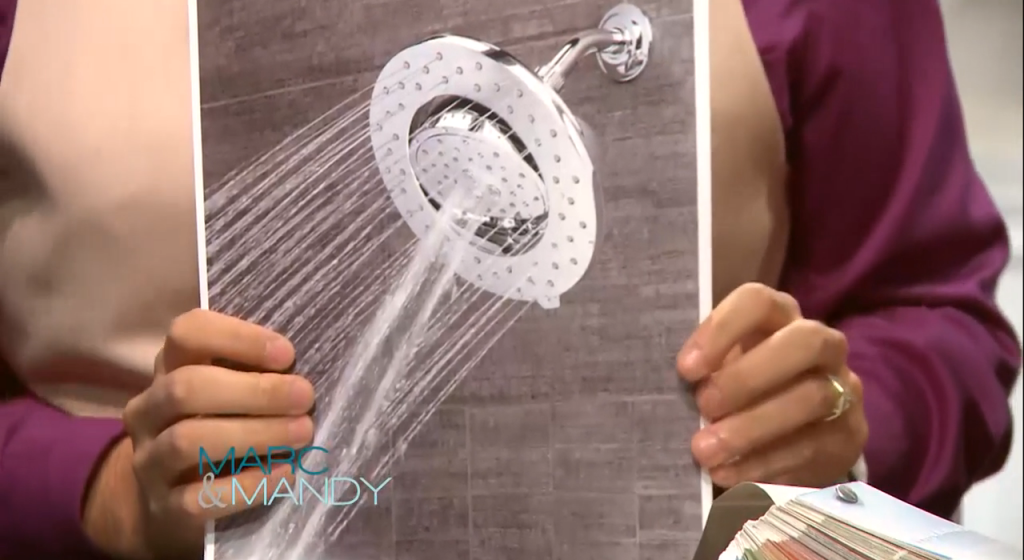 5. Vanity – Marc suggests a new vanity from Valley Acrylic. The vanity offers a modern style with lots of storage space and the long, handles draw the eye across the room, helping to make the room feel bigger.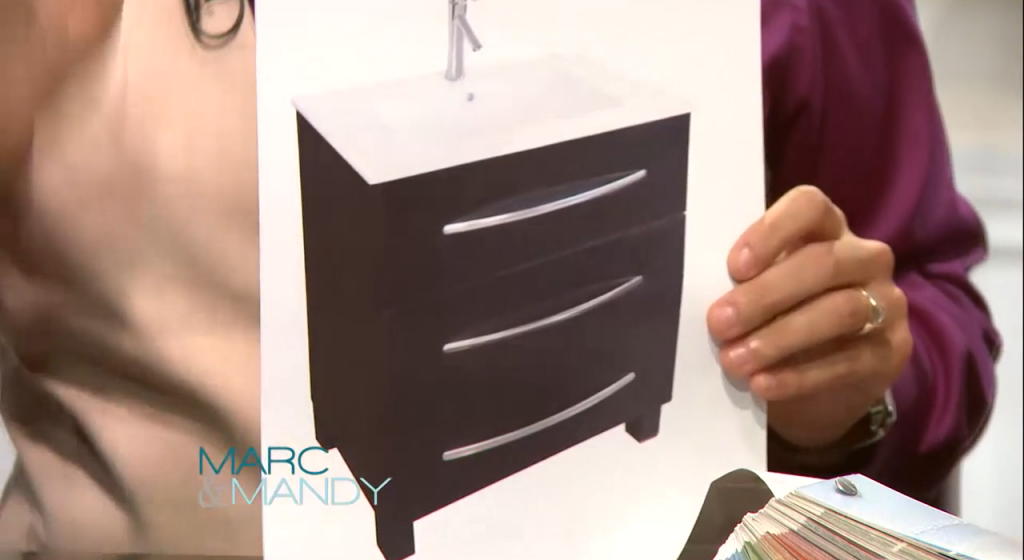 6. Faucet – Top the new vanity with a sleek, silver faucet from Moen and complete the look with matching accessories (towel bar, toilet paper bar, etc).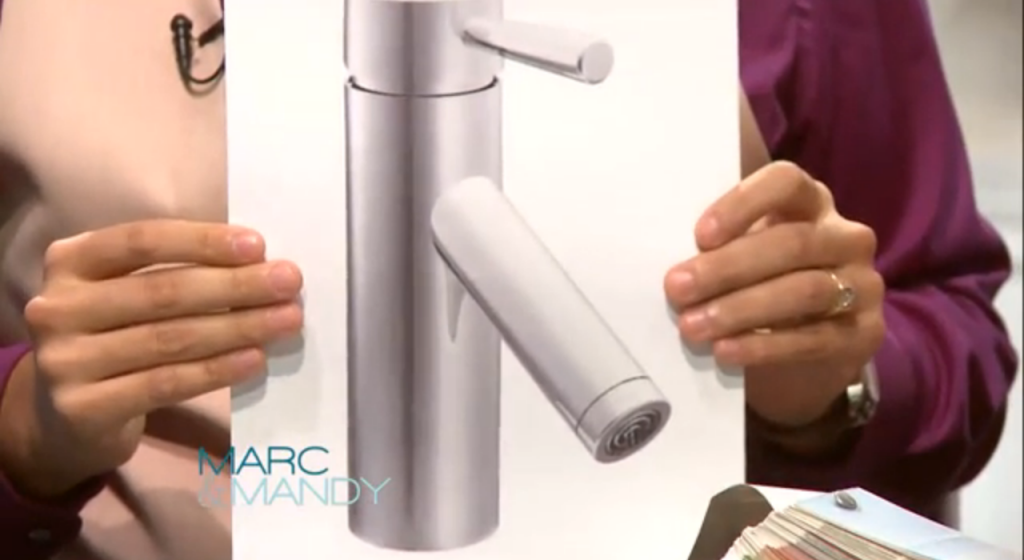 7. Colour – Start by replacing the thin casting with wider ones and paint them in Deer Feather by General Paint. For the wall colour, Marc suggests a soft grey which goes well with everything and will look fantastic.