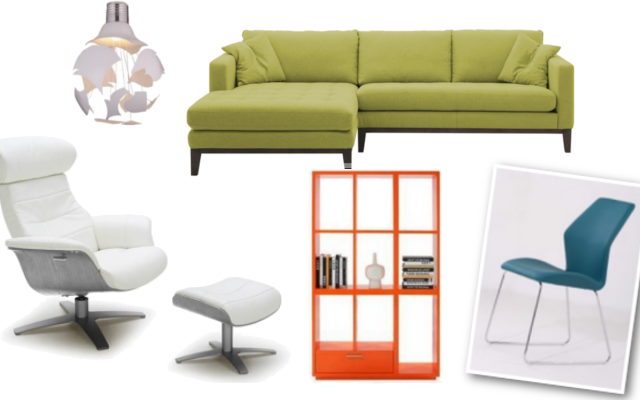 Insider Tips for Creating a Light, Happy Home
If you're still feeling the winter blues this spring, it may be because your home still feels like winter. The designers at Revolve have some tips for creating a modern living room that's full of bright colours and lighting, which are shown to increase endorphins and promote happiness.
Let the sun in.
It's time to pull back the curtains and let the natural sunlight pour into your home. If you have windows in your living room or adjacent rooms, try to keep the curtains open when you are home. The increase in natural light will automatically make a huge difference. If privacy is an issue and you prefer to keep some curtains closed, choose white or light-coloured curtains that still let sunlight in, while maintaining your privacy.
No windows, no problem.
If windows are sparse in your living room, add more artificial lighting into the room. Accent your overhead lighting with a mod pendant lamp (shown below: Smash Pendant Light from Revolve Furnishings) and floor lamps. Use energy efficient bulbs to reduce energy costs and keep your home feeling cool even with all the lights on.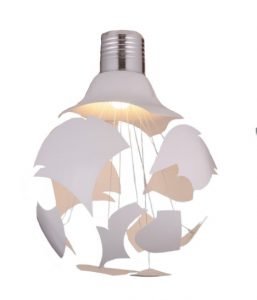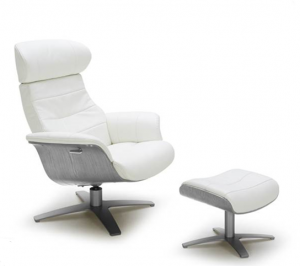 White is the way to go.
You can never go wrong with modern white furniture. Furniture tends to dominate our living rooms and using white furniture gives the room a lighter, brighter feeling. If you're not looking to change all your living room furniture right now, start with a simple, comfortable white accent chair (shown above: Edison Chair and Ottoman) and it will do the trick.
Bring in the bright colours of spring and summer.
Whether through furniture or accessories, using bold, bright colours in your living room will definitely boost the mood. Some of our favourite bright furniture pieces are a teal dining chair (Tula Dining Chair), sleek green sofa chaise (Toppo Sectional) and bright orange bookcase (Pavo Hall Cabinet). You can also use bright accent pillows and décor to bring colour into the room.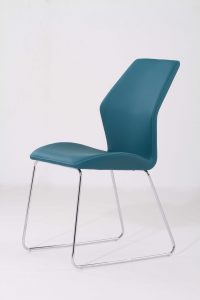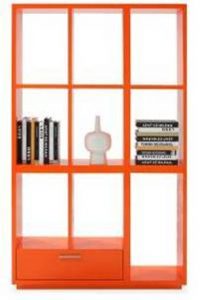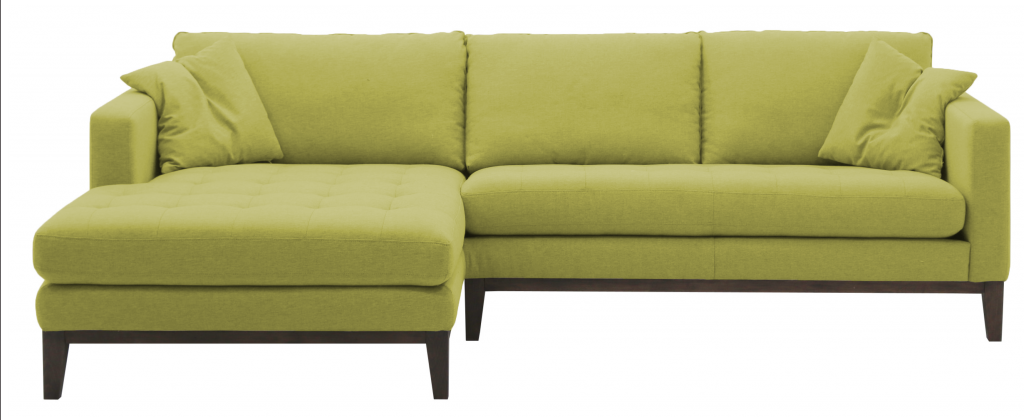 Follow our advice and you're sure to notice a change in your mood when spending time in your newly transformed space.
think sexy. be rebellious. redefine modern.
Revolve Furnishings has provided savvy urbanites with the largest selection of modern furniture in Calgary since 2003. Created to add the fun and inspiration back into furniture shopping, revolve offers its clientele unique furniture design options, an upbeat atmosphere and the hottest new furniture trends. Step foot into our showroom and you can instantly feel the difference. Gone are the days of elevator music, dark lighting, and pushy design staff. At Revolve, our main goal is to help you to realize and express your individual style personality.
Contact Us
revolve furnishings | 403.253.2838 | Calgary, Alberta | www.revolvefurnishings.com