Chef's Choice: Steam Oven
Loading advertisement...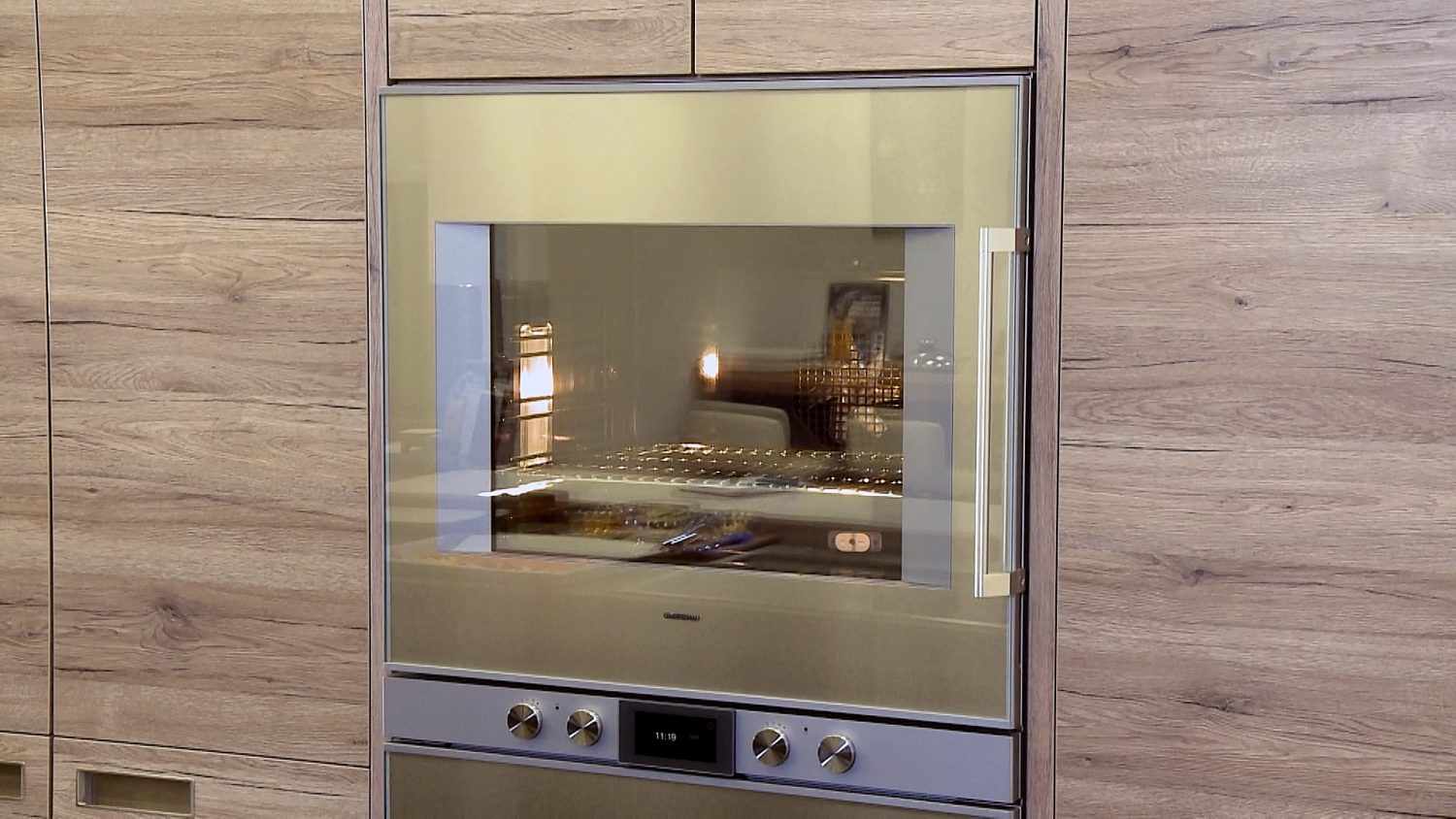 Up next
DIY Paper Flower Backdrop
Cancel
Chef's Choice: Steam Oven
In this segment of The Marc and Mandy Show, Trend Spotting, Personal Chef Rob Thomas visits Harms Kitchen Design to talk about trending appliance choices for your home kitchen. Keep reading for the highlights.
Trend Watch: Gaggenau Combination Oven.
Read more about this model here.
What kinds of features does the Gaggenau Combination Oven have?
This unique oven model utilizes a combination of steam and convection. There is five different levels of steam, plus the added touch of a more traditional convection oven. It includes a beautiful LCD display and just two, easy-to-use knobs. One knob controls the mode, and the other knob controls temperature.
What kind of cooking capabilities does the Gaggenau Combination Oven have?
The Gaggenau Combination Oven includes 13 different cooking modes, ranging from defrost to grill and everything in between. It even encompasses its own cleaning cycle.
What kinds of materials and finishes does the Gaggenau Combination Oven feature?
Gaggenau is a company that realizes that kitchens are increasingly becoming the centre of attention in the home. As such, they manufacture their products with aesthetic in mind, and only use materials which are beautiful and durable, such as stainless steel, aluminum, brass, cast iron, enamel, and glass
To learn more about steam oven options, or to shop other innovative appliances and products, visit the Harms Kitchen Design website.