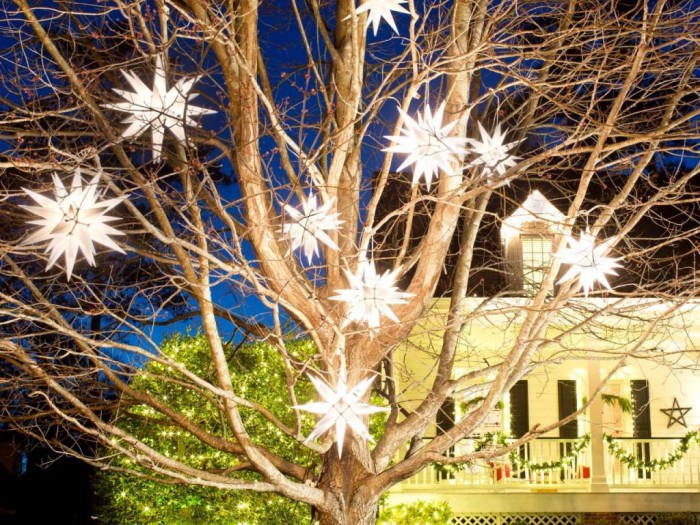 Christmas Lighting Trends and Tips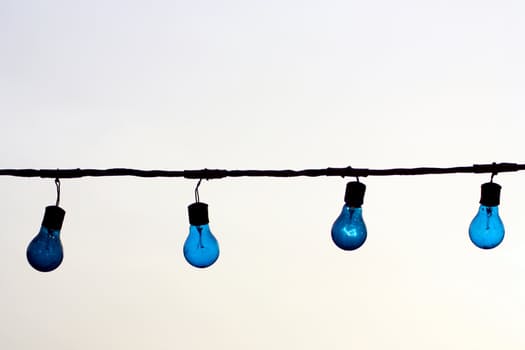 Dressed up trees
If you have a deciduous tree on your property, you might notice in winter it tends to look a little desolate and bare come winter. Christmas is the perfect time to change that by wrapping the branches with string lights. Ensure you are using LED lights, opposed to incandescent ones, which won't heat up and pose a fire hazard.
Illuminated walkways
Lining your walkways and stairways with lights is not only a trendy idea, but a practical one. The lights will invite and guide your guests to your door as they arrive for Christmas parties and family get-togethers, further ensuring their safety, especially in December when the sun sets earlier and there might be ice buildup and slippery spots to watch out for.
Geometric lights
Of course, colour is an important element of your Christmas lighting scheme, but so is shape, particularly if you are aiming to stand out. Lights are now available in a range of shapes and sizes, so don't be afraid to veer away from the conventional with visually interesting lights such as these: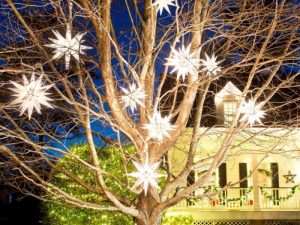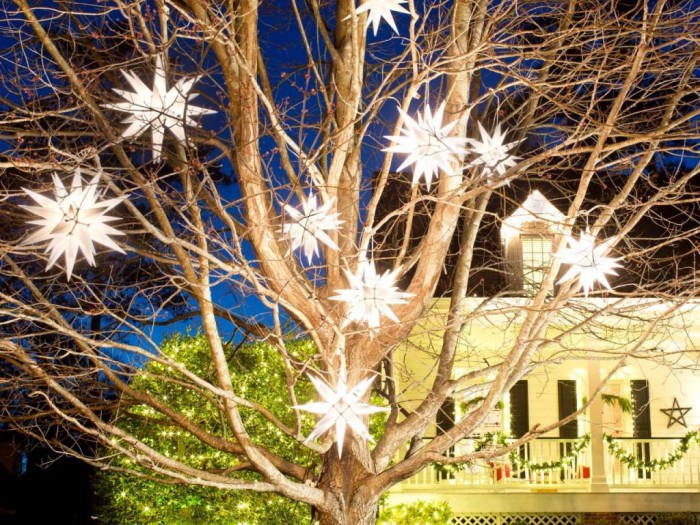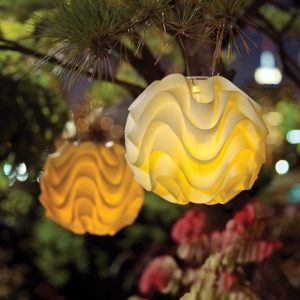 LED lights
LED lights, as opposed to incandescent bulbs, have been garnering popularity in the Christmas lighting world for some time now. Not only are they brighter and more durable, but they consume less energy making them the environmentally and wallet friendly choice.