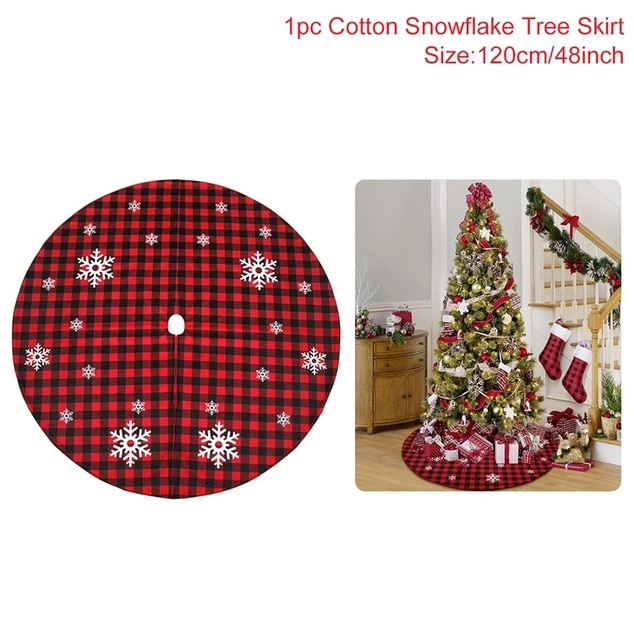 Christmas Tree Skirts We Love
When setting up your Christmas tree you run into the problem of the bottom of the tree. The bottom of the tree doesn't have to be boring or plain. With these gorgeous tree skirts you'll love the look of your whole tree, even the bottom!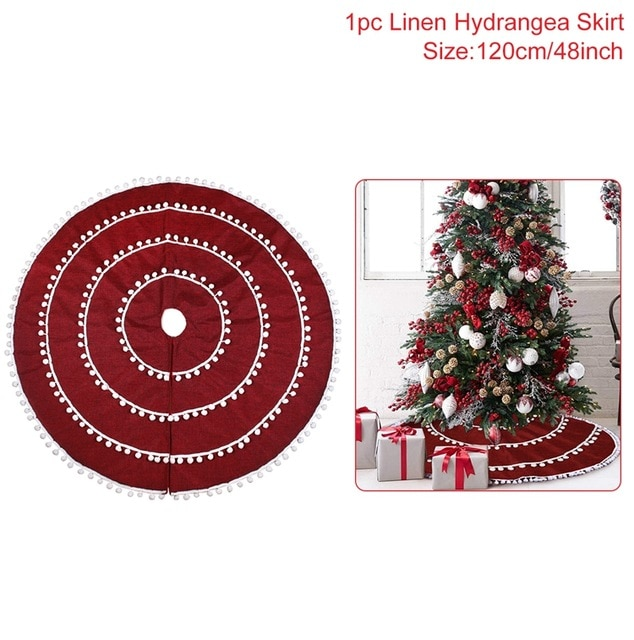 This gorgeous red hydrangea design is elegant and simple at the same time. It'll add the perfect touch to your tree without taking attention away from the tree itself. Easily place it at the base of the tree before adding the Christmas ornaments and fall in love with the new look.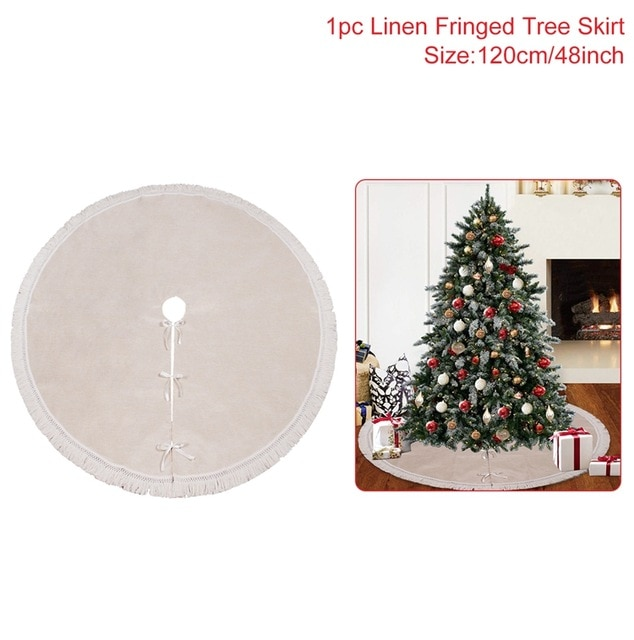 This simple white tree skirt is perfect for a look that won't take away from your Christmas ornaments and fits in perfect with any Christmas tree color scheme you choose. Cover up the boring and ugly plastic or metal base of your Christmas tree with this both elegant and simple Christmas tree skirt.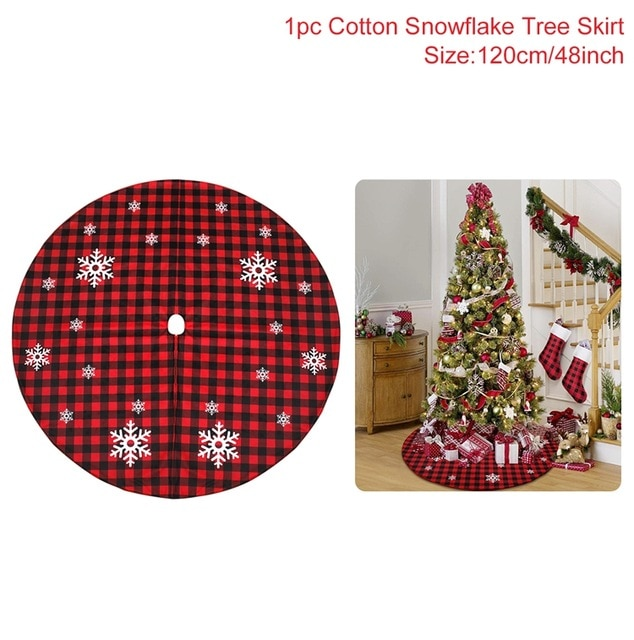 This gorgeous plaid snowflake design is great for a more cozy feel in the living room. It fits in well with many different color patterns and themes. Nothing feels more Christmasy then plaid and snowflakes so why not do both at once! Spruce up your Christmas tree decor with this beautiful tree skirt this holiday season.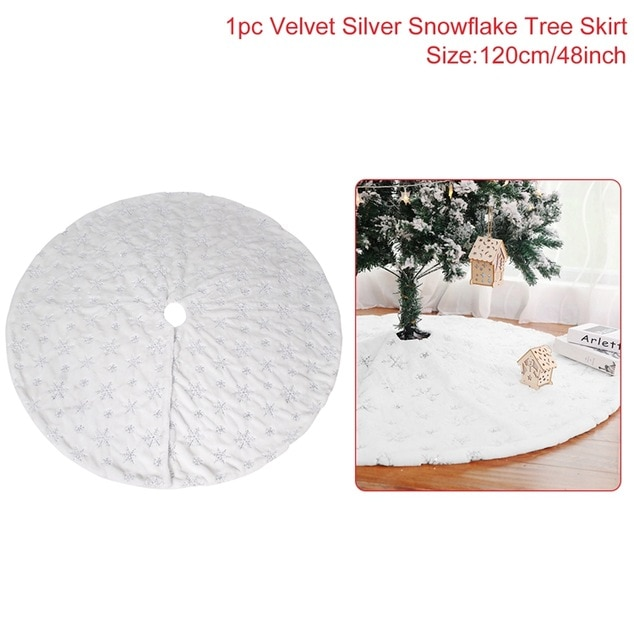 Velvet Silver Snowflake Tree Skirt
This elegant velvet snowflake tree skirt will have you in awe. It comes in either silver or gold snowflakes and will spruce up the look of the whole room. You'll definitely be showing off this gorgeous tree skirt. The simple but gorgeous color is perfect and fits in with any color scheme you've chosen for your decor this year.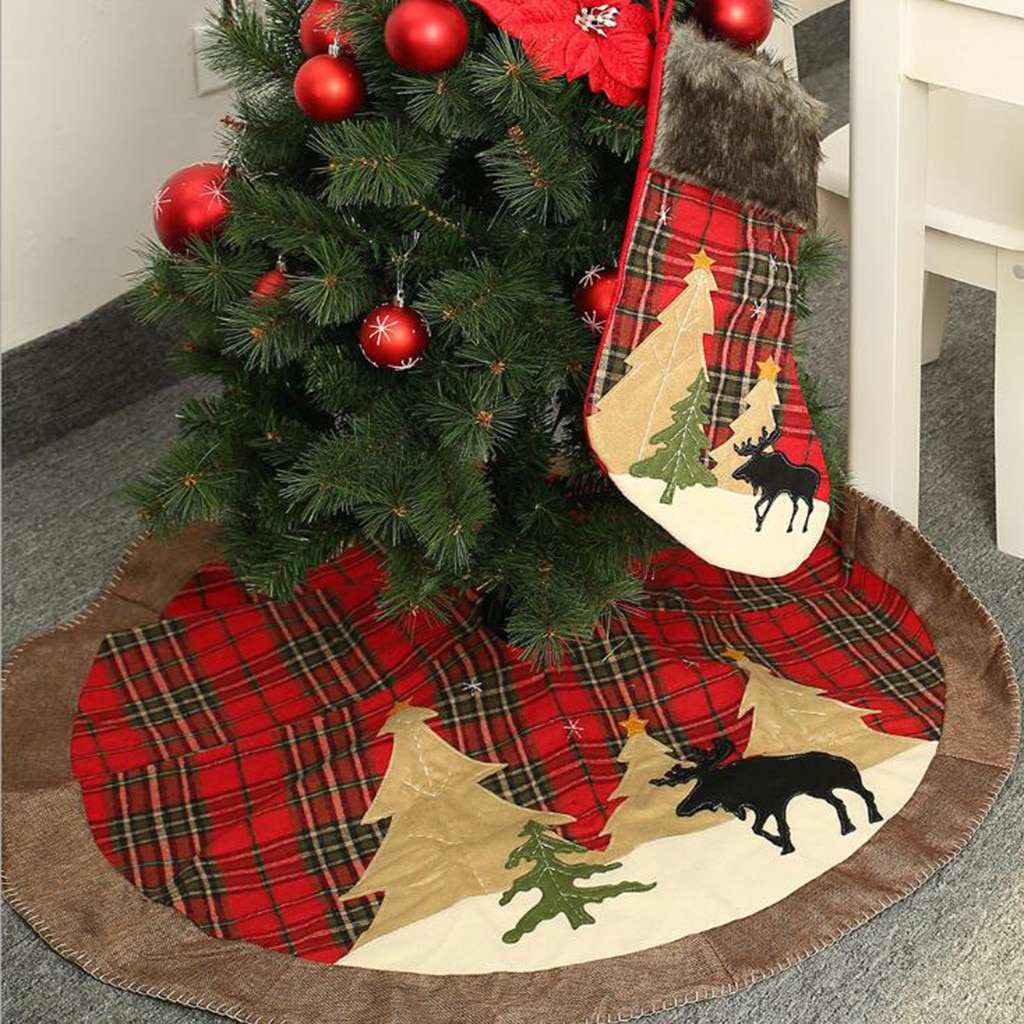 This Elk tree skirt pattern is gorgeous and just perfect for under the tree this year. Who says the presents have to be the best looking thing under the tree? This tree skirt is both fun and elegant at the same time. Spruce up the look of your Christmas tree this year and make it a little bit more fun!