Create a Stunning, Easy DIY Wedding Cake
Loading advertisement...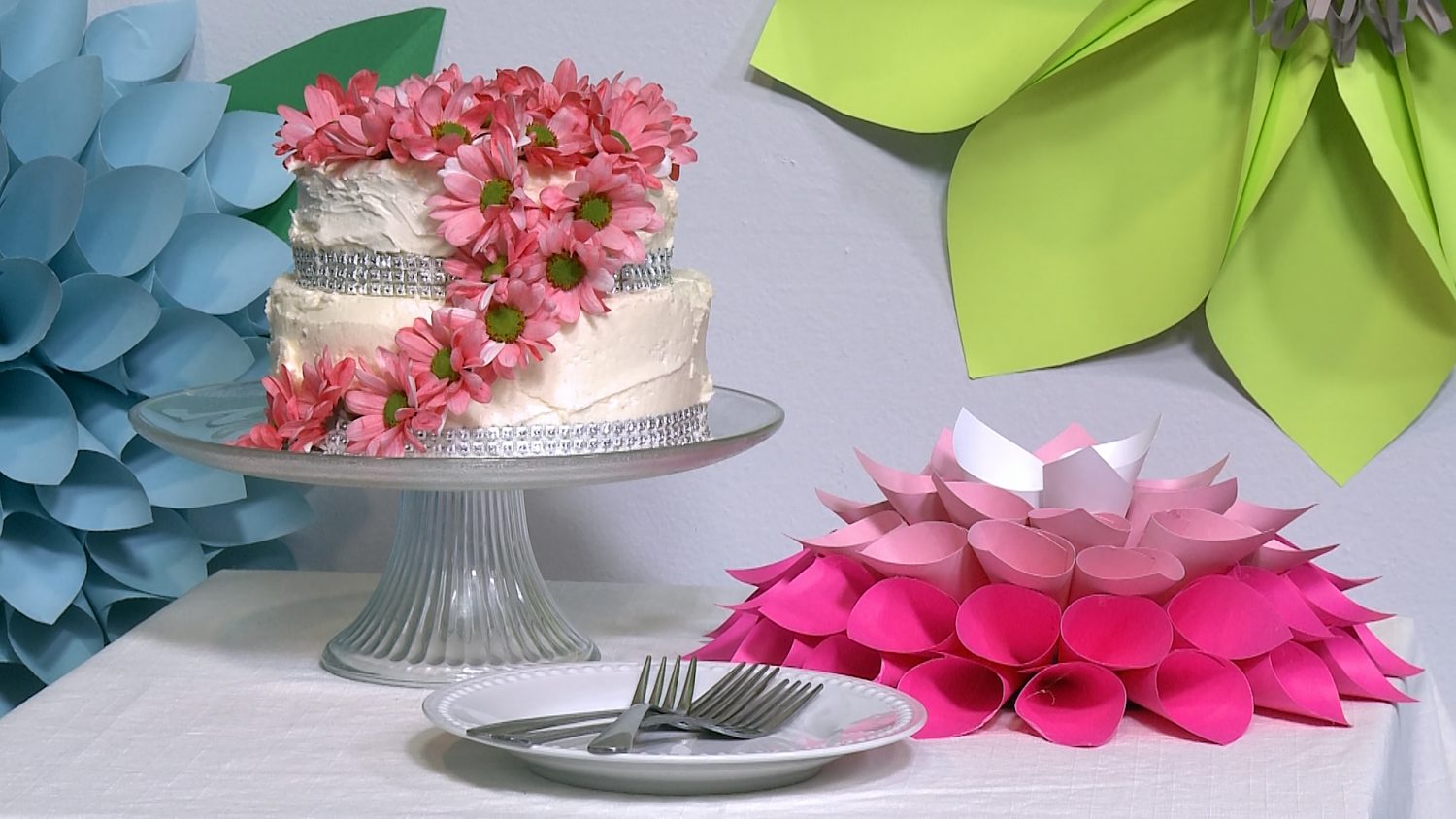 Up next
Adding Carpets To A Modern Home Design
Cancel
Create a Stunning, Easy DIY Wedding Cake
Weddings can be extremely costly, and if you're working with a tight budget, it might be worth considering DIY-ing your wedding cake. In this segment of the show, Marc and Mandy show viewers how to take two inexpensive, store bought cakes and turn them into a stunning, tiered wedding or bridal shower cake! Keep reading for a step-by-step.
What you'll need: two ready-made cakes, wood skewers, (buttercream) icing, a cake spreader, flowers
Step 1: Prep the Cakes
This idea combines two ready-made cakes, so ensure the cakes you buy are varying in size, in order to achieve a tiered effect. Start by scraping off any excess decoration off the cake. All you want to remain is a thin layer of icing.
Step 2: Make the Icing
Next, whip up a batch of icing. Find a simple recipe here, courtesy of BBC. (No cooking is required to make this icing and it can whipped up in a mere 30 minutes.)
Step 3: Re-Ice the Cakes
Using a spatula or a spreader, re-coat your cakes with the icing you made in Step 2. Once you've completely coated each cake, stack them on top of each other, using wood skewers to fasten them.
Step 4: Decorate
Next, using flowers or decals of your choosing, decorate the outside of your cake, taking caution not to disturb the icing. TIP Keep your cake in the fridge as long as possible to help preserve the shape.