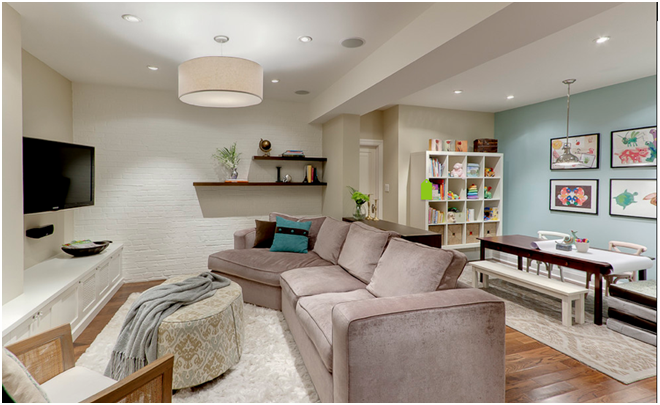 How to Create a Multi-functional Basement for the Whole Family
The finished basement is a space in the house where the whole family can come together to enjoy some communal time. If you're looking to renovate your basement to make it more usable, consider that this space is often expected to take on many functions such as being a living room, a guest space, and a place to do laundry, so it's worth investing more effort and thought into the design to ensure you create an adaptable space for everyone to enjoy!
Transform your boring basement into a multi-functional space for the whole family with these smart renovation tips.
Think about layout
When designing a room to be multi-functional, it is important to create a practical layout. You want the room to be as fluid and easy to change up as possible. If you have a large room that is open-concept, use big furniture pieces, like a couch or table, to create separate areas for living, playing and working.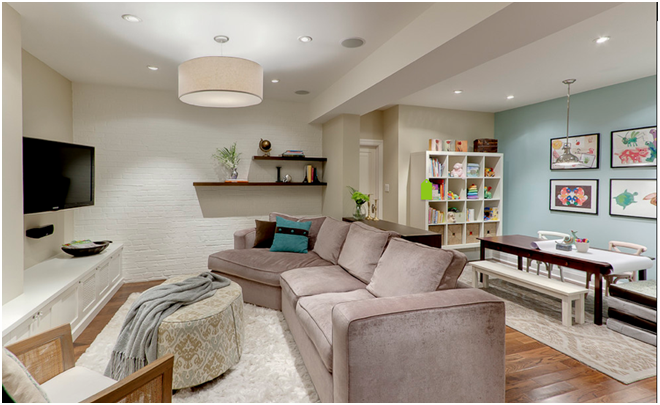 Storage is key
Efficient storage is key to maximizing functional space. Smart built-ins create ample storage for toys and games. Add a reading or office nook to max out the functionality, and opt for closed storage cabinets to hide clutter.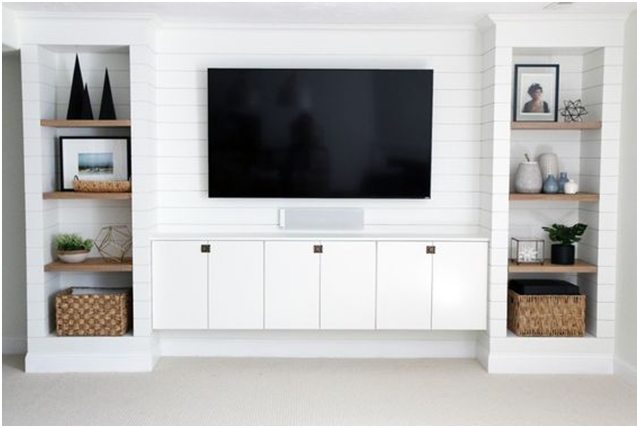 Add a bathroom
Adding a bathroom in the basement is a common project on many renovation wish lists. However, breaking up the concrete floor and having to run all new plumbing can be challenging and expensive.
If you want an easy-to-install solution, consider an above-floor toilet system. The SANIACCESS® 3 from SANIFLO® is a macerating pump system that connects to a home's existing plumbing network. It is designed to handle the effluent from a toilet, sink, bathtub, and/or shower, making this unit perfect for a full or half-bathroom installation in the basement.

Move the laundry
The SANISWIFT® is a powerful and economical drain water pumping system that allows you to add a laundry room with a washing machine and sink to your basement. The contemporary, compact design of this unit allows you to easily add or move the laundry to better utilize the space. For instance, move the laundry into the bathroom or hide it in an underused closet.
What's more, a large table for folding laundry becomes multi-use when crafts and board games are brought out for family game night.
Overnight guests are welcome
We all need more space when family and friends come to stay. Why not choose a pull-out sofa or murphy bed, which can be hidden away when not in use? A custom built pull-down bed that doubles as wall storage when folded up is a great way to create a multi-functional guest space.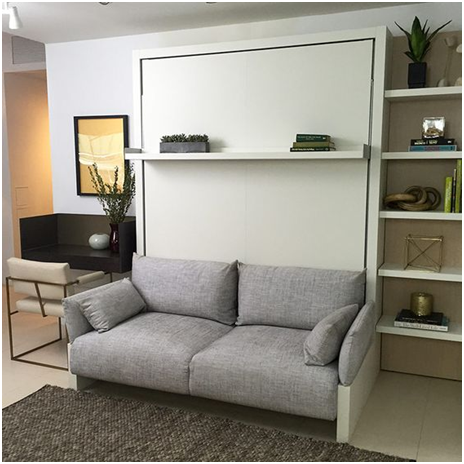 With a little forethought and planning, you can create a functional, multi-purpose basement that is both versatile and makes the best use of space for everyone in your family.
Visit saniflo.ca for more information, tips and advice and follow us on Facebook!