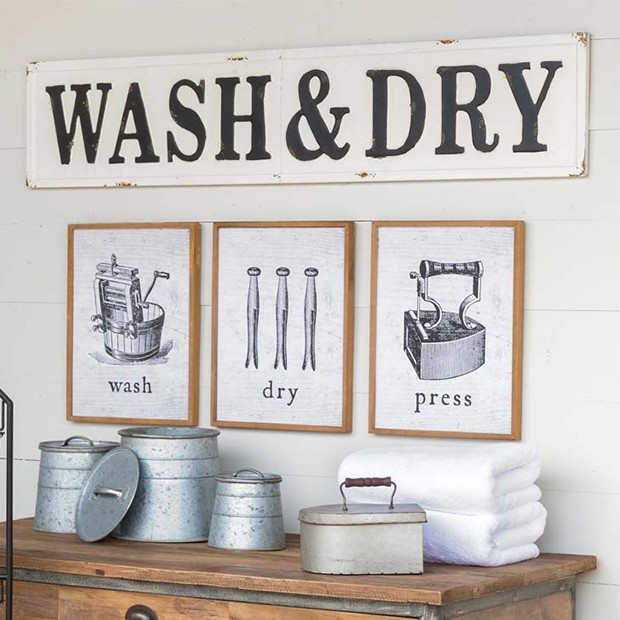 Creating a Rustic Farmhouse Interior Design By Room
What do you imagine when you think of farmhouses? Animals, of course, and likely nature and a strong family bond. The design elements of rustic farmhouses are just added inspiration. If you love the idea of country decor, consider adding these ideas to every room in your home.
Rustic Farmhouse Kitchen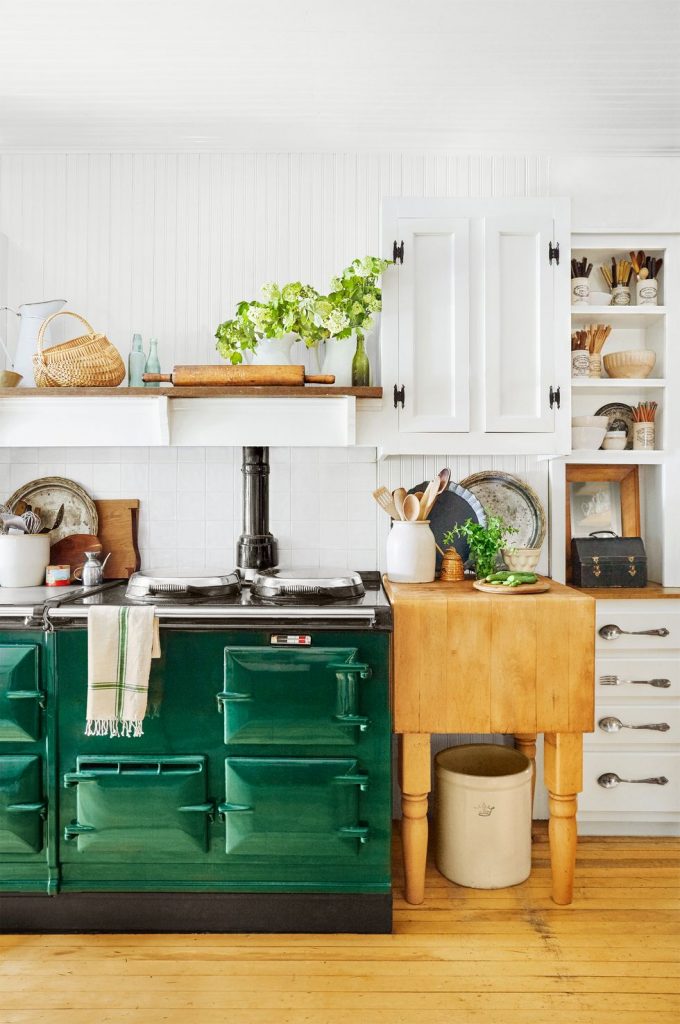 Deep brown woods, exposed beams, and butcher block countertops are the foundation of any excellent rustic farmhouse kitchen. Install a country apron sink for even more farmhouse flair. The little details are important as well, though, so don't forget about them! If you are "vertically challenged" but have high cabinets, a library ladder is functional and fun in the kitchen. Matte black cabinets add a modern spin to an otherwise rustic look, or you can stick to a traditional theme with lots of white and floral accents. If you want to add a bit of flair, try sticking to traditional themes but purchasing a stove or refrigerator in a bold color.
Rustic Farmhouse Bathroom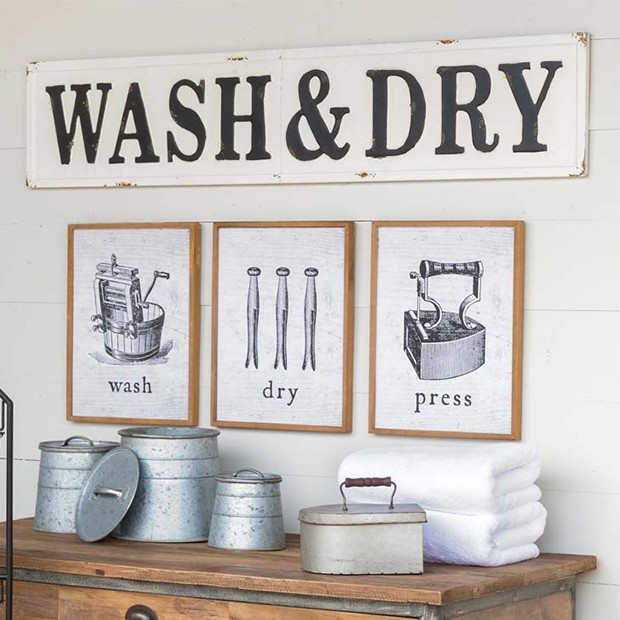 The bathroom is another great place to add a bit of country decor. Farmhouse bathroom decor is quite versatile and can be combined with wood, concrete, stone, or a combination of the three. A sliding barn door separates a master bathroom from the bedroom while sticking to the theme, while a flower crate with mason jars of your favorite florals is a sweet touch on a countertop or the back of the toilet. Even if you can't redo your entire bathroom, adding wooden accents or sticking to an animal, insect, or floral themes brings forth your country vibes.
Rustic Farmhouse Living Room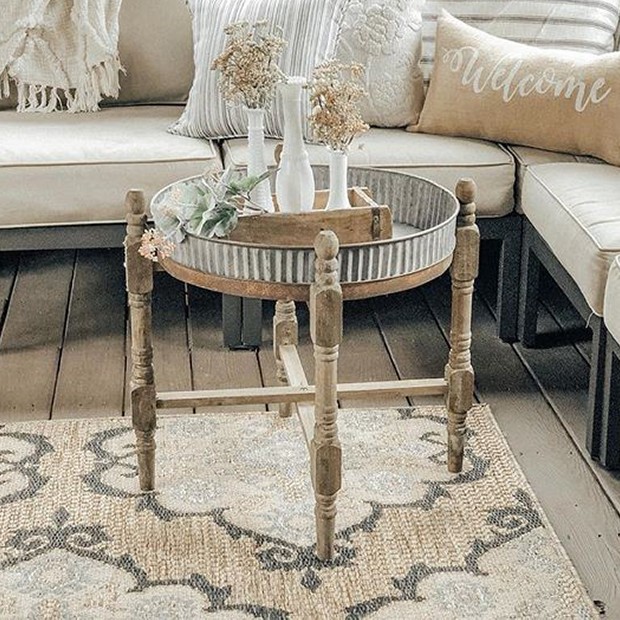 Wooden accents. Vintage glass bottles. Books. Succulents. The ideas for your farmhouse living room decor are practically endless. Think about your interests and how they might have looked when displayed in a traditional farmhouse and go from there. Add reclaimed wood to the floors and ceilings or create a stone accent wall as a conversation piece. Sofas, chairs, and lamps in neutral shades of beige or gray pair well with wooden tables. You might even use vintage lanterns on the walls or tables if you prefer to create mood lighting. Are you into whimsical designs? Antique bird cages sold as chandeliers are quite popular and create a unique element for your decor.
Rustic Farmhouse Bedroom for Adults
Choosing bright and airy decor is the key to a rustic farmhouse bedroom. Bright whites and cheery pastels keep a room feeling light and full of country charm, especially when paired with a vintage brass bed frame and an old-fashioned patch quilt. Like other parts of the house, wooden tables, floors, and exposed beams keep up with the rustic charm. If you have time and money for a larger project, consider switching your bedroom to shiplap walls creates a nostalgic farmhouse touch. Find ways to repurpose old items to add the final touch.
Rustic Farmhouse Bedroom for Kids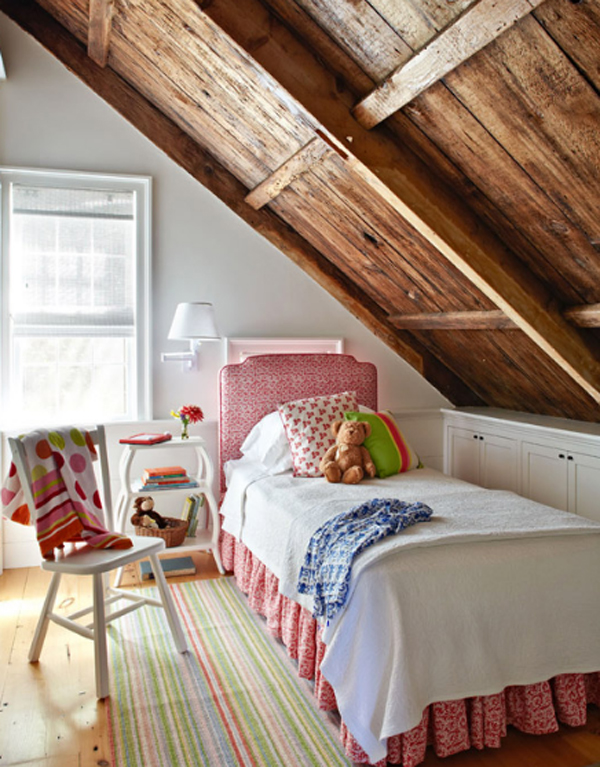 Start with some wooden bunk beds and you're already well on your way to a farmhouse design for your child's bedroom. Feminine rooms look great with white and pastel accents while masculine rooms can stick to traditional wood and neutral beige shades. Open shelving with wicker baskets offers functional, rustic storage, and window seats with built-in storage provide extra play space with country charm. Add multi-colored lights for brightness, or stick to traditional vibes with repurposed vintage furniture or traditional wooden bed frames.
When it comes to creating your rustic farmhouse dream home, remember to think outside the box. There is no rule that says you need to purchase everything from one place or stick to one design theme. Imagine how the farmhouses you've visited looked, consider your favorite colors and design elements and build your themes from the ground up.