Designer Space Tour: Open Concept Kitchen Renovation
Loading advertisement...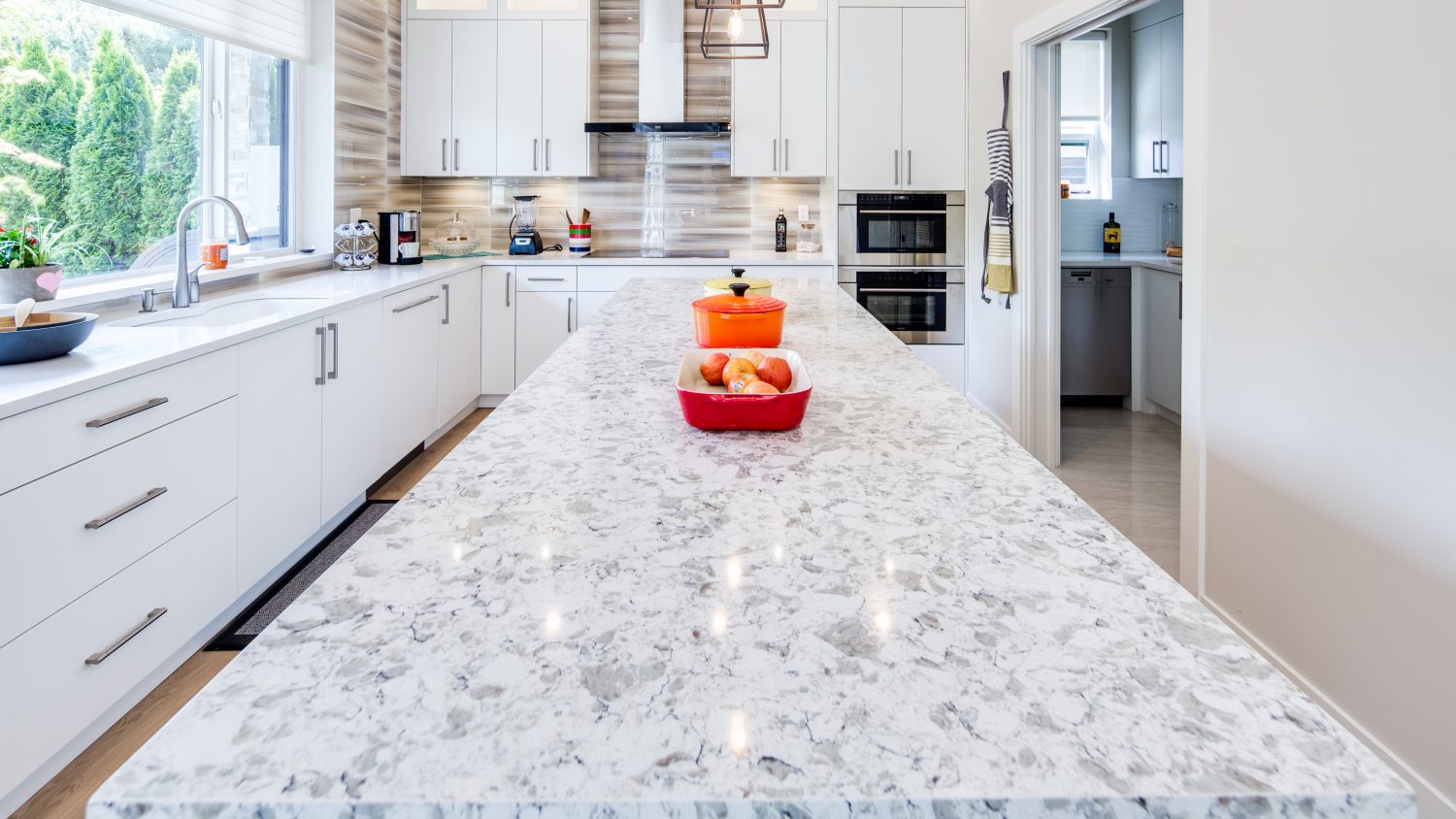 Up next
Dressing Room Frustrations | Marc and Mandy Host Chat
Cancel
Designer Space Tour: Open Concept Kitchen Renovation
In this segment of The Marc and Mandy Show: Design Tour, designer Kim Bartley joins Hussain Khatheer of Vancouver General Contractors to tour a recent renovation with a gorgeous, open concept kitchen. Keep reading for the highlights. 
Design Vision:
When Hussain and his team started this project, they just had the idea in mind that they wanted to create a beautiful, new home for their client. They also didn't want it to look like every other home on the block. The team brainstormed four or five variations of the same layout. When Hussain and his team finally presented the finished product to their client, it was cleared they had nailed the project. Once the team and client duo and solidified the layout for the project, they got started on talking about the materials, colors, and fixtures. 
Kitchen Highlights:
The first things you notice when you walk into this kitchen is the pristine whiteness, high ceilings, and a beautiful show-stopper of a kitchen island. Complete with a waterfall edge, the kitchen island serves as an impactful statement piece which brings the rest of the kitchen together. Another show-stopper: the hand-painted glass tiled backsplash, which draws the eye all the way to the back of the kitchen, giving the layout the illusion of length. One final design element that brings this kitchen together is the industrial style light fixtures which include a similar color that can be found in the glass tiled backsplash. 
Final Thoughts:
When designing any room in your home, it's really important to pick pieces that have subtle connections to each other, be it via the color, material, or even texture. 
For all your home reno needs, check out the Vancouver General Contractors website.