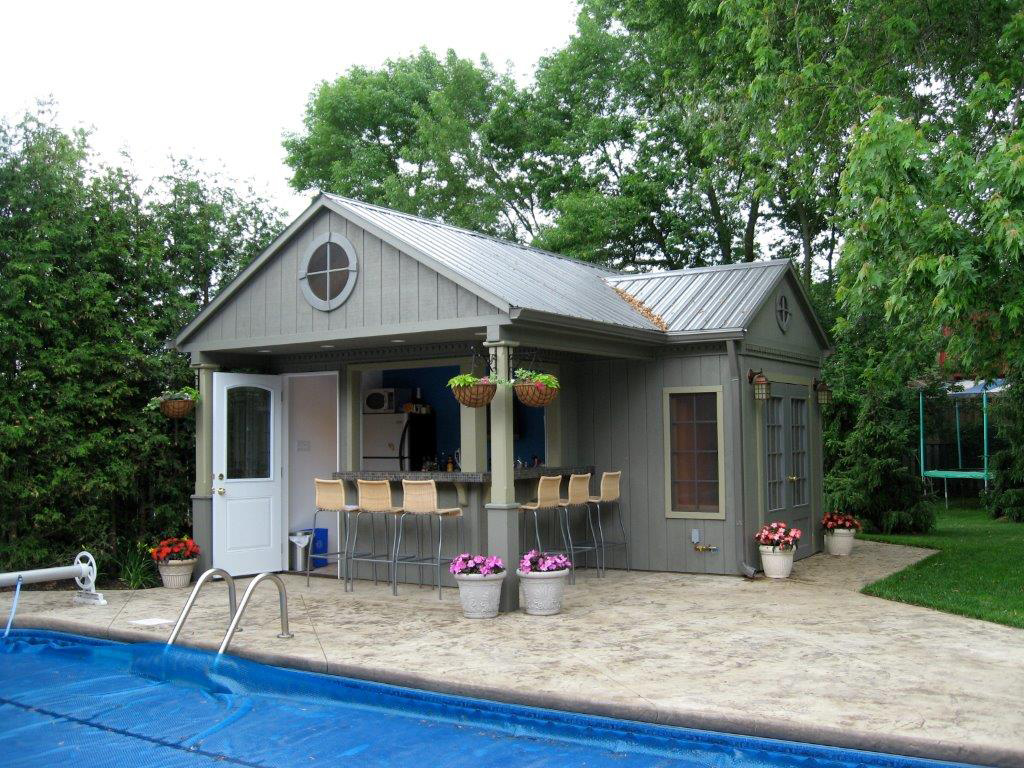 As the days get shorter, we're already starting to miss the heat of summer. You can extend your summer's enjoyment by taking your dining outside with a stylish Limestone Trail garden structure. You have many options:
1. Limestone Trail Cabins. Looking for a bit more space or perhaps some room to entertain as well as store equipment? This is your answer! Cabins come in sizes from 10×10′ to 20'x20′ with all kinds of sizes in between. Customize yours can add a wing out the side for a little or a lot of room to entertain alfresco.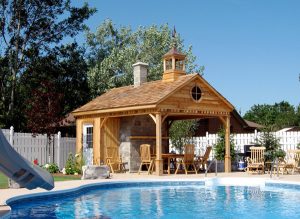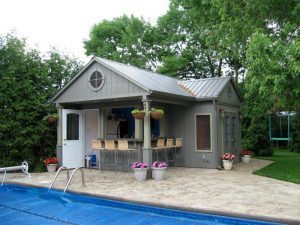 2. Want to eat outside but hate the bugs? A Limestone Trail Gazebo is your answer. These gorgeous structures come in sizes from 9' diameter for cozy gatherings right up to 24' in diameter for those big family/friends get-togethers! Add a screen kit that is custom made for each unit and you'll be enjoying your outdoor time bug-free and yet still enjoying the warm nights! The screens zips in easily and can be rolled up and out of the way when not needed. Add a custom fireplace to really keep things toasty. Just imagine sitting in your gazebo with your friends, enjoying the warm fall air, watching the sunset in total comfort and style….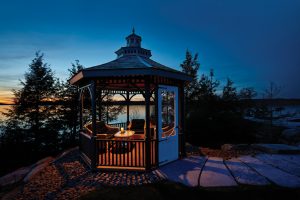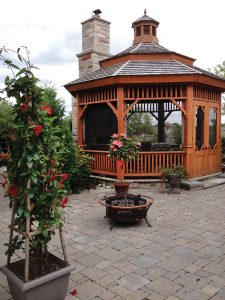 3. A Limestone Trail Glass House, for those crisp nights – who wouldn't want to spend time inside one of these? Entertain and dine bug-free and warm. These gorgeous structures are 8-sided and can be configured with a solid wall or 2 for privacy if necessary and will allow you extend your season from early spring to late fall. Windows are screened sliders so you can take advantage of the warm breezes. Want to keep it cozy? A 9′ or 10′ diameter glass house would be perfect. Want room to entertain large crowds? Then a 15′, 20′ or even 24′ glass house would certainly fit the bill!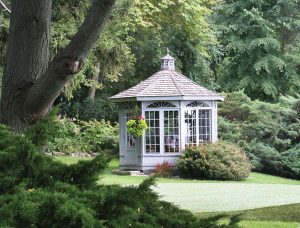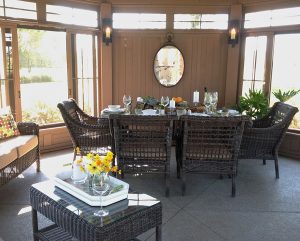 Do you want one of your own? For more info about Limestone Trail's classic garden structures, visit www.limestonetrail.com or call 800.810.8223.
Text by by Monika Schaefer, Limestone Trail