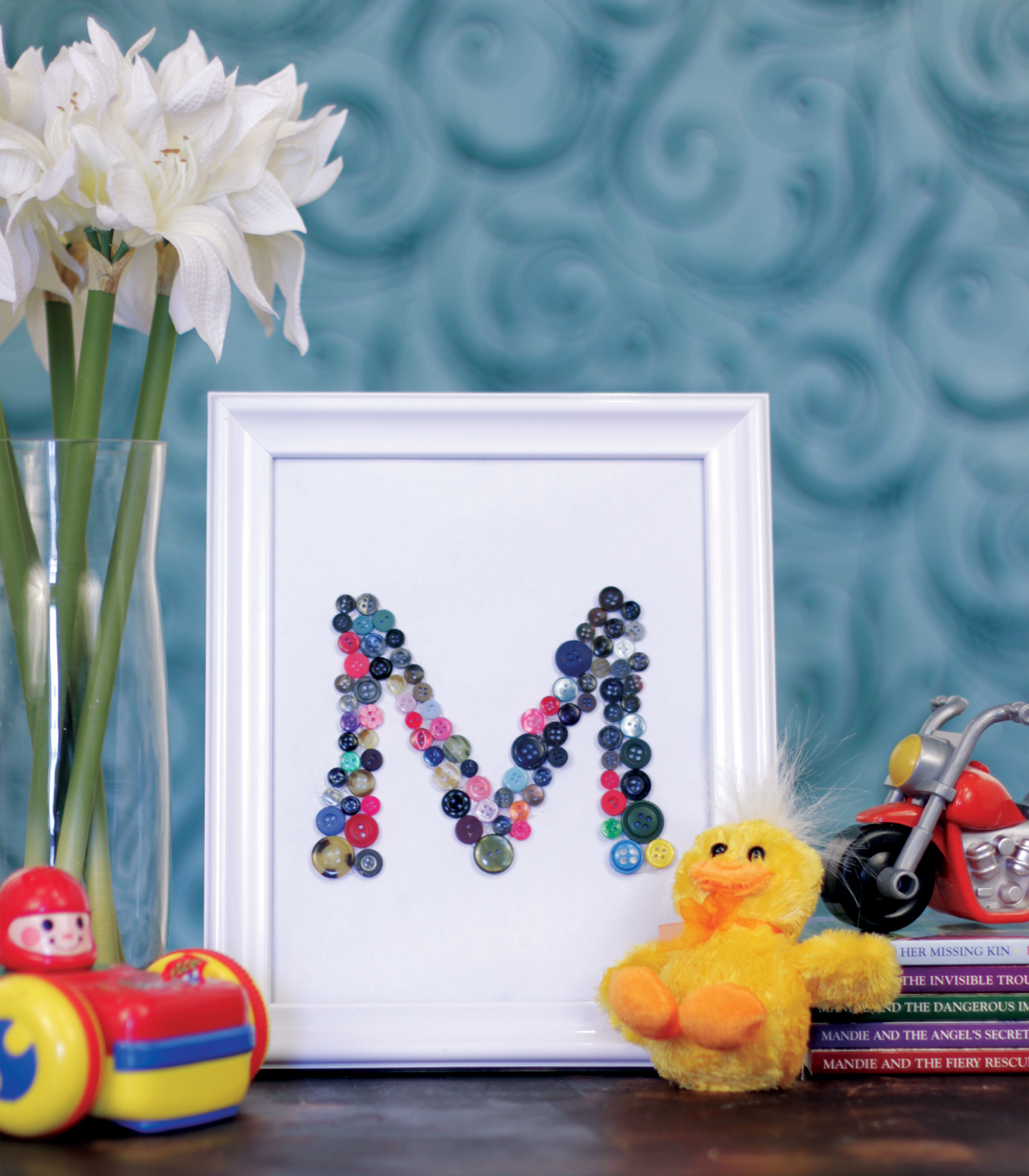 Dear Marc:
I found a jar full of buttons from my days as a seamstress. I don't do as much sewing as I used to so I think they're going to go to waste. Do you have a neat project I can do to re-purpose these? Some of these I've had for years so it would be nice to keep them.
Stacy
Dear Stacy:
My first experience with buttons was gifts I made for my entire family with a remnant piece of fabric and a jar of buttons. Every creation matched with a nice stitch but it did lack that certain "je ne sais quoi" that is hard to achieve at the young age of eight.
That was my first attempt at button art but it wasn't my last. I love to find creative ways to upcycle anything I can get my hands on and that includes buttons. There are many sewing projects you can do with leftover buttons but as you mentioned, the reason you are getting rid of them is because you don't sew anymore. Therefore, let's turn those buttons into a chic monogrammed frame to hang on a child's bedroom door, or a whimsical mantel.
Supplies:
– Buttons
– Hot glue gun
– Picture frame (8" x 10")
– Computer with printer
– White printer paper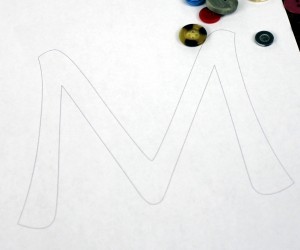 Step 1:
Create a letter (first letter of a name) in the size of approximately 500 points in a photo or word editing program with a white fill and a soft Grey outline. If you don't know how to create this type of graphic on your computer, use a stencil in the desired size and trace an outline with a pencil.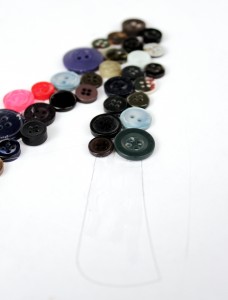 Step 2:
Glue buttons to cover the entire letter including the Grey outline.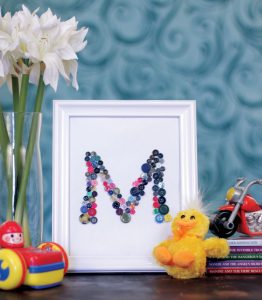 Step 3:
Place the paper with your button art in a frame and there you have it, a beautiful monogrammed letter for your home.