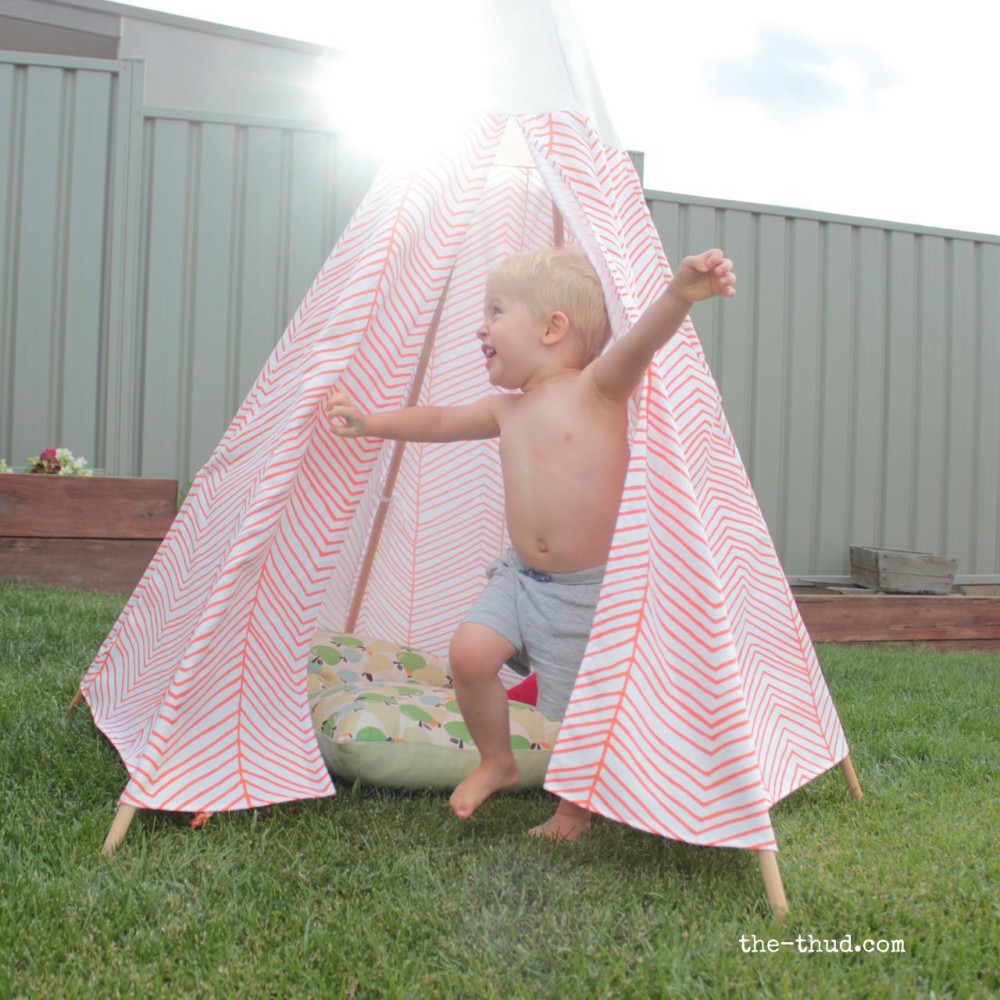 Easy DIY Teepees and Play Tents to Make at Home
A tipi or play tent is great for reading, arts and crafts, entertaining play dates, doing homework, and even taking naps. To boot, there are dozens of ways to DIY your own at home. Here are four DIY ideas to get you started.
This classic teepee requires not much more than sticks, fabric, and rope. The stakes, which can be secured in grass, dirt, or sand, make it good for outdoor play as well as indoors. TIP: stay away from light fabrics, such as linen. Instead, opt for something heavy and durable, such as canvas, which will stay put on windy days.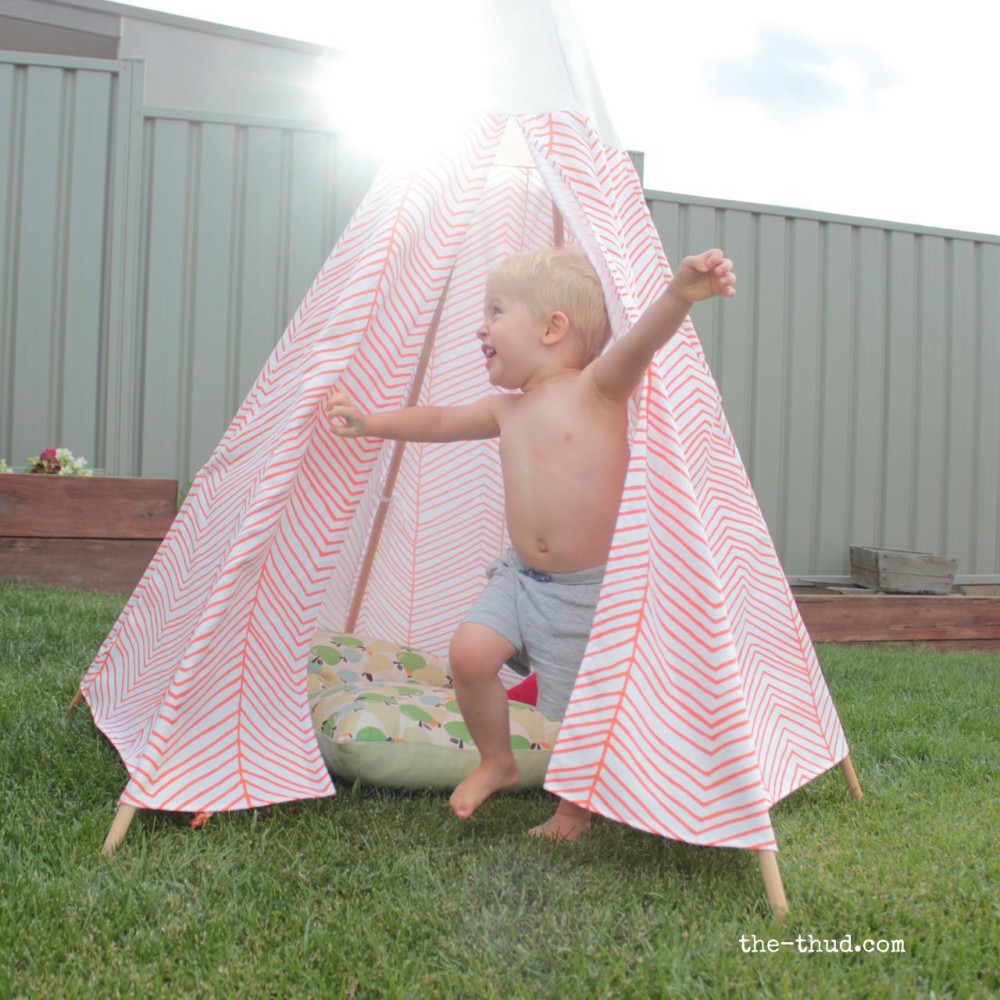 This no-sew, canvas tent idea has an A shaped frame that is simple to construct and provides no-mess stability. This DIY calls for three yards of "outdoor fabric"; again, this means something durable and heavy, such as canvas. Note: this project may be no-sew, but it does require use of a drill.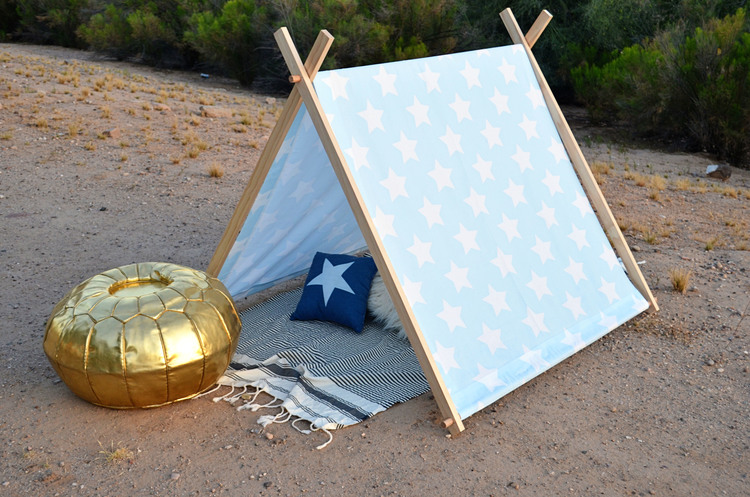 Speaking of no-sew, this canopy tent requires very little in terms of time to erect it, as well as materials. Rather than canvas, this DIY calls for two large shower curtains and a hula hoop.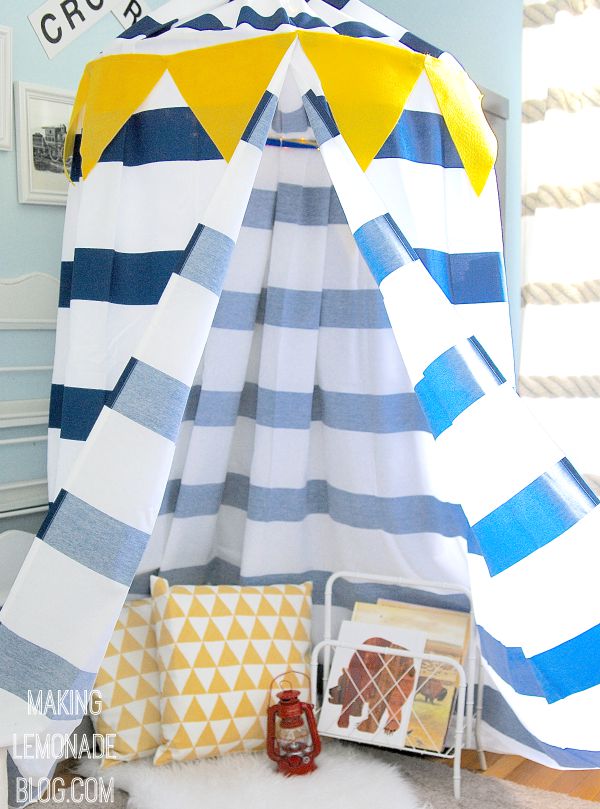 Probably the simplest of this all is this outdoor play tent idea, which is easy to construct as well as to take down. Just make sure you have somewhere secure to fasten your hooks, to avoid a collapsing disaster.