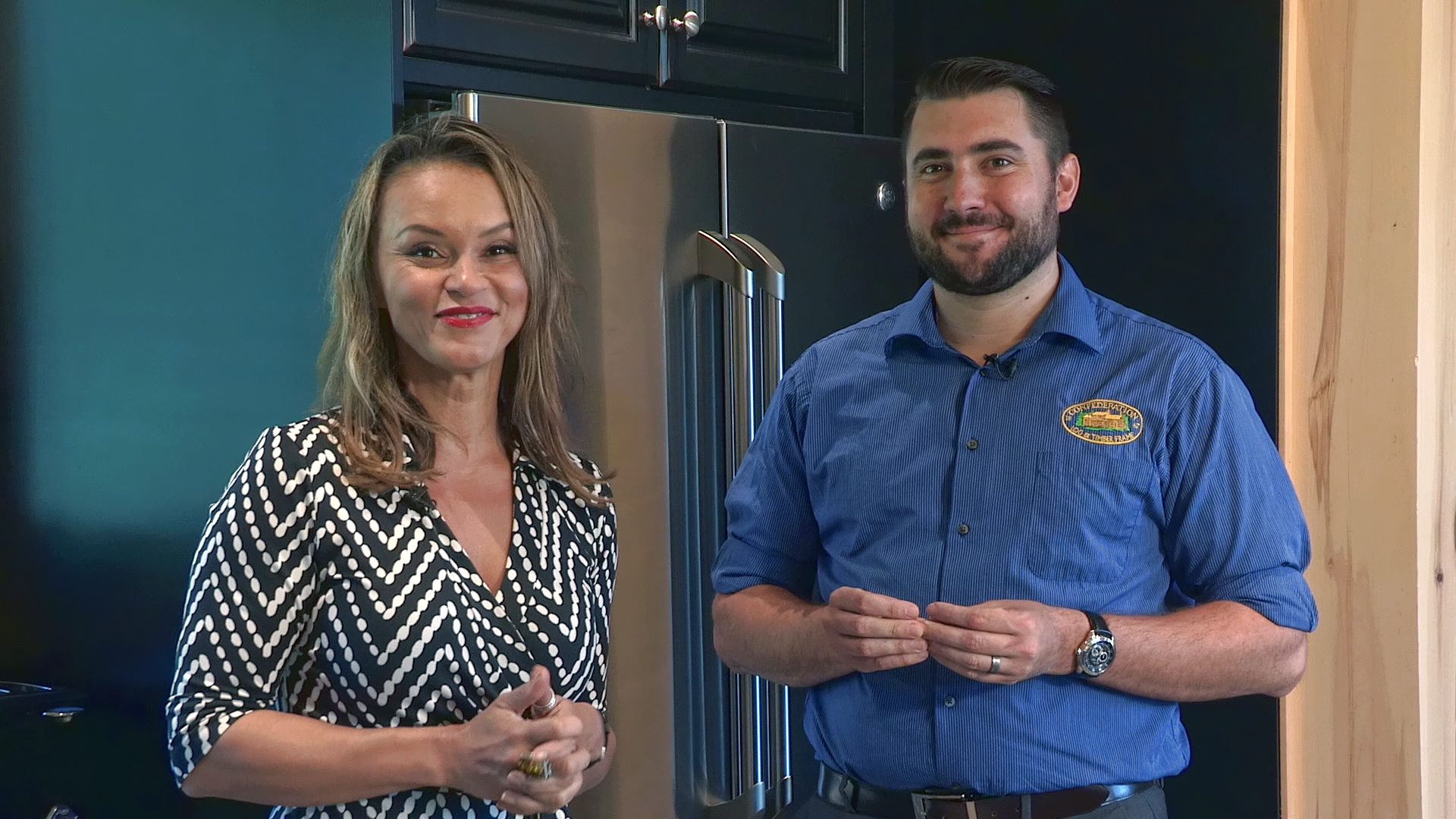 Energy Efficiency in a Log Home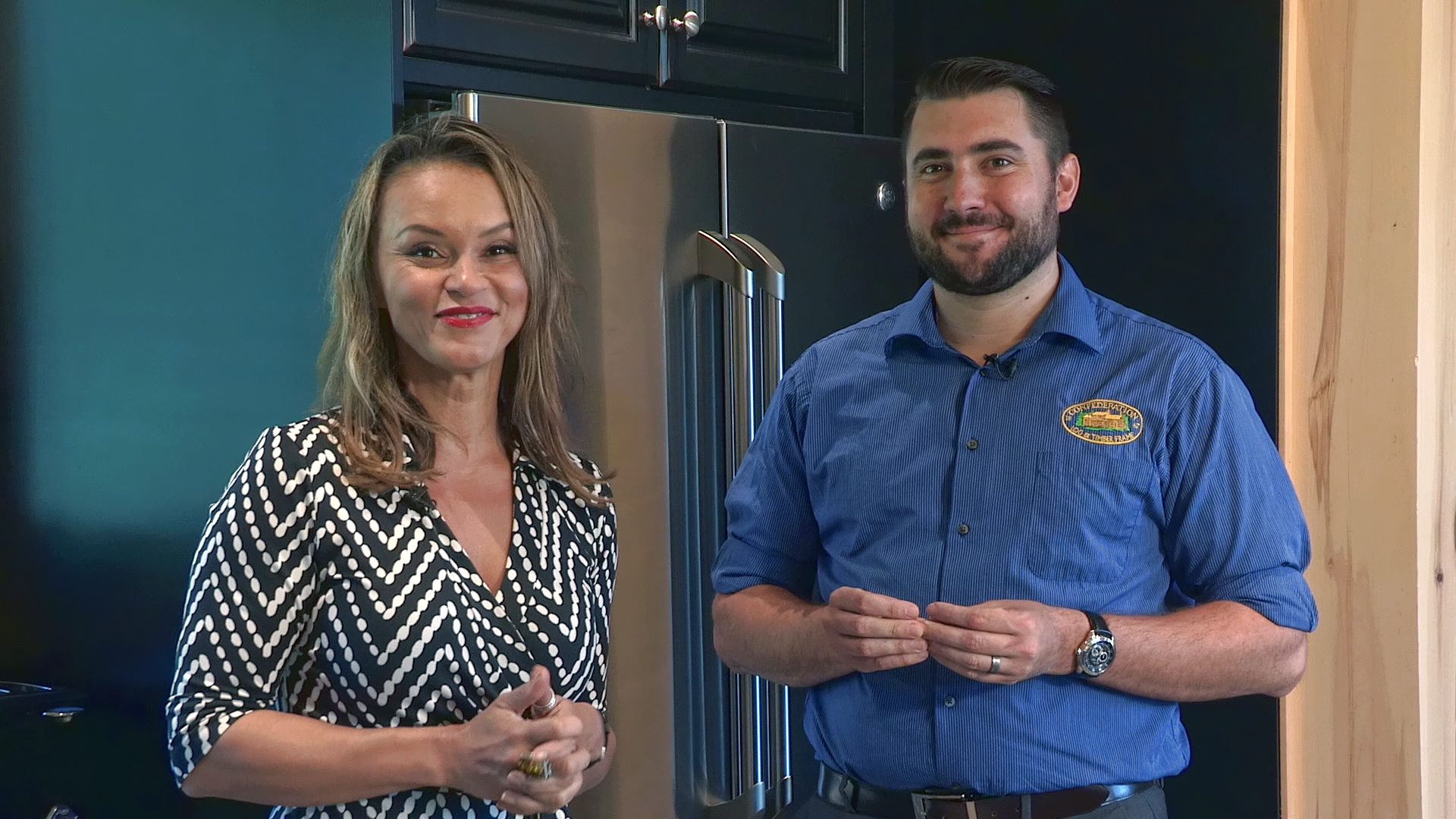 Today we're talking about energy efficiency, in log homes in particular, with Rich. Rich and his family live in a beautiful log home by Confederation Log Homes. Energy efficiency in the home is a really important topic to discuss these days as our bills are going up, especially during these brisk winter months! So, how energy efficient is a log home?
A log home, like Rich's, is very energy efficient. If you compare that to a conventional style home, they're being rated to around the R20, R24 factor. And that's exactly what log homes are performing to. A six-inch log is R20, and an eight-inch log is R24. There is also something called insulated log, which performs to R26.5 – so very energy efficient.
The weak point in a log house – and in any house really – is the windows. The smarter investment is to upgrade your windows to a triple pane, and maybe stick with a six or an eight-inch log. If budget allows, then upgrade the wall.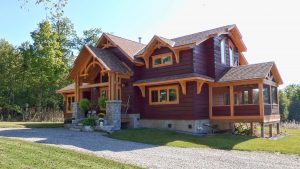 An interesting and aesthetically pleasing idea for a heat source in your log home is the inclusion of a fireplace. Not only it is a lovely focal point to the home, but it also has kind of a dual function because we use it to heat the house in the fall and winter. Putting a wood-burning fireplace in your home can save you big bucks on your energy bill. In addition, look out for high-efficiency units, which don't burn wood at a high rate.
Next, let's talk about the kitchen. No matter what kind of home you have, you should always make energy efficiency a priority when choosing your appliances. Be sure to seek out energy efficient and low E appliances.