Hardwood VS Engineered Hardwood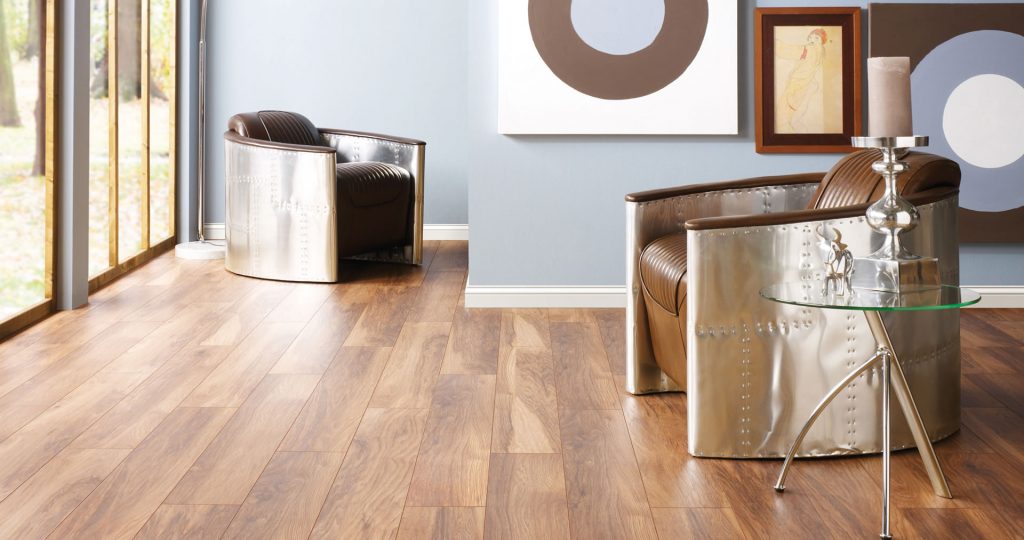 Picking your flooring is a big decision. Changing your floors is not as simple as changing your curtains so you want to make sure you are making a well-informed, practical, suitable choice for you and your family. If you're opting for hardwood, consider whether real wood or engineered wood suits you best.
Hardwood:
The installation for solid hardwood can be tricky, because the contractor must leave room for the wood to expand and contract with humidity.
Hardwood can be stained and refinished as many time as you like, and in addition, a hardwood floor can add overall strength to the building.
One big problem with hardwood is that it's prone to warping when exposed to moisture. This can prove to be an issue is you have an open concept home and would like consistent flooring throughout. Putting hardwood in the kitchen, while possible, is not advised because hardwood does not do well with water.
The most prevalent pro to using hardwood is that, in order to get the look and feel of real wood, one must use real wood. While engineered floors mimic the look of real wood, they simply can't compete with the real thing.
Engineered Hardwood:
There are plenty of pros to opting for engineered wood in your home. Unlike conventional hardwood, which comes straight out of a tree and into your home, engineered hardwood is a more complex product that consists of several layers. The outermost is a hardwood veneer and the inner layers are made of plywood, high-density fiberboard, or hardwood.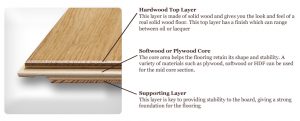 Easy installation is big pro to choosing engineered floors. Because your contractor won't have to accommodate for shrinkage or bloating of your wood, like they would with real wood, the installation process is simpler and therefor quicker. This also means that if you're the DIY type, you have the option to install sans contractor.
Engineered hardwood provides a remedy to the most pressing issue of installing floors, in that it can stand up to humidity and heat. No warping! This means you can use it in the kitchen, mudroom or even bathroom if you so desired.
Engineered wood does tend to be less expensive than the real thing, though this is not a rule.
What your decision should come down too is which type of flooring best suits your lifestyle. Do you have young kids, pets, lots of daily messes? Talk to the flooring experts at your local flooring store for recommendations.