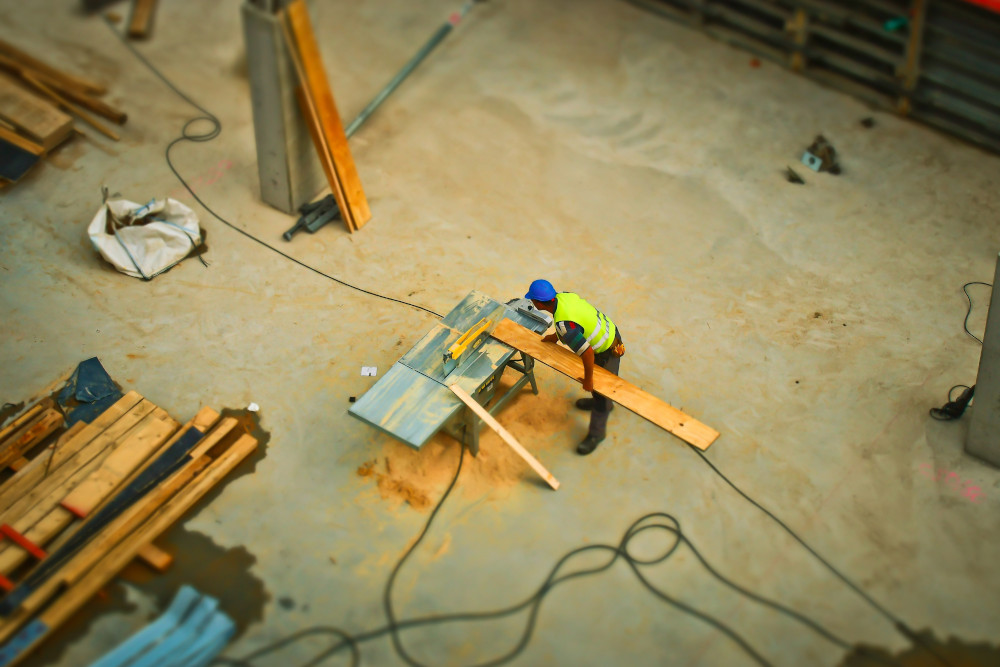 How Workers Can Minimize Construction Site Accidents
Accidents happen in various industries, but construction workers face a great threat. Construction work is tedious and risky as it involves heavy tools, equipment, hazardous substances, and machinery. Below is a list of preventive measures workers can follow to minimize construction site accidents.
Following the Plan
Regardless of the frequency of worker training, site supervisors must notify workers that accidents are bound to happen. Workers should beware of the emergency plan if an injury or accident occurs on the construction site. Workers should attend CPR and basic first aid training, have contact information for emergency management and services, and position first aid kits in accessible locations. You should know the right way to act in the event of a construction site accident and how you can find a construction accident attorney near you.
Recognizing Hazards
Before the onset of any project, supervisors and workers must inspect the construction site for unusual hazards. A risk assessment helps protect the safety and health of workers in the long run. The supervisor's responsibility is to compose and implement a preventative measures list after completing the risk assessment. All employees must receive the proper education, information, and training.
Wearing Personal Protective Equipment
Personal Protective Equipment (PPE) is crucial for most tasks on a construction site. Safety boots protect feet and toes from falling objects or from being run over, hard hats protect the workers' heads from flying or falling objects, and protective eyewear protects their eyes from flying objects and chemicals. Supervisors should stay updated with Occupational Safety and Health Act (OSHA) PPE requirements and train their employees to wear the correct equipment for their assigned tasks.
Observing the Cleanliness of the Workspace
Keeping the workspace free of debris and clean is crucial. The approach helps lessen the possibility of construction-related injuries resulting from trips, slips, and fails. Workers should store materials and tools safely when they finish their job. Employees should also strive to keep walkways clear of debris to minimize falls and slips.
Maintenance of the Tools and Equipment
Workers should ensure that every piece of machinery or equipment works properly before using it. It would be best to keep machinery and tools on a routine inspection schedule to minimize the possibility of injuries. Malfunctioning gear and broken parts also cause deaths and serious injuries.
Preventing Falls
Falls are the primary cause of severe injuries on construction sites. Employees have a right to protection from falls while doing their job and should only work on a construction site with a fall protection system. The systems include toe boards, guardrails, canopy structures, nets, or screens. Scaffolding prevents falls, and it should be installed properly to ensure it works properly to sustain the intended weight load. Employees should inspect the structure routinely to minimize the possibility of falls.
Attending Safety Training
Supervisors must educate workers on various workplace safety standards and the hazards they face while doing their job. It's the responsibility of every worker to review the safety and health policies for every job before signing the contract. The written safety policy contains the procedure, location, and name of the trained first aid responder. Workers should only attempt to operate pieces of equipment they are trained and qualified to use.
Reporting Issues
Compared to workers, most supervisors don't visit the construction site routinely. Employees should use available channels to report malfunctions, risks, and hazards. Employers should have a record of various injuries and illnesses to allow workers to learn more about them and take the required preventative measures. If you identify an issue, you should report it immediately to the supervisor instead of ignoring it. Workers should utilize the procedure available on the construction site to report safety and health concerns.
Construction site accidents result in injuries, illness, and death. Workers should follow the listed tips to minimize the possibility of construction site accidents.
---