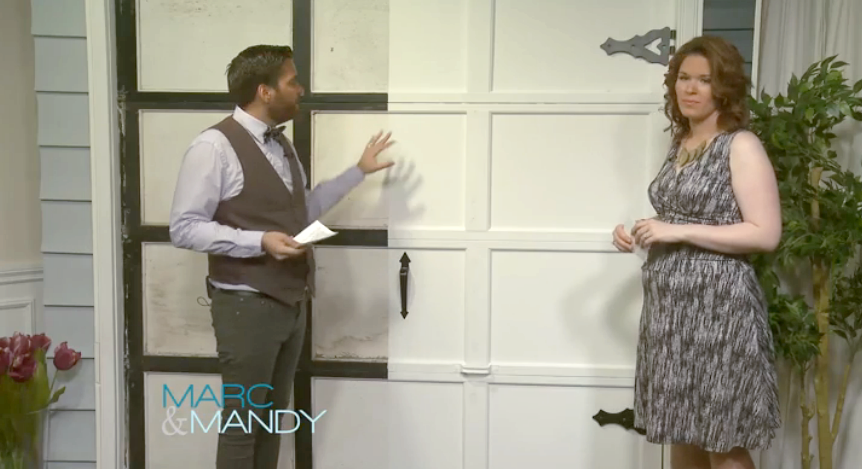 Marc's DIY Garage Door Makeover
Sometimes the easiest way to add value to your home it just to upgrade your garage door but that doesn't mean you have to replace it or buy a new one. We challenged Marc to give this ugly, old garage door a DIY update. Here is how he accomplished a fresh, new look:
1. A Fresh Coat of Paint: The door was primed and painted in a crisp, modern colour. (Arcade White by Sherwin-Williams)
2. Updated Hardware: Choosing the right hardware can give your garage door a high-end look without a high-end budget.
3. Add Decorative Hardware: Adding decorative pieces to the garage door will give you door a custom look.
4. Update the Siding: Marc choose to update the siding on the front of the garage. If your siding is still in great shape, you can get a fresh look by painting out the trim or replacing damaged trim as well.
Marc's Tip: The biggest thing to remember is that when you are creating an outdoor color scheme you want to create contrast. If you are paying for updating something, if you're changing a door, if you're changing a garage door, or even just updating it, you want to make sure people notice. Creating contrast will create a visual focal point.