Mini Cakes for Weddings
Loading advertisement...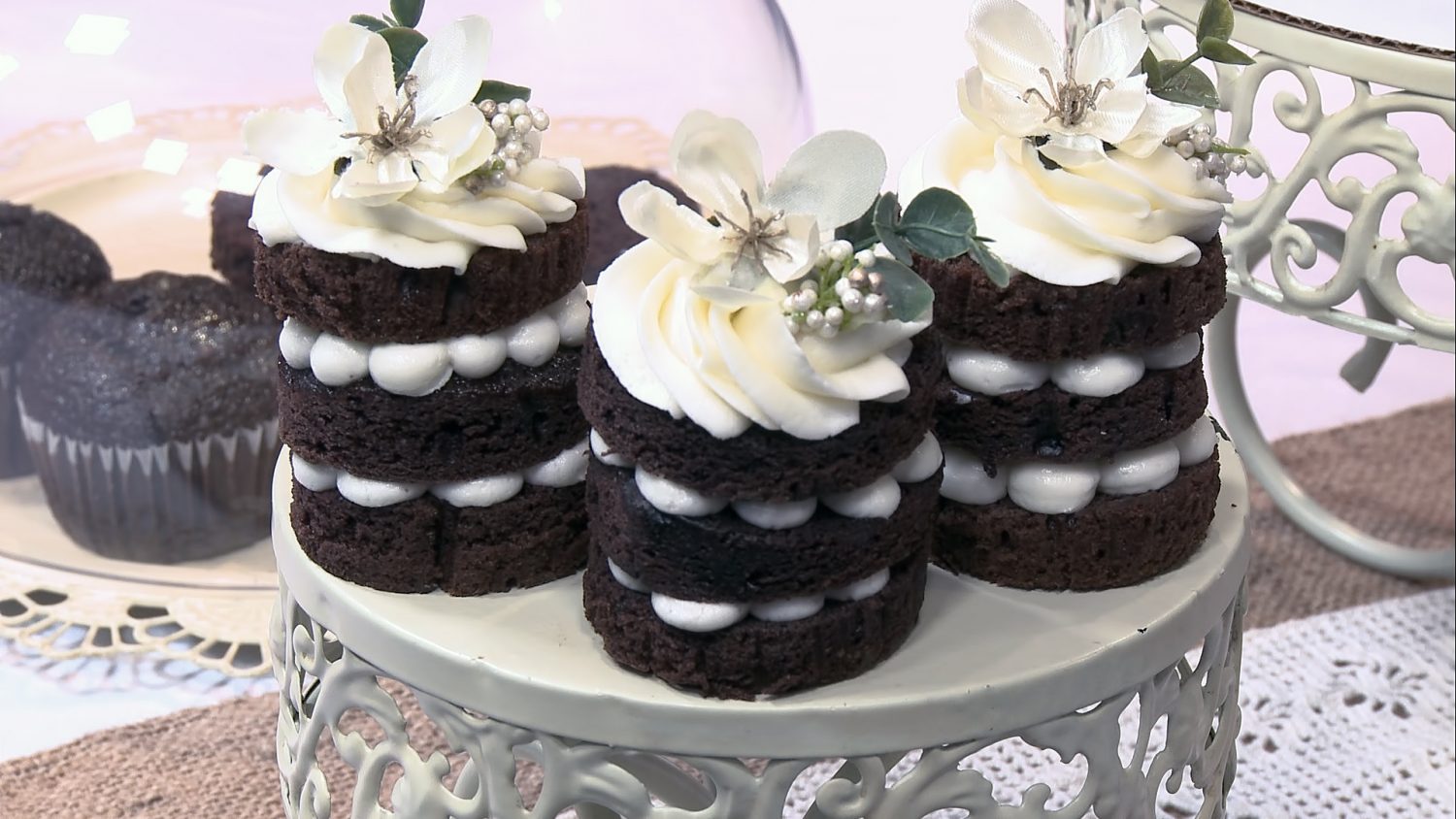 Up next
Achieving Happiness
Cancel
Every detail on your wedding day is important, from the outfits to the tablescapes to the desserts. In this segment of The Marc and Mandy Show, baking expert Barb Reimer shares her recipe for gluten-free mini cakes, which are a great alternative to traditional cakes and cupcakes. Keep reading for step-by-step instructions.
What you'll need: gluten-free cupcakes, buttercream icing, round tip icing dispenser, star tip icing dispenser, cookie cutter, knife, garnishes of your choosing
Details and Instructions:
Start with gluten free cupcakes and remove the liners. Make sure they are chilled so that they are close to frozen. Then, use a knife to cut the rounded top off.
Then, cut the remainder of the cupcake into three equal portions. These circular pieces will form the body of your mini cake.
Use a cookie cutter to trim down the sides of each of the circular pieces.
Next, apply buttercream icing dots to the perimeter of two out of three of the circular pieces. Do this using a circular tip icing dispenser. Top it off with one big dollop of icing in the center.
Layer your cake pieces so that the icing is sandwiched in between the cakes. The uppermost cake should have no icing on top of it.
Next, use a star tip icing dispenser to apply the buttercream icing all the way around the perimeter of the cake, in one motion, until the top of the cake is covered.
Garnish with flowers, fondant, beads, or whatever you see fit.