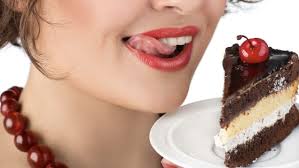 Organic Desserts for Christmas
When it comes to desserts, do we really know what is in them? I mean do we REALLY know? With Christmas coming, you know that there will be sweets coming out of every nook and cranny there is. Here are some Christmas desserts that use organic ingredients.
Cranberry Kombucha Jello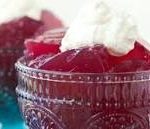 What you need
· 1/4 cup minced fresh cranberries
· 1/4 cup honey
· 2 tablespoons grass-fed gelatin
· 1/2 cup water
· 4 cups cranberry kombucha
Place the cranberries and honey in a medium sauce pan over low heat. Stir the mixture constantly, until the honey is melted and smooth. Pull off of the heat and let the mixture sit for 10 minutes.
Meanwhile, combine gelatin and water in a measuring cup and let sit for 5 minutes (this allows the gelatin to bloom). Spoon the gelatin mixture into the honey mixture and heat over low heat, whisking constantly until gelatin is dissolved, about 2 minutes. Slowly whisk in the kombucha.
Pour mixture into an 8×8-inch baking dish and refrigerate for 3-4 hours, or until firm. Serve alone or with whipped cream.
Lemon Ice Box Pie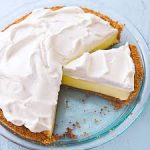 What You Need
For the crust:
– 1/2 recipe of homemade graham crackers
– 4 tablespoons coconut oil, melted
For the Filling:
– 14 ounces sweetened condensed milk or for a Paleo/Dairy-Free option – 1 recipe of dairy-free sweetened condensed milk
– 1 teaspoon fresh lemon zest
– 1/2 cup fresh lemon juice
– 3 pastured egg yolks
For the Whipped Cream:
– 1 cup heavy cream or coconut cream, whipped
Preheat the oven to 350 degrees F and adjust the rack to the middle position. Oil a 9-inch pie plate. Place the graham crackers in the bowl of a food processor and process until finely ground. Add the coconut oil and process until the crumbs are damp. Press the crust on the bottom and up the sides of the pie plate. Bake for 11 minutes.
Whisk the condensed milk, lemon zest, lemon juice and egg yolks until the mixture begins to thicken. Pour the filling into the baked crust and bake for 8 minutes, (the pie filling shouldn't jiggle in the middle when you gently shake it). Cool completely, cover with plastic wrap or parchment paper and chill in the refrigerator for 3 hours. Top with whipped cream before serving. Serve cold.
Chocolate Swiss Roll Cake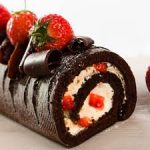 What You Need
– 4 ounces semisweet chocolate , melted
– 5 large eggs, separated
– 3/4 cup coconut sugar(you can sub with organic whole cane sugar if you like)
– 3 tablespoons unsweetened cacao powder
– 1 cup heavy cream (for a dairy-free option, use this method to whip some coconut cream)
– 1 tablespoon raw honey or maple syrup
Preheat oven to 325°F and adjust rack to middle position. Using a pastry brush, oil a 15″ x 10″ jelly-roll pan. Place a piece of unbleached parchment paper on top and then oil again. (This will ensure the cake doesn't stick to the pan.)
Place egg yolks and 3/4 cup sugar in a mixing bowl and beat at high speed with an electric or standing mixer for 3 minutes, or until the mixture is thick and pale yellow. Whisk the egg mixture into the chocolate.
Beat egg whites at high speed with an electric mixer until stiff peaks form; fold into chocolate mixture.
Pour batter onto prepared baking sheet and spread evenly using an off-set spatula. Bake at 325° for 15 to 18 minutes or until puffed. Remove the cake from the oven and place a damp kitchen towel over cake in pan. Cool completely on a wire rack, about 30 minutes.
Remove the damp towel. Place a 20- x 15-inch piece of parchment paper on work surface. Dust cake with cocoa, and invert onto parchment paper. Carefully peel parchment paper from top of cake.
Pour the cream and honey into a mixing bowl and whisk until stiff peaks form. Spread cream mixture over top of cake, leaving a 1-inch border on all sides. Lift and tilt parchment paper at 1 short side, and carefully roll up cake, jelly-roll fashion, using parchment paper to lift and roll cake. Wrap rolled cake in parchment paper, and place on a serving platter. Chill 2 to 8 hours. Remove and discard parchment paper. Serve cold.
Grain-Free Gingerbread Men and House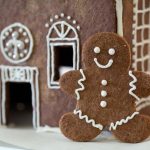 What You Need
For the cookies:
– 4 cups almond flour (I tested this recipe with Honeyville almond flour as other almond flours tend to produce a crumbly cookie)
– 6 tablespoons coconut flour, plus additional for rolling out the dough
– 1 cup coconut sugar (you can substitute with maple sugar, sucanat or organic whole cane sugar)
– 1 teaspoon unflavored grass-fed gelatin
– 1 1/2 teaspoons Celtic sea salt
– 2 teaspoons ground cinnamon
– 1/2 teaspoon allspice
– 1 teaspoon ground ginger
– 10 tablespoons pastured lard or palm shortening, chilled
–  1/2 cup molasses
– 2 large eggs
For the Royal Icing:
– 750g/ 1½ lb icing sugar, sieved
– 4 large free-range egg whites, beaten to a froth
– 2tsp glycerine
– 1tbsp lemon juice
Beat the egg whites to a froth, then add the glycerine and the lemon juice and whisk a bit more to get it all thoroughly mixed through. Mix in the sieved icing sugar. Beat it together really well, then cover the bowl with a damp tea towel and leave the icing for an hour or two.
Then simply dollop some icing onto the marzipanned cake and start spreading it over.
Directions:
Preheat oven to 350 degrees F and adjust the rack to the middle position. Place the almond flour, coconut flour, coconut sugar, gelatin, sea salt, cinnamon, allspice, and ginger in the bowl of a food processor. Pulse 2-3 times to incorporate. Add lard and pulse for eight 1-second pulses. Add molasses and eggs and process until the mixture comes together to form a dough.
Sprinkle a clean flat surface with coconut flour and roll the dough out until it's 1/4-inch thick. Cut the dough into cookies, using a gingerbread man cookie cutter or cut using a template to make a gingerbread house. Place cut-out cookies on a baking sheet lined with unbleached parchment paper. Bake cookies for 11 minutes. (If making a gingerbread house, bake the frame of the house for about 15 minutes, or until the edges are turning golden brown.
You want the house to be a bit overdone, so that it holds its shape when propped up to make a house. If you under-bake the sides and roof of the house, you can put it back in the oven for a few minutes to crisp up the cookie. Just make sure to let it cool again to room temperature before assembling the house.)
· 1/3 cup coconut flour
· 1/3 cup tapioca flour
· 1/3 cup arrowroot flour
· 1 1/2 teaspoons baking powder
· 1/2 cup unsalted butter, room temperature
· 2/3 cup maple sugar, divided
· 4 large eggs
· 2 teaspoons pure vanilla extract
· 4 tablespoons whole milk
· 1/4 cup slivered almonds
· 1 1/2 cups heavy cream
· 2 tablespoons raw honey
· 1 pint strawberries, sliced
Preheat the oven to 400 degrees F and adjust rack to middle position. Line and butter two 9-inch springform pans.
Whisk together the coconut flour, tapioca flour, arrowroot flour and baking powder in a medium bowl.
Place the butter and 1/3 cup maple sugar in the bowl of a standing mixer. Using whisk attachment, whisk on medium-high speed for 5 minutes, until light and fluffy. Separate the egg whites and yolks and beat the yolks into the butter mixture. Stir in the vanilla and milk. Fold the flour mixture into the butter mixture until incorporated. Divide the batter between the two prepared springform pans and spread evenly in the pans.
Pour remaining 1/3 cup maple sugar into a coffee or spice mill and grind until it is a fine powder. Whisk the egg whites until soft peaks form. Slowly add the powdered maple sugar until incorporated. Spread a layer of meringue on top of the cake batter in each pan, and sprinkle the almonds evenly over.
Bake for 25-30 minutes, until golden brown. Cool completely.
Whip the cream and honey until soft peaks form. Remove one cake from the pan and invert onto a cake plate. Top with berries and cream. Place the second cake on top, meringue upward and press down very gently to secure. Serve.
Crust:
· 1 cup of nuts of your choice (I used raw walnuts and almonds)
· 4-5 dates (depending on size)
· Dash of sea salt
· Grind all ingredients in a food processor until crumbly and somewhat sticky.
· Press into a parchment paper with butter lined springform pan and butter the sides. 9 in pan.
Filling: (From the kitchen of Rhonda Cain)
· 2 (8 oz) packages of cream cheese (at room temperature)
· 1 cup of ricotta cheese
· ¼ cup sour cream
· 2 cups of pumpkin puree (roasted from 2 (1 lb) pie pumpkins.
· 3 eggs plus 1 egg yolk
· ¾ cup of local honey
· ½ tsp ground cinnamon
· ⅛ tsp fresh ground nutmeg
· ⅛ tsp ground cloves
· 2 Tbsp oat flour (you can use 2 Tbsp arrowroot powder if you are grain & gluten free)
· 1 tsp vanilla extract
Roasting pie pumpkins: Cut each pumpkin in half, scoop out seeds, place on a parchment lined cooking sheet, Bake at 350 degrees for 45 minutes.
· Allow to cool, scoop out pumpkin and put in a food processor until puree' consistency.
· Filling: Beat cream cheese until smooth.
· Add pumpkin, ricotta, eggs, egg yolk, sour cream, honey and spices.
· Add oat flour (or arrowroot powder) and vanilla.
· Beat together until well combined.
· Pour on top of crust in springform pan, spreading out evenly.
· Bake at 350 degrees for 1 hour to 1 hour 15 minutes. May still be slightly jiggly.
· Allow to cool, cover with plastic and chill for 4 hours.
· Top with whipping cream: 1 pint of whole cream, whip in a chilled bowl, add in honey to taste, maybe a tsp.
· Top cheesecake with whipped cream. Sprinkle with fresh ground nutmeg.
· The key with using a springform pan is to well grease the pan and edge around the sides with a butter knife before "springing" it.
· This makes a very tall cheesecake! About an inch from the top. So, a sliver will do ya!
Snicker doodle Paleo Cupcakes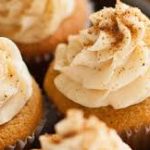 What You Need:
· ⅔ C. Coconut Flour
· ¼ C. Almond Flour
· ½ t. Cinnamon
· 1 t. Baking Powder
· ½ t. Real Salt
· 6 Eggs
· 2 Egg Whites
· ½ C. Honey
· 1 T. Vanilla
· ½ C. Coconut Milk (canned)
· 8 T. Grass-fed Butter, melted
For the Buttercream:
· 1 ¼ C. Grass-fed Butter, softened(20 T. or 2 ¼ sticks)
· ⅔ C. Honey
· ½ t. Cinnamon
· 2 ½ T. Coconut Flour
· 5 T. Coconut cream(the thick coconut cream skimmed off the top of canned coconut milk)
· 2 T. Coconut Palm Sugar
¼ t. Cinnamon
Instructions
For the cupcakes:
– Preheat the oven to 350 degrees. Line 2 muffin tins with a total of 16 cupcake liners.
– Place the coconut flour, almond flour, cinnamon, baking powder, and salt in a small bowl and mix together with a whisk.
– In another bowl, combine the eggs, egg whites, honey, vanilla, and coconut milk, beating together well with a whisk.
– Add the dry ingredients to the wet ingredients, whisking until well combined. Add the melted butter to the batter and mix in well.
– Let the batter sit for 5 minutes to allow the coconut flour time to absorb the liquids.
– Divide batter evenly between cupcake liners and bake for 20-22 minutes, or until tops of cake are firm to the touch and spring back.
– Remove and cool completely on a wire rack.
For the buttercream:
– Place the butter, honey, cinnamon, and coconut flour in a bowl and beat with a mixer until well combined. Beat in the coconut cream, 1 t. at a time, until fully incorporated. Mixture should be thick and glossy.
– Scoop into a piping back and pipe on top of cooled cupcakes.
– Mix the coconut palm sugar and ¼ t. cinnamon together and sprinkle desired amount on top of cupcakes.