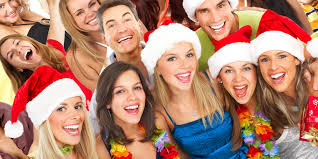 Party games are so much fun, especially when they are geared toward adults. Who remembers last years Christmas party and the fun that was had? I know Paul from accounting and Gwen from marketing do (the pictures prove it). None the less, lets look at some really fun adult party games.
1) Holiday Sticker Stalker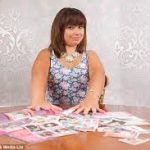 A great game to keep everyone on their toes, but not for the paranoid party-goer. Everyone at the party has 10 holiday stickers and must get rid of the whole sheet by sticking them to the other guests without them noticing. If someone catches you, they can stick one of his/her stickers on you. First one to empty their sticker sheet wins!
2) Camera Hot Potato
A fun and quick around-the-table game that provides you with some hilarious pictures your friends will be begging you not to tag.
3) White Elephant Gift Exchange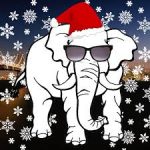 This game makes for great holiday parties – but watch out, because things can get ugly when Marla from marketing and Bill the mail-guy have it out over that Sex and the City 2 DVD set.
4) Scene It?
An interactive head-to-head battle in which players answer trivia questions about films or pop culture. You can even design your virtual-self to look just like you! Available for the iPhone, iPad, Xbox, Playstation and Wii.
5) Electronic Catchphrase
An instant-classic and a riotous good time – especially if incorporated into a drinking game. Luckily Electronic Catchphrase is outfitted with rubber bumpers, because we've definitely seen a few whiz by our heads when rounds take a turn for the worse.
6) Honey I Love You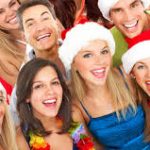 This one is totally silly, but any game that tries to crack people up is fun in our book. Also, the sentence "Honey I love you, won't you give me a smile," when spoken to somebody you may have just met is exactly the kind of creepy, diabolical ice-breaker that usually brings people together.
7) "Smile Shutter" Mode on the Sony Cyber-shot Camera
A great tool for a party host, this particular digital camera function will automatically capture an image only when it detects the subject smiling. You can even prioritize adult or child faces and set the level of smile to ensure a picture will only be taken upon the toothiest of grins. The album you are left with at the end of the night of party guests smiling ear-to-ear is endlessly amusing.